What was the biggest political event of the year for the Labour Party? According to LabourList readers the November 30th strikes were the most significant event for the party in 2011, edging past phone hacking, the budget and the Euro crisis. You can see how LabourList ranked some of the other significant political events of the year below.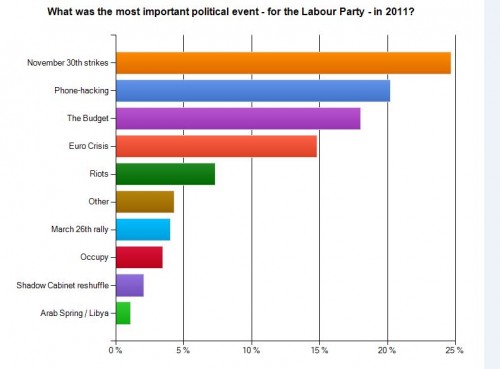 Stay tuned to LabourList tomorrow to find out who your Labour MP of the year in 2011 was
743 people voted in our end of year survey between December 23rd and January 2nd – thanks to everyone who took part.