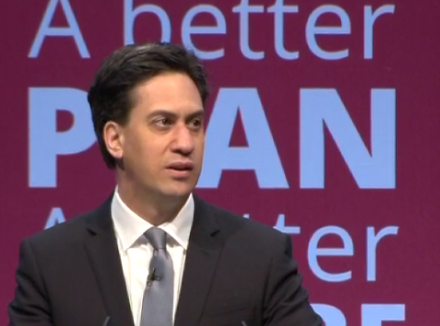 Ed Miliband has said that he was right to make the Labour Party focus on tackling inequality in the run up to last year's election.
In an article on the topic of inequality for the London Review of Books, Miliband also writes that Labour must fully embrace community organising in order to make the most of the huge increase in members.
He says that "tackling inequality demands that we act on all fronts" and that its rise has been "driven by political choices". The former Labour leader defends his focus on the subject, through ideas such as 'predistribution'.
"When I was the leader of the Labour Party, I said that we needed to talk not just about redistribution but also about 'predistribution'. The word is ugly, but the idea was right," he wrote.
"You can only do so much with tax and transfers: the more wildly imbalanced the economy and earnings, the harder it is, especially in a globalised economy, to do anything about inequality. And the more unbalanced the initial distribution of income, the harder it will be to win political support for progressive taxation, given the strength of the forces opposed to change."
Miliband also says that while he tried to convince the public of the wider implications of the difference in wealth between the top and the bottom, much more needs to be done.
"Labour's focus, under my leadership, on the squeezed living standards of those in the middle was an attempt to make the point that inequality isn't just an issue for those at the bottom: it's something that affects the majority. But more has to be done to show middle-class voters why inequality matters. People have to be persuaded of its long-term impact on median wages and living standards, as well as its growth-dampening effects."
On Labour's membership surge, he says the party needs to reinvent itself "as a genuine community organisation" if it is realise the potential of its new increased membership.
"Labour must make use of the opportunity afforded it by the remarkable number of new members it has gained since the general election. But it also needs to acknowledge the challenge it faces," he says.
"The party emerged from the traditions of community organising, and some local Labour branches are now rekindling that spirit. To succeed, the party needs to be about more than knocking on doors, crucial though that is, and the passing of resolutions.
"Labour needs to use its expanded membership to build deeper roots in local communities, and to help people find the collective power to change things. In a way I didn't manage, it needs to reinvent itself as a genuine community organisation."