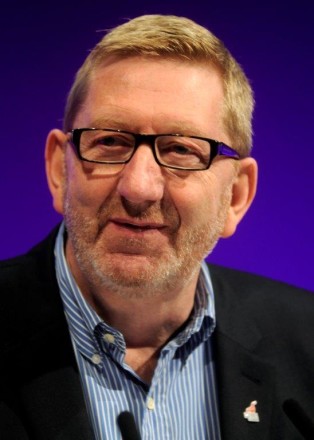 Len McCluskey has criticised Labour MPs for walking away from their roles in the shadow cabinet in what he described as a fit of "mass hysteria".
The general secretary of Unite said opinion polls had showed Labour level with the Tories, adding "in fact a few of them were showing that we were ahead", up to the point at which the mass resignations began in June.
It came as Jeremy Corbyn addressed another mass rally at conference today with hundreds of people gathering in Liverpool city centre.
McCluskey defended the leader, saying his ability to connect with voters had triggered the wrong reaction from the Parliamentary Labour Party (PLP).
"Are they not pleased of that, proud of that? Do they have to moan and groan about handfuls of so-called Trots who have infiltrated?", McCluskey said.
The PLP could learn from Betty Tebbs, a 98-year-old member Unite, he added.
"I was just thinking that perhaps we should get Betty to address the next meeting of the PLP. She might be able to tell them what courage, principles and backbone are all about", he said.
At a Daily Mirror event, McCluskey criticised the paper and said he found it "heartbreaking" that it had fallen for the "group-think of the Westminster bubble" by "sniping against" Corbyn.
This came as Corbyn paid a surprise visit to the Momentum festival, The World Transformed. He said although the event might have been described by some people as "some kind of fringe, extreme or whatever event" he saw it as  "absolutely central and mainstream to how people think and what we are trying to do".
"If we don't face up to the huge issues that matter around the world then, what's our future going to be?", he said
"We are here to transform and society and the world. I want to thank you all friendship and activity all through this campaign. But the importance now is standing up against this government on its inequality, its injustice, all the things it is doing to benefit the few and not the many. We know which side we are on", he said