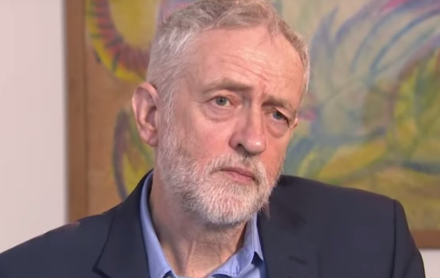 Jeremy Corbyn said today he will instruct Labour MPs to vote for article 50 when it comes before parliament.
A handful of Labour MPs had been considering voting against article 50 in the Commons. Some, who mostly represent remain constituencies, voted against the process of beginning Brexit, in defiance of the party leadership – although there is no guarantee would maintain that stance.
The supreme court has heard an appeal from the government on whether it needs to consult parliament and a verdict is due on Tuesday.
Corbyn stopped short of saying whether he would impose a three line whip, which means anyone voting against the leader's line could be subject to disciplinary measures.
When asked by Sky News if he would put the vote under the whip, he replied: "It is very clear. The referendum made a decision that Britain was to leave the European Union. It was not to destroy jobs or living standards or communities but it was to leave the European Union and to have a different relationship in the future. I've made it very clear the Labour party accepts and respects the decision of the British people. We will not block article 50."
When pressed further, he said: "It means that Labour MPs will be asked to vote in that direction next week, or whenever the vote comes up."
This comes an Ipsos MORI poll for the London Evening Standard showed a poor public verdict on Corbyn's performance. Some 61 per cent are dissatisfied and 26 satisfied, giving a net approval rating of minus 35 per cent, the survey said. Theresa May had a plus 6 point approval rating.
The same polling puts the Conservative's 12 points ahead on Westminster voting intention, where they could expect 43 per cent support to Labour's 31 per cent.
Overall the Tories had a 12-point lead over Labour on voting intention with the Opposition on 31 per cent.
When asked about Labour's polling situation, he said: "We're putting the case out there for social justice, we're putting the case out there for investment in the NHS and dealing with the social care crisis. The government seems more interested in cutting expenditure"