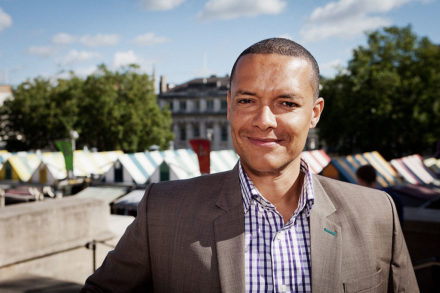 Labour today asks the public for views on how to tackle the de-industrialisation of Britain and to create an economy where prosperity is more widely shared.
Clive Lewis, the shadow business secretary, vowed to deliver a "bold, transformative" industrial strategy alongside trade unions and big employers.
Lewis is working alongside Chi Onwurah, the shadow minister for industrial strategy, to draw up the plan to raise living standards, protect the environment and ensure reforms which "leave no-one behind".
Today the pair kicked off the six week consultation in which they seek views from businesses, unions and charities and voluntary organisations.
"From our world class universities to our talented population, Britain has enormous strengths. But we are not currently realising our full potential. Starved of investment, productivity trails behind our rivals, and our balance of payments deficit presents a mounting threat. For too long, the benefits of growth have not been shared across the country. Only a bold, transformative industrial strategy can fix these problems," Lewis said.
"Last year I set out Labour's vision for a high-skill, high-wage, high-productivity economy, and promised that Labour will work in partnership with business and trade unions to develop an industrial strategy that will bring good jobs to every corner of the country. This consultation will help us develop the specific policies and interventions to make this vision a reality. I urge everyone to get involved – together we can deliver an economy that is stronger, fairer, and sustainable."
The intervention comes after Theresa May signalled a new era in the government's approach to generating growth – the term industrial strategy had seemed to be banned when David Cameron and Sajid Javid were in Downing Street and the Business Department – but the new prime minister has failed to publish a detailed plan for boosting prosperity.
Onwurah, who has set out more details of the consultation for LabourList today, warned that Britain's economy could be put at further risk by Tory "internal politics", seen as a reference to splits over Brexit.
"We need an industrial strategy to deliver the high-skill, high-wage economy the British people want," she said.
"Whilst the Government dithers around Tory party internal politics, Labour is getting on with the job. Our industrial strategy will be challenge-led, mission-orientated, values-driven and reflect the contributions of stakeholders large and small. Please get involved and have your say on the jobs of the future."