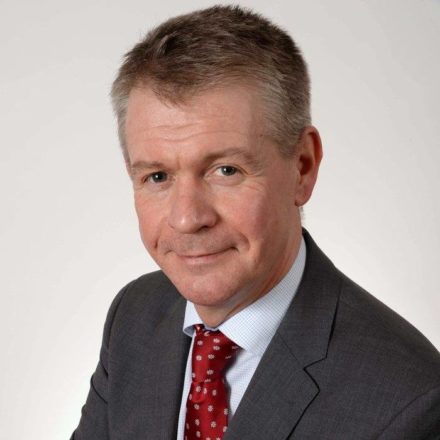 The challenger hoping to win the leadership of Unite has marked out his differences with Jeremy Corbyn over immigration by demanding tougher rules on the number of people coming to Britain as the country withdraws from the EU.
Gerard Coyne will today deliver a hard-hitting speech saying Theresa May must refuse to compromise on "taking back control" of Britain's borders.
Coyne will put the question of free movement of labour at the heart of his campaign when he says Unite members who voted for Brexit would regard it as a betrayal if the promise of an end to "uncontrolled immigration" from the EU is not kept.
The West Midlands secretary of Unite is aiming to unseat Len McCluskey, the general secretary, who remains favourite to triumph in this spring's election.
Today Coyne will use a speech in Birmingham to seek to pile pressure on May's Brexit negotiations but will also set out a stance which puts him at odds with Corbyn, who has appeared to suggest free movement should continue after Britain's withdrawal from the EU, and last year called for the revival of the migration impact fund to support individual communities.
"It is often said that we do not know what sort of Brexit 17.4 million people voted for, because the Vote Leave campaign never produced a manifesto for life after 23 June," Coyne is expected to say.
"But we do know that there were two promises made by the Vote Leave which came over, loud and clear. One was that there would be an extra £350m a week for the NHS, which vanished into thin air on 24 June, never be heard again. The other was that, post-Brexit, the UK would take control of our borders.
"My many conversations with Unite members leave me in no doubt that those who voted for Brexit expect that promise of an end to uncontrolled immigration from the EU to be kept, and will feel betrayed if it is not."
McCluskey tackled free movement as part of his re-election bid and called for safeguards to prevent companies cutting costs by slashing workers' wages: "Unions understand that workers have always done best when the labour supply is controlled and communities are stable.  While we must reject any form of racism, and help refugees fleeing war, we must also listen to the concerns of working people."