By Mark Ferguson / @markfergusonuk
As Nick Cohen points out over at the Spectator, John Humphreys appeared to be incredibly confused by the concept of the "squeezed middle" whilst interviewing Ed Miliband on Friday. The analysis that Cohen provides of Humphreys' confusion is a compelling one – that with many media commentators, there is a gap between what genuinely constitutes the middle, and their perception of the middle defined by their own experience/prejudice. Labour's difficulty is trying to break through the mindset that the media has on the issue of pay and class. As long as we are willing to stand back and suggest that those earning six figure salaries are the middle – rather than what they really are, the rich – then the longer the myth can be perpetuated that Labour are only looking out for the poorest in society, when in reality party policies are orientated around the vast majority of wage earners.
Perhaps it is time then to identify where the squeezed middle lies. John Healey, in many ways the intellectual father of the "squeezed middle", described it in a LabourList article back in September as:
"Britain's "squeezed middle" – more than 7 million families with an annual income between £14,500 and £33,800; 14 million people working hard for low and modest wages."
"This is the "just coping" class in Britain today. The recession hit them hard and is still taking its toll, with many still not getting the regular hours, pay or extras lost during the credit crunch. Many are living with the constant fear of redundancy. They do the ordinary jobs we all rely on – IT workers, HGV drivers, joiners, warehouse managers, lab technicians, nurses, teaching assistants, call centre supervisors, shop staff. They are the backbone of the British economy and heart of our public services. They can least afford the cuts the Conservative-led government plan to tax credits, child benefit, childcare and savings support."
The most commonly accepted figure for an average wage earner in the country is £26,000 (although as Liam Byrne rightly pointed out today, where the middle of the wage scale lies is heavily dependent on where you're based). Life on £26,000 could be described, without wanting to be flippant, as OK. You can live in a reasonably nice house. You can afford a decent holiday. You can drive a decent car. You can manage occasional meals out. But at that rate of pay (especially in London and the South East) your budget is constantly under pressure. Random and potentially unforeseen expenditure such as school trips, sudden illness, increased university fees or rising VAT that many within the well paid media establishment would simply brush off (because they can afford it) can be crippling for someone who merely "gets by" each month, who has few savings to rely on and is under constant pressure to make their money go further.
Those living on £26,000 are by no means on the breadline, but at the same time politicians and the media should attempt to look seriously as the pressures placed upon this group – because despite what elites in society might mistakenly believe, this is the real middle class.
More from LabourList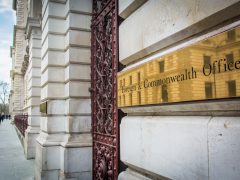 Comment
In under two weeks, world leaders will meet in Glasgow for the latest attempt to address the global…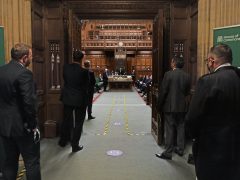 News
Labour has approved the renewal of the Coronavirus Act and allowed it to pass without a formal division…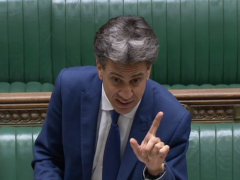 Comment
Full text of Ed Miliband statement in the House of Commons on the government's net zero strategy. Let…