It is amazing that the place where green politics has real publicity at the moment is in the US Republican primaries – and for all the wrong reasons, as the candidates compete with each other in climate change denial-ism. The reasons are understandable – from recession to mis-steps by some climate scientists. But the reason I devoted my FT column yesterday to the issue is that the global imperative to limit emissions has not gone away, and the global economic and social opportunity arising out of low carbon development is massive.
A global legally binding deal to be signed in 2015 is now conceivable thanks to the underreported deal in Durban at the end of last year. This should be a call to arms, not a cause for complacency. In the run-up to the Budget and beyond there is a real opportunity not just to expose the Tories but also to develop our own agenda.
Caroline Flint has been exposing the truth about the Tories' claim to be the "greenest government ever". On solar power tariffs, wind energy or the gerrymandering of zero-carbon housing targets, the Tories aren't even pretending to greenwash any more.
The fundamental problem is the mindset revealed by George Osborne's assertion to Tory conference: "we're going to cut our carbon emissions no slower, but also no faster, than our fellow countries in Europe."  This is so misguided – because it insists that economic and environmental concerns are traded off against each other, in a zero sum game. Tell that to the first movers in Germany or Denmark who dominate large sections of the wind power market – and whose goods we now import.  Or tell it to the Chinese who now dominate 45% of the world solar market.
Vince Cable has claimed he understands in part the need for a longer-term industrial strategy than the current vision shown by the government. As the pendulum is swinging towards action globally, so we need to do so too.  Ed's call for 'responsible capitalism' has this agenda for the sustainable use of resources at its heart.
Labour Councils can also make a difference – and hopefully a Labour win in London will mean Ken Livingstone can bring his genuine passion on this issue to bear on a national and international scale. And the party can reach out to many who were tempted by the Tories or the Lib Dems and now feel burnt.  There is an important policy agenda here – from new jobs to energy efficiency that cuts energy bills (especially at a time when our energy infrastructure needs upgrading anyway) – and a good political message too.
David Miliband is the Labour MP for South Shields
More from LabourList
Video
The Andrew Marr Show Shadow Chancellor Rachel Reeves agreed that the government should now implement 'plan B' – i.e.…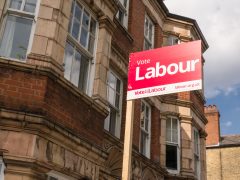 News
LabourList can today reveal Labour's parliamentary candidate selection process for the upcoming Old Bexley and Sidcup by-election. Sources…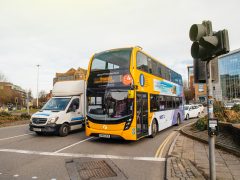 Comment
Who remembers when Boris Johnson bizarrely told the nation how he enjoyed painting model buses? He gushed about…