The rapid-fire selection process ahead of the Bradford West by-election is coming to a close this weekend. Shortlisting interviews have taken place today to whittle the longlist down to the final few who will face Bradford West members at the selection meeting tomorrow.
The names on the shortlist (as we understand it) are:

Shaukat Ali – Ali is a councillor for St Thomas's Ward in Dudley, where he's the Deputy Leader of the Labour Group and the main opposition spokesperson for Regeneration. He's also a candidate for Labour's NEC.
Ralph Berry– A long-serving local councillor in the neighbouring Bradford South constituency, Berry has considerable experience in local government. He went to university in Bradford, and is currently the lead member for Education on the council. He lived for 6 years in Manningham, and was election agent, Ward secretary and Bradford West Treasurer. He has close family links to the area, and his wife Cllr Gill Thornton was born in Manningham.
Rupa Huq– Former Ealing Deputy Mayoress Dr Rupa Huq is so far the first female candidate we've heard associated with the selection. Huq is a lecturer at Kingston University and has plenty of electoral experience, having been a candidate in the 2004 European Parliamentary elections and the PPC for Chesham and Amersham in 2005.
Imran Hussain – Cllr Imran Hussain represents Toller Ward in Bradford West and is Deputy Leader of Bradford Council. Imran was born, raised and has lived in Bradford West all his life. For the last 10 years he has been Chair of Bradford West Constituency Party and joined the Labour Party at 17. He qualified as a barrister at the Honourable Society of Lincolns Inn, London and, from 2003, worked mainly as a criminal defence lawyer. Imran also played a key role in ensuring that the English Defence League demonstration in Bradford in August 2010 was contained and ran a high visibility public campaign against the EDL. Imran is supported by all 12 of his Cllr colleagues in Bradford West.
Afzal Khan – Born in poverty in Pakistan, Khan was brought to the UK aged 12, leaving school without qualifications and working in a cotton mill, then later as a police constable, before returning to education and qualifying as a solicitor. Afzal entered party politics in 2000, becoming Manchester's youngest, and first Asian, Lord Mayor in 2005. Khan is an active member of GMB and Unite; has also run campaigns with Unison and Usdaw, particularly on anti-racism work, and was awarded a CBE in 2008 for services to community and interfaith relations and to local government. He was mooted as a potential by-election candidate in Oldham 15 months ago.
Fadel Takrouri – Of Palestinian origin, Takrouri's career started in Nuclear Physics. In the mid 1990s he moved from Physics to Business; delivering health services to more than 60,000 people. He's worked extensively with social enterprises that have a focus on community cohesion and economic regeneration – currently he serves as a director of a housing association and is the Chairman of the British Arab Federation of the West Midlands.
Simon Young – A former office manager to retired Keighley MP Anne Cryer and current shadow cabinet member Mary Creagh, Young lives in the neighbouring seat of Calder Valley.  He now work throughout the Yorkshire & Humberside region for Bradford based Yorkshire Water, offering advice on political engagement, and is a member of the Cooperative Party, Unite and the GMB.
And don't forget to check back to see who has been selected.
More from LabourList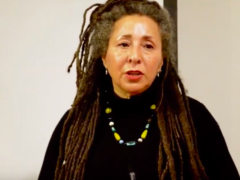 News
Jackie Walker's disciplinary hearing begins today. Over two days, a panel of three members from Labour's national constitutional…
Daily email
Has the House of Commons has finally come to the end of its tether and taken control of…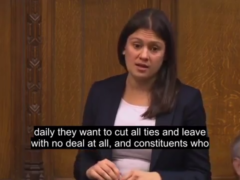 Video
Speaking in the Brexit debate on Monday, Lisa Nandy told the Commons that she had seen a "hardening"…