The Government's efforts to double the unfair dismissal qualifying period from one year to two years takes a large step towards reality.
Working people in Britain ought to be seriously worried.  Their working lives are about to become more insecure.
Rather than be upfront about this move, tomorrow the government will sneakily push through this major change in employment law without a debate in the House of Commons.
Instead, a 'statutory instrument' will be used, allowing the outcome to be decided among the maze of Commons' committee rooms.
As the country's biggest union we have plenty of reasons to worry for the nation's workers. According to the TUC, some 2.7 million employees will now work in fear of dismissal with no protection under the law for two years.
In the middle of the worst economic crisis for a generation, with unemployment over 2.5 million, it is perverse to argue that making it easier for bad bosses to sack workers on a whim – creating a hire and fire culture – is good for the economy.
Particularly badly hit will be young workers.  If they are lucky enough to find a job in Coalition Britain, they will then be constantly looking over their shoulder, worried about being sacked when their face doesn't fit at any time in their first two years.
The workplace will no longer have an entry and an exit, hopefully with a career path in between, but a revolving door pushing people in and out of work in a dizzying fashion.
That is why we are urging MPs to vote against the statutory instrument tomorrow.  When even Mervyn King, the Governor of the Bank of England, says that slashing employment rights will do nothing to boost the economy,  then it is time to seriously question this government's motives.
Liberal Democrat MPs should be annoyed. Their party's reputation is being further sullied by such a clear appeasement of the grumbling Tory backwoodsmen on the green benches.
Keen to conjure up a distraction from the abysmal unemployment figures and the lack of a `compelling narrative' on the economy, Tory strategists are cooking up a synthetic rage against workers' rights.
Next they will go for 'no fault dismissals', meaning organisations employing fewer than ten people will be free to sack workers for no good reason.
Plans to charge workers for taking a case to a tribunal will also make it harder for employees to make claims.
And the introduction of 'protected conversations' for employers will allow for bosses to bully, threaten and discriminate against staff without fear of such action being observed or used in any subsequent tribunal claim by a worker.
Together with the coalition's savage restrictions on entitlement to legal aid, and its snipping away at health and safety protections, this government is taking working Britain back to the dark ages.
The manner in which this government is making use of the global recession to systematically take apart the four pillars of our society  – access to justice, welfare, education and health – is both breathtaking and terrifying.
MPs must now ask themselves: is this what we were elected to do?  Are we making Britain a fairer place? Will these measures create one single job?
If the answer to any of these is no, then you know what you must do.  Take a stand this Tuesday. Then, gather your courage and join with working people and their unions as we fight to hang onto what remains of justice in this country.
Len McCluskey is the General Secretary of Unite
More from LabourList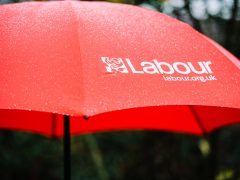 News
The Labour Party has revealed that its membership fell by more than 90,000 in 2021 with a loss…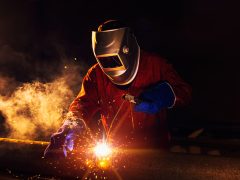 News
The UK government is failing to keep up with its European counterparts in efforts to decarbonise the steel…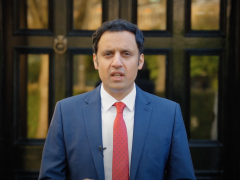 News
Anas Sarwar has called for emergency legislation to be put forward in the Scottish parliament in response to…