Whether it is the musings of Gordon Strachan, the Scotland manager, on whether genetics are to blame for not qualifying for the World Cup finals, Barcelona agitating to sign Philippe Coutinho from Liverpool for close to the £198m fee they received for Naymar, or the latest multi-million bidding war for media rights for the Premier League warming up towards a year-end conclusion, the week's big talking points in football can seem well removed from the influence and involvement of supporters.
Many professional football clubs pay lip service to the importance of supporters as the lifeblood of clubs but Christmas Eve fixtures, high away ticket prices and even multiple replica kits every season suggest a prevailing attitude that the loyalty of fans will usually override treatment that other consumers would not put up with. Yet, it also works the other way – it is the loyalty and fanaticism of supporters that all too often has to put right what poor stewardship of clubs by unsuitable owners has left behind. When clubs are in crisis, it is the supporters and communities that fight to save them from going to the wall when everybody else has walked away.
Almost 20 years ago the Labour government, with significant influence from the co-operative movement, helped establish Supporters' Direct as the national umbrella body for Supporters' Trusts – organisations with a democratic structure, designed to pool influence and help give fans a role in running, and in some cases, completely owning, their club. In many ways fan-owned clubs – such as Exeter City and AFC Wimbledon in the League and non-league clubs including Bath City and Darlington – demonstrate the modern mutual model in action. Football clubs – and with increasing interest from other sports as well – can be run on a sustainable footing by supporters with strong links to their communities, and are a model to aspire to.
In that 20 year period, football has changed to the point of being almost unrecognisable at the top level. English Premier League football is successfully and lucratively marketed as an international product, with transfer fees and wage bills taking up the biggest share of unprecedented broadcast revenues. However, all but a select few clubs are running with significant debts, often with labyrinthine ownership structures and complex financing arrangements.
The football authorities are waking up to the fact that there are problems needing to be addressed for the good of the game, fans and communities. For every crisis club that hits the headlines – with Blackpool, Coventry and Leyton Orient being the most prominent recent examples – there are dozens more a step or two away from joining them.
As football has changed, so necessarily has the remit and mission of Supporters' Direct, also focussing on good governance and transparency in sport. With new research based on case studies from 11 professional clubs, the inadequacies of the regulatory system in English football are starkly laid bare. In each case, reformed governance, more transparency and better protection of clubs would have prevented the crisis situations occurring in the first place. A simple licensing system, like that operated in most Uefa member associations, would enhance rights for fans and responsibilities for owners to prevent damage being done to clubs.
That is why Supporters' Direct – under the banner of Fans not Numbers – will use the Co-operative Party's centenary conference this weekend to set out our findings as well as recommendations that would have prevented the type of appalling situation fans of Blackpool and Coventry continue to endure. We want to give fans a lasting and integral role to safeguard what so many hold dear. At a political party conference whose theme is "ideas to change Britain", it is clear that new thinking and ideas to protect clubs and fans are well overdue. They should be part of an ambitious platform for change with mutualism at its heart.
Tom Greatrex is chair of Supporters' Direct and was MP for Rutherglen and Hamilton West between 2010 and 2015.
More from LabourList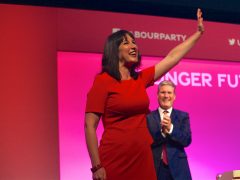 Comment
The Conservative leadership contest has shown the Tories' traditionally reckless and dishonest approach to the public finances. It…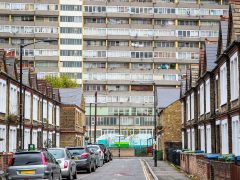 Comment
Whilst there has been much talk about the 'cost-of-living crisis' one of its key components, rent, has yet…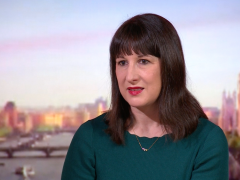 News
Rachel Reeves has warned that "people are worried sick about how they'll pay their bills and do their…