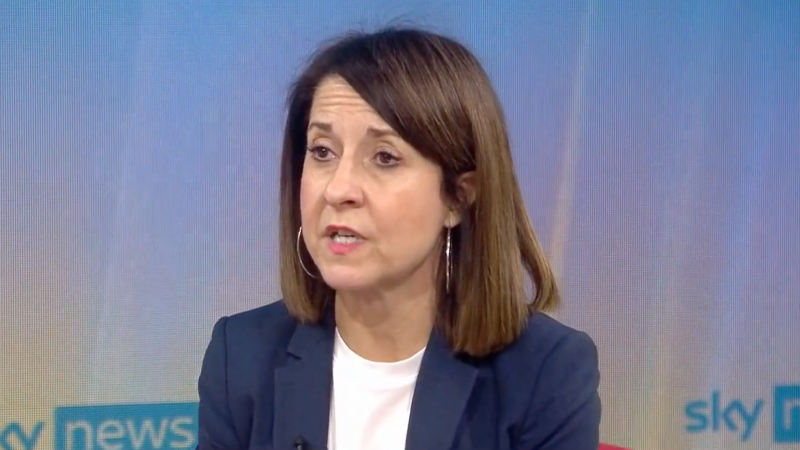 Sign up to LabourList's morning email for everything Labour, every weekday morning.
Workers vs shirkers, drivers vs eco-zealots
Fresh from dusting off their spades to dig out battle lines over the environment and driving, the Tories are now opening up a new front – welfare reform. Jeremy Hunt is expected to spout a "workers versus shirkers" narrative in his speech to the Tory faithful today, pledging to make benefit sanctions even stricter and attacking people who leave the labour force "for a life on benefits".
I hope a journalist asks him how much Universal Credit is a month for single people under 25 (£292.11), and mentions some of the absurd reasons countless people have been sanctioned over the years. Just this morning a woman posted on Facebook that her benefits had been cut for trying to cancel a Jobcentre appointment last-minute – because it was her son's first day at pre-school, the friend due to pick him up cancelled at short notice, and unreliable bus services meant she couldn't get back in time.
Many supporters will be gritting their teeth to see how Labour handles this thorny issue, and won't be surprised to hear new Shadow Work and Pensions Secretary Liz Kendall didn't explicitly condemn the sanctions proposals this morning. She stressed Labour "believes in responsibility: that those who can work, should work and take jobs when they are offered", but also said government has a duty to to create "real opportunity". Labour would "bring the benefits bill down and get Britain working" through its "serious plan to grow the economy" and tackling waiting lists, making work pay and "reforming social security". Sounds like tough on welfare spending, tough on the drivers of welfare spending…
New ad alert: What will Labour do differently in government?
Help spread the word about – and shape – LabourList's conference plans

A favour. Could you share our conference events programme and daily email sign-up link with four people you know who you think might be interested? It helps us, it helps them and it helps the party spread the word about all things Labour – so get forwarding! Our daily email briefing will of course be a must-read during conference, highlighting the day's upcoming motions, speeches, top events, news, comment and the highs, lows, fun and quirks of conference itself – for supporters there, and supporters who can't be. Also – if you're attending, send us anything you see or hear that we should be promoting, investigating or entertaining readers with (mail@labourlist.org, on record or not).
In other Labour news…

TOUGH ON CRIME: The Tony Blair Institute, influential on Labour's thinking these days, has just launched a paper saying government should start mandatory drug tests on arrest for prolific offenders, "tougher" community sentences to curb prison overcrowding, launch a national "victim care hub" and have A&E-style targets to cut court backlogs (Not yet online).
NEW CANDIDATE: Congratulations to Linsey Farnsworth, who was picked as Labour's parliamentary candidate for Amber Valley over the weekend. Her website describes her as "a mother, international liaison prosecutor, borough councillor and tireless campaigner for fairness" (X).
BLUE LABOUR: Watch Tory London mayoral hopeful Susan Hall promise to become the first "female Labour mayor" for London, in a wonderful slip of the tongue (BBC).
COUNCIL CUTS ROWS: Tight finances are exposing political tensions in North Lanarkshire, with a Labour councillor condemning their party's planned closure of 39 leisure facilities. A demonstration is also planned against the cuts (The National).
ROAD TO VICTORY IN TAMWORTH: Labour candidate Sarah Edwards pledged to be "the MP that revitalises high streets" at her campaign launch with Shadow Chancellor Rachel Reeves over the weekend. MPs from the main parties say it will be a "tight fight" (Lichfield Live, BBC). 
MORE U-TURNS? Asked on the BBC's Sunday With Laura Kuenssberg whether more Labour policies could be ditched, Shadow Health Secretary Wes Streeting said it was "no bad thing that we are working really hard to make sure there is a high bar to get into Labour's manifesto" (PA).
This is an online version of LabourList's daily newsletter, which hits the inboxes of  tens of thousands of Labour members, MPs, councillors, staff and others interested in reading the most comprehensive, independent briefing in town on Labour news, analysis and debate.
Sign up to LabourList's morning email for everything Labour, every weekday morning.
More from LabourList
Daily email
With the Tories doubling down on anti-green attacks, Ed Miliband gave Labour's 'green jobs and lower bills' messaging…
Comment
I was on day four of my honeymoon in Suffolk when I got the call to say Peter…
News
Andy Burnham has said "there is an argument for a basic income" and proposed overhauling inheritance tax to…