Hold an event with LabourList?
Do you want to hold a joint event with LabourList? Email [email protected]
_______________________________________
___________________________________________________________
LabourList, in partnership with Lisa Nandy MP, put together a series of essays from some of Labour's Parliamentary Candidates. With a foreword from Arnie Graf, this is the ideal way to get to know the thoughts and opinions of some of Labour's up and coming talents – read it here.
We launched the book at an event in Westminster with Lisa and some of the contributors, who joined us for a panel discussion – chaired by our editor Mark Ferguson.
Thanks to those who came along!
9th December – Christmas Karaoke
Join the all-singing, all-dancing LabourList team and croon along to Christmas tunes and songs of the Left (and plenty of others too)!
LabourList karaoke night at Conference is always fantastic fun, so we thought we should bring the party to London. Don't miss it!
Venue: Dirty Dicks, 202 Bishopsgate, EC2M 4NR London, United Kingdom
Entry fee:
– £8 before 8pm/£10 after 8pm
– £8 all night for members of Labour's Socialist Societies
– £5 unwaged
We had more people reading LabourList in September than ever before. To keep LabourList up and running through the General Election, we need your support. That's why on the 25th November we'll be held ourannual fundraising dinner.
It took place at Sway Restaurant in Central London – and included a wine reception, a three course meal and speeches from Stella Creasy MP and Ian Lavery MP.
If you weren't able to make it to the dinner but would still like to support LabourList at this critical time you can give us a one-off donation here, or sign up to our LabourList Grassroots here.

Labour Conference 2014 Fringe Programme
All of the events in the LabourList Marquee at Labour Conference 2014 were a huge success – thanks to everyone who came!
Labour Conference 2015 might be a long way off – but you can read about all that went on in the LabourList Marquee in 2014 to give you an idea of some of the events we holding next year.
Sunday, 21 September
12:30 – How the Policy Review will deliver One Nation for coast and country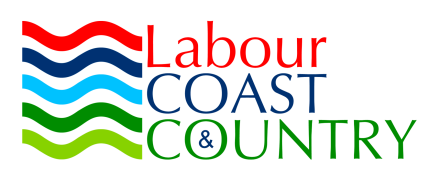 LabourList Marquee (secure zone)
Labour Coast & Country
CHAIR: Hywel Lloyd, Founder Member, Labour Coast & Country
Maria Eagle MP, Shadow Secretary of State for Defra
Angela Eagle MP, Shadow Leader of the House of Commons, Chair of the National Policy Forum
Jon Cruddas MP, Coordinator of the Labour Party Policy Review (invited)
Lord Knight,  Founder Member, Labour Coast & Country
Wheelchair access: Yes
16:00 – Rail Public Ownership: A Vote Winner for Labour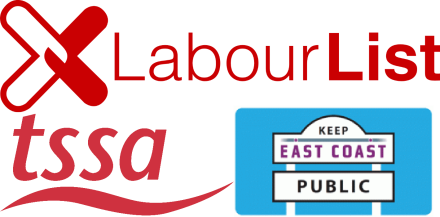 LabourList Marquee (secure zone)
Rally for rail public ownership (drinks & refreshments provided)
LabourList with the TSSA
CHAIR: Kevin Maguire, The Mirror
Katy Clark MP
Nancy Platts, PPC Brighton Kemptown
Manuel Cortes, TSSA, General Secretary
Andi Fox, TSSA EC & Labour NEC
Mick Whelan, General Secretary, ASLEF
Sadiq Khan MP
Ken Livingstone
Mark Ferguson, LabourList
Jon Cruddas MP
18.30 – The LabourList Rally: Why we're Labour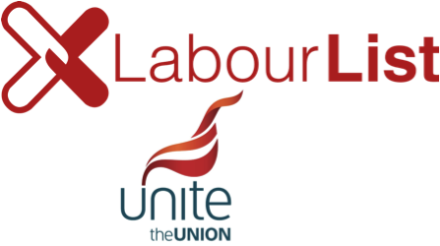 Sponsored by UNITE
The LabourList had great line up from across the Labour movement.  Speakers included Eddie Izzard, Owen Jones and Stella Creasy – they spoke about why they're Labour, and what Labour means to them.
Monday, 22 September
12.30 – What is a working a class MP and how do we get more of them?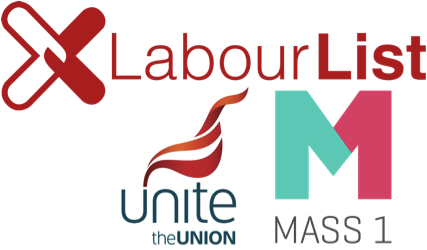 LabourList Marquee (secure zone)
LabourList with UNITE and MASS1
CHAIR: Maya Goodfellow, LabourList
Jennie Formby, Political Director, UNITE
Graham Jones MP
Lisa Forbes, PPC, Peterborough
David Skelton, Director, Renewal
Tom Mauchline, MASS1
14.00 – How do we build the homes Britain needs?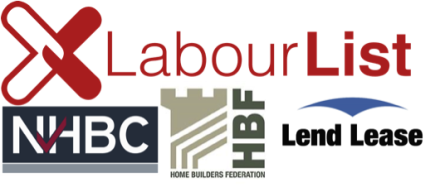 LabourList Marquee (secure zone)
LabourList with Home Builders Federation, Lend Lease and the National House Building Council
CHAIR: Emma Burnell, LabourList
Emma Reynolds MP, Shadow Minister for Housing
Lewis Sidnick, Director of Corporate Affairs, National House Building Council
Richard Cook, Head of Residential Lend Lease
John Slaughter, Director of External Affairs, Home Builders Federation
Sarah Hayward, Camden Council
17.30 – Dads' Army: why we need to engage with dads as well as mums in vulnerable families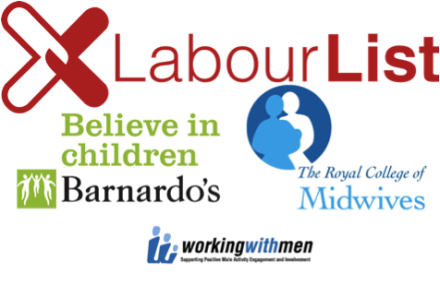 LabourList Marquee (secure zone)
LabourList with the Royal College of Midwives, Barnardo's and Working with Men
David Lammy MP
Professor Cathy Warwick CBE, Chief Executive, Royal College of Midwives
Javed Khan, Chief Executive, Barnardo's
Shane Ryan, CEO, Working with Men
Katie O'Donovan, Head of Communications & Partnership, Mumsnet
18.30-Urban Battlegrounds: how can Labour win in cities in 2015?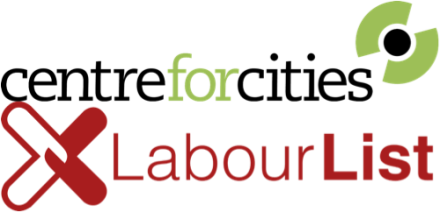 Hilton, Manchester Deansgate, Cloud 23, Iris Lounge
Centre for Cities with LabourList
CHAIR: Alexandra Jones, Chief Executive, Centre for Cities
Jon Cruddas MP, Head of Labour Party Policy Review
Sir Richard Leese, Leader, Manchester City Council
Dr Purna Sen, Prospective Parliamentary Candidate for Brighton Pavilion
Kitty Ussher, Managing Director, Tooley Street Research
21.00 – Co-operative Party Annual Reception

LabourList Marquee (secure zone)
Supported by the Building Societies Association and the Association of Financial Mutuals
Featuring Ed Balls MP and Robin Fieth, Chief Executive of the Building Societies Association
22.00 – LabourList Karaoke

Tuesday, 23 September
11.00 – How can Labour democratise key services?

LabourList Marquee (secure zone)
ASLEF and the Co-operative Party
Mick Whelan, General Secretary, ASLEF
Karin Christiansen, General Secretary, the Co-operative Party
Cat Hobbs, Director, We Own It
Timing: Just after the Leader's speech – Miliband's message: What do the voters think about what Labour's saying?

LabourList Marquee (secure zone)
LabourList with Survation
Straight after the leader's speech finished, LabourList and Survation revealed exclusive polling on what the public thought of Miliband's messaging.
17.30 – Where now for a two-state solution?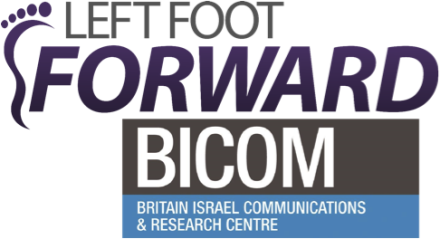 LabourList Marquee (secure zone)
Left Foot Forward with BICOM
CHAIR: James Bloodworth, Editor, Left Foot Forward
Richard Burden MP
Omer Bar-Lev, member of the Labor Party and the Israeli Knesset
Melanie Ward, PPC, Glenrothes & Central Fife
Dermot Kehoe, Chief Executive, BICOM
19.00 – How can Labour build a good society?

LabourList Marquee (secure zone)
Compass
With Lisa Nandy MP, Jon Cruddas MP, Clive Lewis PPC, Polly Toynbee, Guardian, John Harris, Guardian, and more tbc.
20.30 – Party for Politics
LabourList Marquee (secure zone)
Hosted by MASS1 – the world's best independent campaigns agency and the NoVoteNoVoice campaign to get 1 million new voters.
Wednesday, 24 September
10.00 – How can we make economic growth work for everyone?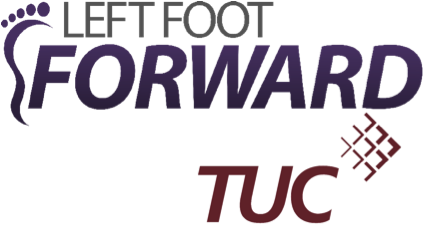 LabourList Marquee (secure zone)
Left Foot Forward with the TUC
CHAIR: James Bloodworth, Editor, Left Foot Forward
Catherine McKinnell MP, Shadow Treasury Minister
Frances O'Grady, General Secretary, TUC
Anna Turley, Senior Research Fellow, IPPR & PPC, Redcar
Deborah Hargreaves, Founding Director, High Pay Centre
12.30 – The PLEDGE that Labour should make to every worker

LabourList Marquee (secure zone)
Thompsons Solicitors
Leading frontbench and trade union speakers launched the call for Labour to make a PLEDGE to every worker in every workplace with guaranteed rights from day one at work.
CHAIR: Kevin Maguire, Daily Mirror
Owen Smith MP for Pontypridd, Shadow Secretary of State for Wales
Angela Eagle MP, Chair of the Labour Party and Shadow Leader of the House of Commons
Lord John Monks, former General Secretary of TUC and ETUC
Hugh Lanning, PPC for Canterbury & Whitstable
Labour Party Conference 2013 Fringe Programme
Thanks to everyone who joined LabourList in Brighton during Labour Conference 2013 at one of our many events! If you missed our events you can catch up by following the links to a brief storify of some of our more popular fringes below.
The LabourList Rally 2013: http://labourlist.org/2013/09/labourlist-rally-2013/
Working Class MPs fringe: http://storify.com/LabourList/what-is-a-working-class-mp-and-how-do-we-get-more
Housing roundtable: http://storify.com/LabourList/housing-at-labour-conference-2013
Football debate: http://storify.com/LabourList/the-beautiful-game-football-race-and-class
There are also photos from all our events on our Facebook page here – https://www.facebook.com/LabourList