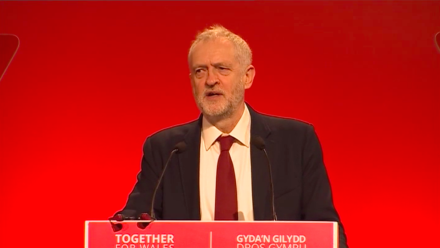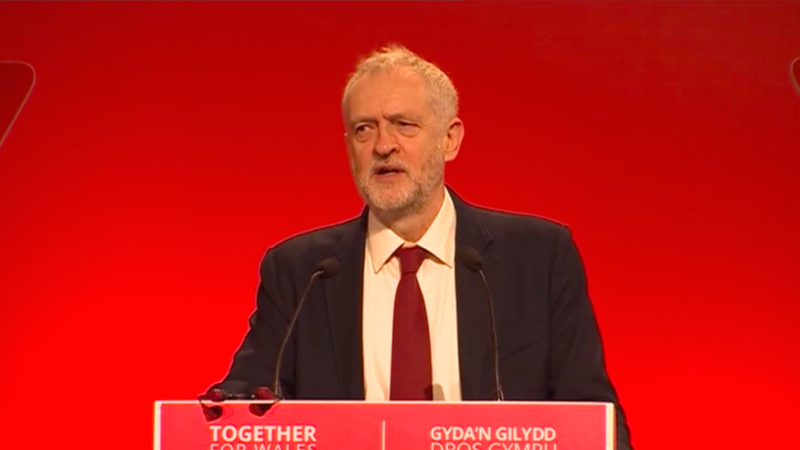 Jeremy Corbyn today warned the banking industry it must not treat consumers and entrepreneurs as a "cash cow" and attacked the links between senior politicians and the City of London.
The Labour leader told business leaders he wanted to see a "new settlement with the corporate sector" that embraced rights and responsibilities.
In a speech to the British Chambers of Commerce Corbyn renewed his attack on the "extractive" banking sector, the near-collapse of which prompted the crisis in 2008 and 2009, as well as calling for more government investment in science, technology and green tech to create sustainable growth.
"[George] Osborne's recovery is a house built on sand. But what Labour now stands for is far more than stopping the damage being done by this government… and its threat to our long-term economic future.
"The New Labour approach was to opt for 'light touch regulation' of finance – and then sit back and collect the tax revenues. But you cannot base a decent social policy on an unsustainable economic policy. And we cannot outsource economic policy to the City of London. That has not served our economy well, and it has not served business well.
"The banking sector has to be reformed. Finance must support the economy, not be an end in itself … and certainly not an extractive industry that looks at consumers, entrepreneurs and small businesses as a cash cow."
Corbyn also revived an idea previously championed by Ed Miliband and Ed Balls – which appeared popular among parts of the business community before the last election – in calling for a national investment bank focussed on the "wider economic interest" beyond simply quick returns.
Just like his predecessor, Corbyn faces the vexed question of what attitude Labour should take towards the state-owned banks, which were bailed out by taxpayers at the height of the financial crisis. While Lloyds is close to being completely privatised, RBS is still being turned around and hopes of a swift post-election sale have been dashed by plunging global stock markets in recent months.
Corbyn hinted at the case for taking greater day-to-day control of RBS but stopped short of spelling out concrete proposals, saying: "We need to reform the major banks so that they serve the economy not just themselves. That includes using the public stakes in banks such as RBS to drive lending and investment in infrastructure, rebuilding supply chains and the industries of the future."
More from LabourList
News
Rachel Reeves will set out a "radical plan" to make Britain the "high-growth, start-up hub of the world"…
News
Michael Gove has approved planning permission for a new coal mine despite warnings that the decision will undermine…
Comment
The Children and Families Act and the SEND code of practice set out clear guidance on caring for…