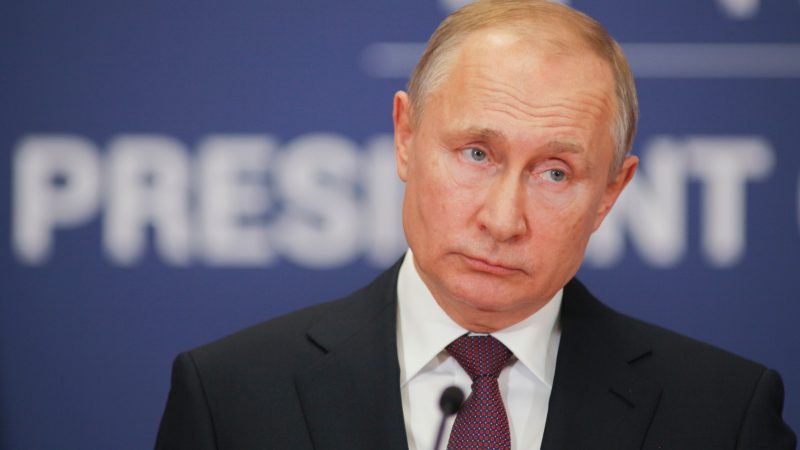 Sign up to LabourList's morning email for everything Labour, every weekday morning.
On Friday, the International Criminal Court (ICC) issued a warrant for the arrest of Russian President Vladimir Putin. The court is seeking to pursue war crimes charges against Putin over atrocities in Ukraine, a move that Ukrainian President Volodymyr Zelensky called a "turning point". Keir Starmer, who spent time as a barrister representing victims of Serbian aggression in The Hague, has previously called for the ICC to take action against Putin and praised the decision.
"I welcome the International Criminal Court's decision to open war crime cases against Vladimir Putin and other senior Russian figures for their barbaric actions in Ukraine," Starmer said. The Labour leader said the announcement "sends an important message", declaring: "There will be no hiding place for Putin and his cronies and the world is determined to make them pay for what they have done. I have seen first-hand the destruction and devastation waged on the brave people of Ukraine. These cases are just the tip of the iceberg. One day, Putin will face justice: until then, the focus of all who believe in Ukraine's liberty and freedom must continue to be on ensuring her victory."
On current polling, Starmer will be residing in No 10 Downing Street once the dust settles after the next general election. This month marks 20 years since the invasion of Iraq, the central tenet of which – that former President Saddam Hussein had weapons of mass destruction – has been long since found to be false. Starmer himself questioned the legality of the invasion at the time in the pages of the Guardian. The role of the last Labour government in this war is widely seen as a mark of profound shame, something that can never be expunged from the party's history. Foreign policy has the capacity to capture the moral imagination of the nation like few other things; here is where one is most likely to hear invocations to stand 'on the right side of history'. Such history lessons will no doubt animate the approach of Starmer and his Shadow Foreign Secretary David Lammy as they prepare for power.
In other news, in an exclusive in the Sun – something always guaranteed to raise eyebrows in certain sectors of the party – Labour has trailed policy that would see the party crack down on tech companies that allow the sale of 'zombie' knives and other such weapons intended only for use in criminal activities. This announcement comes in advance of Starmer's speech on Thursday in which he is expected to lay out details of his second 'mission' to tackle crime. The speech is likely to be somewhat overshadowed by former Prime Minister Boris Johnson's appearance before parliament's privileges committee on Wednesday afternoon, but will be the week's big policy push from Labour. Sign up to LabourList's morning email for everything Labour, every weekday morning.
More from LabourList
News
Frontbencher Gerald Jones has been selected as the Labour candidate for the new seat of Merthyr Tydfil and…
Comment
The Women Against State Pension Inequality (WASPI) campaign has always had a pragmatic and collaborative approach to securing…
Daily email
Good morning. We can expect the results of the selection contest between Socialist Campaign Group backbencher Beth Winter…