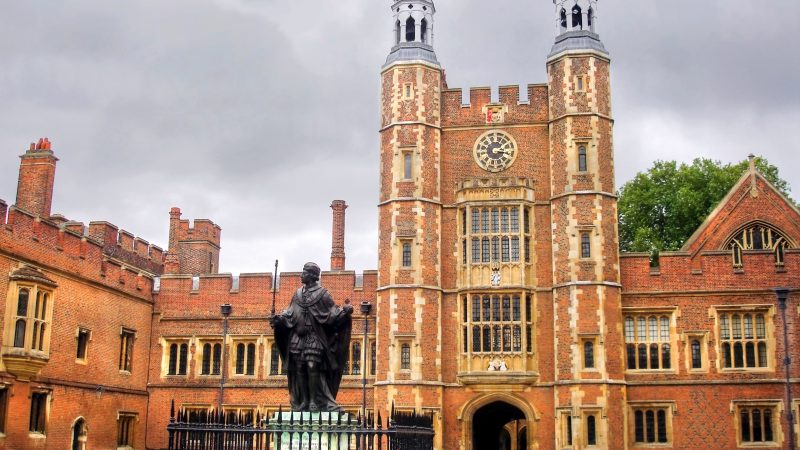 Sign up to LabourList's morning email for everything Labour, every weekday morning.
No turn?
Good morning. The i reported last night that Labour would ditch plans to remove charitable status from private schools – but would, crucially, keep proposals to levy VAT on them. This follows reports earlier in the week that Labour would roll out the charges straight away if they come into government, instead of more slowly rolling out the policy.
Now there's confusion as to whether what the i reported even constitutes a change in policy rather than a clarification about policy logistics, with Sam Coates of Sky News tweeting that he had misinterpreted comments from Rachel Reeves (who said "private schools are not charities") on the matter – and that the party insisted there was, in fact, no change in policy.
This may be a rare case of the party managing to have its cake and eat it too, with some headlines about a climbdown on one of its more red in tooth and claw policies, without any substantive climb down, and with clearer plans in place for how it will go about making its promises reality.
Conference event news: How LOTO works, and how to make Britain work
Two new LabourList conference events we're thrilled to announce – our 'Inside LOTO: How does the leader's office work?' roundtable will see former Ed Miliband adviser Tom Baldwin, former Jeremy Corbyn adviser Laura Parker and former Keir Starmer adviser Claire Ainsley reveal all about how Labour is really run, and how it's changed. Join us in room 21 at the ACC from 12.30pm on Tuesday 10 October, straight after our other panels in the same room on the housing crisis, a human way to stop the boats, and ending violence against women.
Later on Tuesday evening, we're also delighted to reveal we're partnering with Harper North for 'Beer, books and building a country that works' – a conversation between Lisa Nandy and broadcaster Stuart Maconie about Lisa's vision for a fairer country, marking the paperback launch of her book All In. Join us at Love Lane Brewery from 6pm on Tuesday 10 October. Event free but RSVP required here.
As ever, our full conference programme is here.
We've got new rules
Another revelation about rule changes voted through by the National Executive Committee earlier this week, via NEC member Luke Akehurst's report back from their Glasgow meeting. He says agreed changes include scrapping Constituency Labour Party's rights to initiate disciplinary action, as this "contradicts our national, independent processes and can lead to inconsistent or unfair decisions or vexatious cases."
Changes also apparently "clarify that the default structure of a CLP is delegate-based, with All Member Meetings (AMMs) as an alternative where there are geographical or other reasons why a delegate-structure would not work". And controversial changes we reported earlier this week, including scrapping the requirement to have a Black and minority ethnic officer post on CLP executives, have passed but reportedly been tweaked. If the executive has no members from ethnic minorities, it must appoint a BAME officer, according to Akehurst.
NEC member Jessica Barnard tweeted her own report on this week's meeting, notably commenting that she had "yet to see confirmation" that measures punishing people who support non-Labour candidates "will not be applied to some members retroactively". She also highlighted concerns about a failure to sufficiently define what "support" entails, which the NEC will decide on.
The fallout continues too. A spokesperson for Disability Labour has said they are "appalled" by the changes, and yesterday we had an op-ed from The World Transformed's Edward Potter, arguing the "anti-democratic hack" shows the party leadership "know its politics is unpopular".
Thank you to everyone who wrote in to tell us what you thought of the proposed changes – it's always so impressive (and humbling) to hear the depth and length of experience in the party our readers have. If you joined the party before 1960, we'd love to hear about the first CLP meeting you went to. Readers were, on the whole, quite unhappy with the proposed changes, with 14 people writing in to tell us they thought the changes were authoritarian. Two of our readers were in favour, however, arguing that this showed the party positioning itself as a serious vehicle of government once more. The changes will still need to be voted on at conference to get full approval and, contrary to some reports, only apply next year.
In other Labour news…

OSSETT AND DENBY DALE: Jade Botterill, a former aide to Yvette Cooper MP, has been picked to fight the new Yorkshire seat for Labour.
TRUMP: Keir Starmer has said that his government would "have to make it work" if Donald Trump is successful in his bid to be re-elected as US President in 2024.
MID BEDS: Labour candidate Alistair Strathern has released a new video, discussing opposition allegations that he's not local to the constituency– claims he says he sees regularly on leaflets delivered to his flat…in the constituency.
RUTHERGLEN: A week from today, polls will be open in the Rutherglen by-election! If you've been thinking, I really should get over there and do a session: it's now or never!
This is an online version of LabourList's daily newsletter, which hits the inboxes of  tens of thousands of Labour members, MPs from the shadow cabinet to back benches, councillors, staffers and others interested in reading the most comprehensive, independent briefing in town on Labour news, analysis and debate.
Sign up to LabourList's morning email for everything Labour, every weekday morning.
More from LabourList
Comment
If you listen to some commentators, you'd think Labour are now destined to be the largest party in…
Comment
If the past two years have taught us anything, it is that there is still a lot of…
News
Aspiring Labour MPs can now apply for selection in all remaining seats without prospective parliamentary candidates, with the…