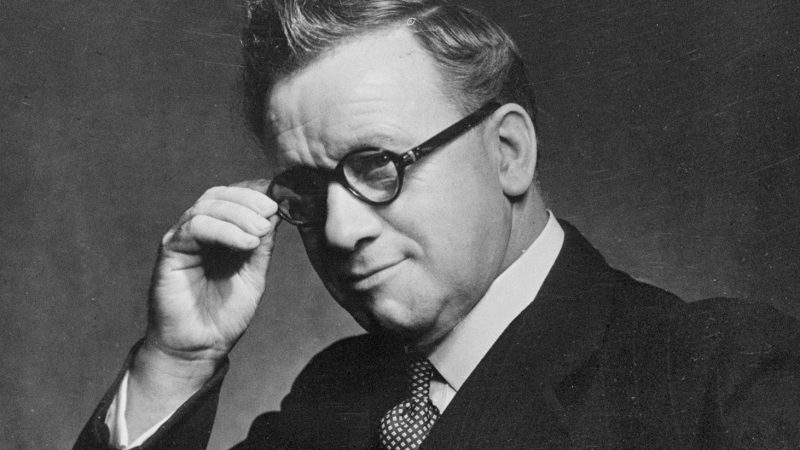 Imagine waiting for a bus at Marble Arch on a hot summer evening in London in 1921. There are no bus stops as such, so you jump on board when you can. A red bus pulls up first, followed soon after by a chocolate-coloured one. The crews jump out and start punching each other, while their conductors try to herd alarmed passengers on board their free-for-all, laissez-faire, competing vehicles. The police then turn up and arrest both crews, with a stiff fine metered out for all those involved at Bow Street Magistrates the next morning.
As files at the National Archives show, this was far from an unusual occurrence in the capital at the time, as a swathe of 'pirate' operators took on the London General Omnibus Company for control of the streets of London.
It took the election of the first Labour government in January 1924 and some classic Fabian pragmatic thinking to sort the mess out, with the administration passing the London Traffic Act of 1924. Operators were forced to run to a set timetable on a designated route, not simply just turn up to maximise revenues at peak times, while all buses were licensed and inspected through the Metropolitan Police.
Interwar London proved the benefits of public ownership of transport
This was, however, only the beginning for an up-and-coming young Fabian in Herbert Morrison MP. The second Labour government's new Minister of Transport in May 1929, Morrison would go now far further by establishing the London Passenger Transport Board, the precursor of today's Transport for London (TfL).
To howls of protest from the Conservative benches in the House of Commons, Morrison for the first time in this country was about to force all public transport operators within a 50-mile radius of Charing Cross to sell up and work together as never before under a public board that would be responsible to the travelling public, not shareholder meetings.
Again, a pragmatic Fabian non-ideological solution, it was not yet outright nationalisation, but still 78,000 transport workers became public employees under 'London Transport' on improved wages and conditions and with full trade union recognition from the start on July 1st 1933. Transport for London had been, to quote Morrison, "socialised".
At the heart of the ambitious scheme lay the concept of getting all modes of transport to work together to guarantee a seamless journey from pavement to platform for the passenger, what we now call 'integrated transport'. The election of the post-war Attlee government would see Morrison complete the process through the outright nationalisation of public transport under the auspices of an integrating British Transport Commission in January 1948. Where London had led in the interwar period, the clear benefits of sensible public control and ownership of transport were about to be rolled out across the nation. Or so we believed.
So it turned up! 😅

The first ever @BeeNetwork service arrives at Farnworth Bus Station at 4.30am.

Greater Manchester is back in control of its buses. 👍🏻 pic.twitter.com/tYEXQpDo8y

— Andy Burnham (@AndyBurnhamGM) September 24, 2023

Tory deregulation set back transport integration by 50 years
In contrast stands the Conservative Party's attitude to a uniquely working class mode of transport in the humble municipal omnibus. Wrongly attributed to Thatcher, the Duchess of Westminster declared that "anybody seen in a bus over the age of 30 has been a failure in life". Though not Mrs T's words, her attitude towards public transport was soon made clear with the disastrous 1985 Transport Act.
Leading the charge in favour of complete deregulation and an unbridled market in the bus profession for the nation were the bow-tied ideologues of the Centre for Policy Studies and the highly influential Aims of Industry anti-nationalisation lobby group, with as many as 40 large public operators left to fight alone in the market place.
The effects have been devastating on the numbers using bus services outside of the capital, with London maintaining a degree of sanity by maintaining regulation along the lines of the 1924 Traffic Act. The figures speak for themselves, as bus usage is down by 11.7%, in the West Midlands, Merseyside 22%, Strathclyde 39.8%, West Yorkshire 36.4% and, most appalling, Greater Manchester by 50.5%. It failed to reduce the cost of fares as promised and ignited bus wars, with emergency vehicles battling to move in Oxford due to being caught up in the melee.
Elsewhere, completely cynical major operators would drive public operators out of business by offering free rides, with Doncaster losing its once proud bus services to such sneaky tactics. Once safely buried, sure enough, the bus fares went straight back up. Blatant asset stripping went on under the new free market regime, with garages sold off for the value of the land and buses instead kept in the open. The integration of transport services was set back by 50 years.
A Starmer government has much to learn from Herbert Morrison
That's why 4:30 am, Sunday September 24th will go down as a significant date in transport history, as the first regulated provincial bus service outside of the capital ran as part of Greater Manchester mayor Andy Burnham's new Bee Line network. In striking yellow, the Scottish built all-electric fleet under the expert leadership of TfL alumnus Vernon Everitt as Transport Commissioner for Manchester has begun the slow process of 'socialising' transport once again after the burglars have been in.
Others will undoubtedly want to follow Manchester's example. Though still based on a franchised model, an intriguing experiment under mayor Ken Livingstone showed that an in-house Thames Buses could be run cheaply rather than handing out routes to the five large bus operators. Naturally, such a sensible approach was soon stopped in its tracks under Livingstone's Tory successor. More recently, a not-for-profit, Hackney Community Transport, has won routes in the capital. For a future Starmer government, again in an unfavourable economic climate, there is much to be gained by perusing Morrison's papers at the National Archives.
More from LabourList
Daily email
With the Tories doubling down on anti-green attacks, Ed Miliband gave Labour's 'green jobs and lower bills' messaging…
Comment
I was on day four of my honeymoon in Suffolk when I got the call to say Peter…
News
Andy Burnham has said "there is an argument for a basic income" and proposed overhauling inheritance tax to…