It seems a far cry from the Epsom Derby to Facebook, but the centenary of the death of Emily Wilding Davison should be a moment to mark. A hundred years on from the shocking death of a suffragette, we should remember not just the trials of those who fought for the right to vote, but the generations of women who have campaigned against discrimination and injustice. And it should give us renewed reason – both women and men – to campaign for greater equality today.
When my grandmother was born, women still didn't have the vote. When my mother started work, it was still legal to pay women less than men for doing the same job. When I first stood for election to Parliament 19 out of 20 MPs were men. From generation to generation, we have seen growing opportunities and increasing equality for women, thanks to the courage and determination of women that have come before us.
That is why we should mark the centenary of the Epsom Derby where Emily Davison fell under the hooves of the King's Horse. Emily's sash from Derby day hangs near Central Lobby in Parliament. But the best tribute is in a broom cupboard (you couldn't make it up) – the one she hid in on the night of the 1911 census in the Houses of Parliament and where a plaque established by Tony Benn stands today.
But even since winning the right to vote, women have had to fight and campaign for equal recognition and respect. In the 1960s, successful campaigns put a stop to dangerous backstreet abortions through new abortion laws and wide access to contraception. In the same decade, the fight led by the Ford Dagenham girls led to the 1970 Equal Pay Act. The Sex Discrimination Act in 1975, made it illegal for the very first time to discriminate against women in work, education and training.
The 1990s and early 21st Century saw the first ever national minimum wage, helping many women on low pay; the doubling of the level of maternity pay; a new right to request flexible working for those with caring responsibilities; and Labour's pioneering All Women Shortlists, to increase the proportion of female Members of Parliament. Indeed for Labour, the campaign for women's equality has been a part of our party from the start – with Keir Hardie a loud and determined voice in Parliament backing the suffragettes' campaigns.
But for all that progress we have made, there are three powerful reasons for women and men to strengthen the campaign for greater equality now.
For a start because here in Britain it feels like the clock is being turned back.
The Conservative and Liberal Democrat Government is hitting women almost four times harder than men, as women are paying £11.4bn out of the £14.4bn raised through direct tax, tax credit, pay and pension changes in George Osborne's Budgets, even though women still earn less and own less than men.
Plans to close the pay gap using mandatory pay audits have been abandoned. A new Mummy Tax is decreasing the real term value of maternity pay and support for childcare is under attack. Nor are the Government facing up to new and difficult challenges – for example growing evidence of violence in teenage relationships.
But second there is evidence that growing numbers of women and men are keen to make a new stand against discrimination and injustice – and they are joining a very 21st century campaign to make a difference. Look at the power of campaigns like @everydaysexism, giving voice to women across the country who feel frustrated at the discrimination and sexism they face. And the successful campaign in the last week – led by Laura Bates – to get Facebook to tighten up its policy against the plethora of violent, misogynistic images, vile comments and hate groups endorsing violence against women that spring up daily.
And third, because the feminist revival has gone global. From the slut walk protests that started in Canada and spread across the world, to the international outrage against violence against women in India; from the global goodwill and support that followed the deplorable shooting of Malala Yousafzai in Pakistan, to One Billion Rising and the power of Chime for Change, feminism is breaking down international borders. Empowering women, widening women's economic opportunities, preventing violence and abuse around the world – all these are vital not simply for women's equality, but for the sake of families, strong societies, growing economies, for men as well as women too.
So as we commemorate the Emily Wilding Davison centenary we should also pay tribute to 100 years of campaigning for equality  – from suffrage to social media and beyond. And we should be ready to campaign again. Just as generations of campaigners before us made sure we have the right to vote, to equal pay, to maternity leave, to protection from violence and abuse, so we in our turn owe it to future generations and to women across the world to make sure the clock is not turned back and to keep campaigning for equality in future too.
Yvette Cooper is the Shadow Home Secretary & Minister for Women & Equalities
More from LabourList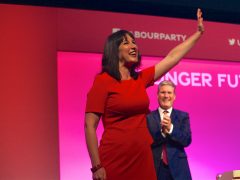 Comment
The Conservative leadership contest has shown the Tories' traditionally reckless and dishonest approach to the public finances. It…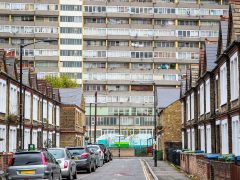 Comment
Whilst there has been much talk about the 'cost-of-living crisis' one of its key components, rent, has yet…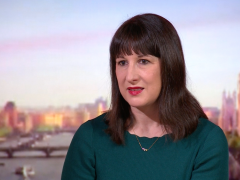 News
Rachel Reeves has warned that "people are worried sick about how they'll pay their bills and do their…