Gif Dems/ LOL Dems/ Listicle Democrats
One Lib Dem Buzzfeed list this week (yes, there was more than one) centred around trying to convince Sherlock character Mary, a "disillusioned Lib Dem", that she should stick with them in 2015, confirming suspicions that their hopes for a core vote in 2015 lie largely with fictional people.
Another list, apparently and worryingly created by a member of the public, outlined ten reasons why we were all going to fall back in love with Nick Clegg. My, how we laughed! Or at least, we did until web-based viral meme sensation and virtual shadow chancellor Ed Balls waded in to tell the New Statesman just what a swell guy he thinks the Deputy Prime Minister is. Clegg responded by pouring amorous fuel on these embers of romance with a telling tweet that simply read: "Ed Balls".
With this following on from Grant Shapps' much-mocked effort in November, the political world now waits with baited dread for Labour to inevitably have a go. May we humbly suggest: '37 cute dogs who would probably vote Labour'. If political parties are serious about trying to reach out to young people online, then the next election should be fought on pugs, not personality. Or policy.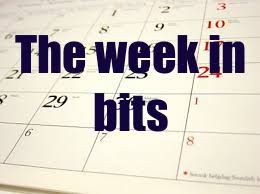 Year of Hard Truths
2014 is not the Year of the Horse, as the Chinese calendar would have us believe, but the Year of Hard Truths, according to George Osborne. The Big Hard Truth to face up to is not, however, that your ex won't take you back (true as it may be, Nick Clegg) but that what we really need is a further £25 billion of budget cuts.
According to Osborne's speech on Monday, The State bustled into the Whitehall offices on the first day back, harping on to everyone how it was "New year, new me!" and promising, "I'm going to cut down on all those fatty welfare policies that are making me bloated!"
These indulgent policies include housing benefits for people under 25, because people under 25 don't need homes; they all live on the internet now anyway. That's why you don't knock on their doors, you make Buzzfeed lists.
Bozo the Mayor wants some new props for the biggest water-squirting flower gag EVER
London's incredible Mayor Clown, Bozo Johnson, has applied for heavy duty water cannons for a hilarious joke where Londoners think they're attending a protest against his cuts, but actually they're getting sprayed in the face with loads of water.
Incidentally, cuts to London's fire service kicked in this week, so if you find your house burning down, the most effective way to have it put out is to hold an anti-austerity rally in your front garden and wait for the riot police to turn up.
Paying you less will make you richer, say not-backwards Tories
Clear-headed members of the Conservative Party have been rushing out to warn against raising the national minimum wage, after news was leaked that George Osborne was considering offering a rise as a pre-election pledge. Over the past five years, the minimum wage has stayed stagnant, falling around 10% behind inflation in the meantime. These helpful Tories have pointed out that strengthening the minimum wage would actually be a bad idea because of all those jobs that were lost when it was introduced.
They also suggest: firefighters fighting fire with fire, brewing tea with cold water and making £25 billion worth of cuts to a tentatively growing economy.
Blue fare rise Monday
If major travel delays, packed trains and terrible weather weren't enough for commuters this Monday, London Labour Party kindly had activists at stations across the capital to hand out leaflets reminding people that was the most expensive commute they've ever had.
Value our free and unique service?
LabourList has more readers than ever before - but we need your support. Our dedicated coverage of Labour's policies and personalities, internal debates, selections and elections relies on donations from our readers.
If you can support LabourList's unique and free service then please click here.