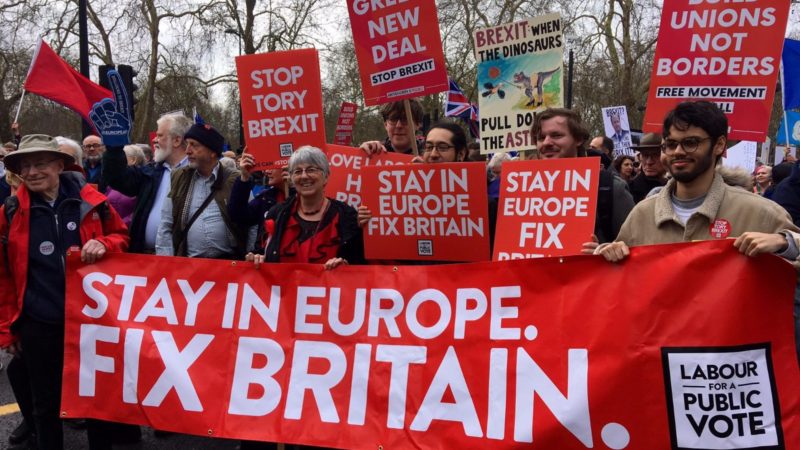 83 Labour MPs and 34 Labour MEP candidates have declared today that they believe it is time to hold another referendum.
Their statement reads: "Labour members, voters, MPs, MEPs and elected members across the country overwhelmingly support a public vote. It's time to put it back to the people."
It has been signed by 117 MPs, MEPs and MEP candidates – plus Labour mayors Damien Egan and Philip Glanville, and many more councillors and activists. 
Labour for a Public Vote director Mike Buckley said: "Labour voters who want a public vote should be reassured that this remains our policy. Labour is, at heart, a Remain party – over 80% of our MPs, members and MEPs back a public vote and would campaign for Remain in a second referendum. Labour votes in parliament have prevented Brexit – and have made a final say the most popular choice among MPs.
"Because of a flawed electoral system, a vote for minor parties in tomorrow's elections risks sending more Brexit Party MEPs to Europe, when a vote for Labour would mean more pro-public vote, pro-Remain Labour MEPs. As a result, it is vital to maximise the Labour vote to beat back the threat of Nigel Farage and his right-wing Brexit Party.'"
Signatories:
Labour MPs
Rushanara Ali MP – Bethnal Green and Bow

Dr Rosena Allin-Khan MP – Tooting

Tonia Antoniazzi MP – Gower

Hilary Benn MP – Leeds Central

Roberta Blackman-Woods MP – City of Durham

Ben Bradshaw MP – Exeter

Chris Bryant MP – Rhondda

Karen Buck MP – Westminster North

Richard Burden MP – Birmingham, Northfield

Ruth Cadbury MP – Bretford and Isleworth

Ann Clwyd MP – Cynon Valley

Mary Creagh MP – Wakefield

Marsha de Cordova MP – Battersea

Neil Coyle MP – Bermondsey and Old Southwark

Janet Daby MP – Lewisham East

Geraint Davies MP – Swansea West

Thangam Debboinaire MP – Bristol West

David Drew MP – Stroud

Anneliese Dodds MP – Oxford East

Stephen Doughty MP – Cardiff South and Penarth

Rosie Duffield MP – Canterbury

Maria Eagle MP – Garston and Halewoods

Julie Elliott MP – Sunderland Central

Louise Ellman MP – Liverpool Riverside

Paul Farrelly MP – Newcastle-under-Lyme

Vicky Foxcroft MP – Lewisham, Deptford

James Frith MP – Bury North

Ruth George MP – High Peak

Kate Green MP –  Stretford and Urmston

Lillian Greenwood MP – Nottingham South

John Grogan MP – Keighley

Preet Gill MP – Birmingham, Egbaston

Helen Hayes MP – Dulwich and West Norwood

Meg Hillier MP – Hackney South and Shoreditch

Margaret Hodge MP – Barking

Rupa Huq MP – Ealing Central and Acton

Susan Elan Jones MP – Clwyd South

Darren Jones MP – Bristol North West

Ruth Jones MP – Newport West

Liz Kendall MP – Leicester West

Ged Killen MP – Rutherglen and Hamilton West

Peter Kyle MP – Hove

David Lammy MP – Tottenham

Holly Lynch MP – Halifax

Sandy Martin MP – Ipswich

Rachael Maskell MP – York Central

Chris Matheson MP – City of Chester

Kerry McCarthy MP – Bristol East

Siobhain McDonagh MP – Mitcham and Morden

Alison McGovern MP – Wirral South

Catherine McKinnell MP – Newcastle upon Tyne North

Anna McMorrin MP – Cardiff North

Madeleine Moon MP –  Brigend

Stephen Morgan MP – Portsmouth South

Ian Murray MP – Edinburgh South

Albert Owen MP – Ynys Mon

Jess Philips MP – Birmingham Yardley

Bridget Phillipson MP – Houghton and Sunderland South

Luke Pollard MP – Plymouth, Sutton and Devonport

Ellie Reeves MP – Lewisham East

Rachel Reeves MP – Leeds West

Virenda Sharma MP – Ealing Southall

Barry Sheerman MP – Huddersfield

Tulip Siddiq MP – Hampstead and Kilburn

Andrew Slaughter MP – Hammersmith

Jeff Smith MP – Manchester Withington

Owen Smith MP – Pontypridd

Alex Sobel MP – Leeds North West

Jo Stevens MP – Cardiff Central

Wes Streeting MP – Ilford North

Paul Sweeney MP – Glasgow North East

Stephen Timms MP – East Ham

Gareth Thomas MP – Harrow West

Anna Turley MP – Redcar

Martin Whitfield MP – East Lothian

Phil Wilson MP – Sedgefield

Paul Williams MP – Stockton South

Catherine West MP – Hornsey and Wood Green

Matt Western MP – Warwick and Leamington

Mohammad Yasin MP – Bedford

Daniel Zeichner MP – Cambridge

Chris Elmore

MP – Ogmore

Steve McCabe MP – Birmingham Selly Oak
Labour MEPs and MEP candidates
Andrew Adonis, South West
Jayne Allport, Yorkshire and the Humber
Yvonne Atkinson, South West
James Beckles, London
Paul Brannen MEP, North East
Richard Corbett MEP, Yorkshire and the Humber
Seb Dance MEP, London
Rohit Dasgupta, South East
Duncan Enright, South East
Amy Fowler, South East
Neil Guild, South West
Mary Honeyball MEP
John Howarth MEP, South East
Alison Hulme, Yorkshire and the Humber
Jackie Jones, Wales
Wajid Khan MEP, North West
Jayne Kirkham, South West
Jude Kirton-Darling MEP, North East
David Martin MEP, Scotland
Alex Mayer MEP, East of England
Martin Mayer, Yorkshire and the Humber
Clare Moody MEP, South West
Arran Neathey, South East
Rory Palmer MEP, East Midlands
Alvin Shum, East of England
Cathy Shutt, South East
Anna Smith, East of England
Sharon Taylor, East of England
Eloise Todd, Yorkshire and the Humber
Emma Turnbull, South East
Derek Vaughan MEP, Wales
Julie Ward MEP, North West
Mary Wimbury, Wales
Mark Whitcutt, Wales
More from LabourList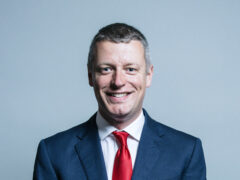 Comment
As a maritime nation our prosperity has been linked to the sea for centuries. From Drake to Darwin,…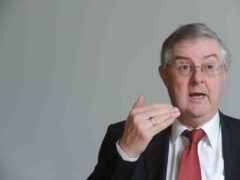 News
Welsh Labour leader Mark Drakeford will use his conference speech to call for a new union to reunite…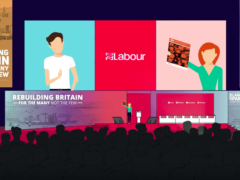 Comment
Hi, I'm Dan. I'm 21, and I'm from Tower Hamlets. I've been a Labour member for four and…