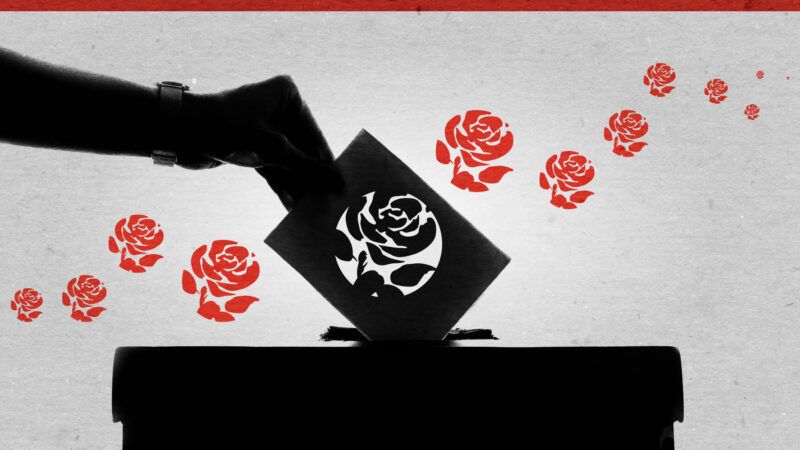 Positions are up for grabs on the Labour Party's national executive committee (NEC). Constituency Labour Parties (CLPs) have started to nominate their preferred candidates, and the set of internal elections is due to end in August this year.
The NEC brings together stakeholders from different sections of the party including local parties, trade unions, the shadow cabinet, backbench MPs, local government, Scotland and Wales, socialist societies and the leadership. It is the governing body of the party, setting the overall strategic direction and making important decisions.
The election will see members pick nine CLP and two local government reps on the party's governing body, alongside one treasurer and one representative each for youth, disability and Welsh Labour. Members have put themselves forward for the various positions and the party has published their statements online.
All candidates need to be nominated to secure a place on the ballot. For the BAME rep position, this requires the backing of five BAME branches or five CLPs (where a BAME members' branch does not exist) or one affiliated organisation. The nomination period started on January 21st and closed at 12 noon on June 17th.
Ballots will begin to be dispatched to members on July 25th, before voting closes on August 19th. The BAME rep will be elected to the governing body by all members who have self-identified as BAME with the party before 23.59, June 17th.
Below is the list of nominations for NEC BAME rep candidates.
Last updated at 7:30pm on June 17th.
Adebayo Bamitale, 1 nomination
Camberwell and Peckham CLP
Ibsha Choudhury, 1 nomination
Worthing West CLP
Innocent Igiehon, 1 nomination
Leeds Central CLP
Jermain Jackman, 29 nominations
Birmingham, Hall Green CLP
Blackpool North and Cleveleys CLP
Brent North CLP
Bridgwater and West Somerset CLP
Buckingham CLP
Glasgow Anniesland CLP
Glasgow Maryhill and Springburn CLP
Hackney North and Stoke Newington CLP
Hackney South and Shoreditch CLP
Hendon CLP
Heywood and Middleton CLP
Hitchin and Harpenden CLP
Huddersfield CLP
Ipswich CLP
Islington South and Finsbury CLP
Leeds North West CLP
Leicester East CLP
Leicester South CLP
Lewisham West and Penge CLP
Manchester Gorton CLP
Normanton, Pontefract and Castleford CLP
Putney CLP
Scunthorpe CLP
South West Wiltshire CLP
Spelthorne CLP
Sutton Coldfield CLP
Twickenham CLP
Wansbeck CLP
Watford CLP
Lubaba Khalid, 2 nominations
Slough CLP
Southport CLP
Ankunda Matsiko, 33 nominations
Aberconwy CLP
Basildon and Billericay CLP
Blackley and Broughton CLP
Bromsgrove CLP
Broxtowe CLP
Cities of London and Westminster CLP
City of Durham CLP
Colchester CLP
Crewe and Nantwich CLP
Easington CLP
Hazel Grove CLP
Hexham CLP
Islington North CLP
Kensington CLP
Leeds East CLP
Lewisham Deptford CLP
Leyton and Wanstead CLP
Liverpool Walton CLP
Mid Bedfordshire CLP
Newcastle Upon Tyne Central CLP
Nottingham East CLP
Oxford East CLP
Oxford West and Abingdon CLP
Rushcliffe CLP
Shrewsbury and Atcham CLP
South Dorset CLP
South East Cornwall CLP
South Norfolk CLP
Southend West CLP
Sutton and Cheam CLP
Tottenham CLP
Uxbridge and South Ruislip CLP
Wirral West CLP
Omolola Oyewusi, 8 nominations
Chatham and Aylesford CLP
Erith and Thamesmead CLP
Gravesham CLP
Norwich North CLP
Norwich South CLP
Rochester and Strood CLP
Sevenoaks CLP
Tunbridge Wells CLP
Neeraj Patil, 5 nominations
Basingstoke CLP
Beverley and Holderness CLP
Guildford CLP
Leeds North East CLP
Rayleigh and Wickford CLP
Carol Sewell, 51 nominations
Bermondsey and Old Southwark CLP
Bethnal Green and Bow CLP
Birmingham, Hodge Hill CLP
Birmingham, Perry Barr CLP
Birmingham, Selly Oak CLP
Bosworth CLP
Bristol East CLP
Bristol South CLP
Bromley and Chislehurst CLP
Bury North CLP
Castle Point CLP
Chipping Barnet CLP
Derby North CLP
Dulwich and West Norwood CLP
Elmet and Rothwell CLP
Finchley and Golders Green CLP
Glasgow Southside CLP
Great Grimsby CLP
Greenock and Inverclyde CLP
Hammersmith CLP
Harrow West CLP
Hyndburn CLP
Leeds West CLP
Liverpool Wavertree CLP
Liverpool West Derby CLP
Manchester Central CLP
North East Hertfordshire CLP
Nottingham South CLP
Ogmore CLP
Old Bexley and Sidcup CLP
Plymouth Sutton and Devonport CLP
Poplar and Limehouse CLP
Richmond Park CLP
Rochford and Southend East CLP
Rugby CLP
Runnymede and Weybridge CLP
Sefton Central CLP
Selby and Ainsty CLP
Sheffield Brightside and Hillsborough CLP
St Helens North CLP
Stoke-On-Trent North CLP
Truro and Falmouth CLP
Vale of Clwyd CLP
Vauxhall CLP
Wallasey CLP
Walsall North CLP
Warley CLP
Warrington South CLP
Warwick and Leamington CLP
Weston-Super-Mare CLP
Wyre Forest CLP
More from LabourList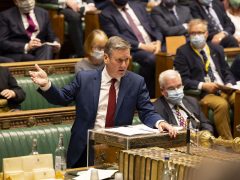 News
Keir Starmer has said the government is now "collapsing" following the resignations of Sajid Javid and Rishi Sunak,…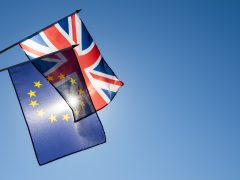 Comment
The six-year anniversary of the Brexit referendum has been marked by a slew of reports and polls on…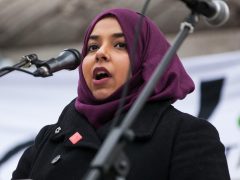 News
Poplar and Limehouse Constituency Labour Party (CLP) has voted for a full selection process amid allegations of a…