The Paul Richards column
When Richard Tawney was a young man, he was given a rifle and sent out to France to kill Germans. Our view of the First World War focuses on the senseless loss of life, rows of gravestones and horror beyond our nightmares. We easily forget that those young men sent from the cities, towns and villages were warriors; they killed the enemy with bullet and bayonet, and sometimes with pick-axe handles, bludgeons and bare fists. Tawney was one of them. He wrote about his experiences in the Battle of the Somme in an essay, 'The Attack', where he describes shooting enemy soldiers.
Tawney served in the Manchester Regiment. As an act of egalitarianism he refused a commission, choosing to join as a private soldier, and progressed no further than sergeant. For many years after the war he would wear his sergeant's jacket around his Bloomsbury flat. Tawney fought in the Battle of the Somme, and was shot through the chest in the early stages of the battle. You can only speculate at how many other Richard Tawneys – great writers, architects, doctors, world statesmen and inventors – were lost to humanity in the smoke and mud.
He was born in India in 1880. At Rugby School he became friends with 'Billy' Temple, who went on to become Archbishop of York, and at Balliol forged a friendship with William Beveridge, a Liberal, who wrote the most famous social report of the twentieth century. He refused to pay for the conversion of his second-class Oxford BA to an MA (a practice which still continues, although few refuse it), on the grounds that such things should be earned, not bought and sold. He spent his youth working at Toynbee Hall in the East End of London, and as a tutor for the Workers' Education Association (WEA), travelling to Rochdale every week to give lectures to working men.
Tawney was a Christian who became a socialist. He hated the term 'Christian Socialist'. His socialism developed from his experience as a social campaigner in the East End and tutor at the WEA, meeting working-class people for the first time. He consciously rejected charitable works in favour of social reform, and empowering working people through education. He joined the Independent Labour Party (ILP) and the Fabian Society. He stood as a Labour candidate in several elections, but was unsuccessful. In 1935, he was offered a safe seat but declined. Later, he turned down a peerage from Ramsay MacDonald, who he distrusted (rightly as it turned out).
Tawney's great contribution to socialism in Britain was to develop an ethical, compassionate, democratic version, not as some weaker, more conformist, variant of Marxism, but as an indignant, robust, egalitarian and above all distinctive socialism rooted in values. It was a distinctively British socialism, forged in the slums, pubs and factories of the East End and Lancashire, tested through the practical enquiry of working men and close inspection by the Webbs, and anchored in Christian morality and radical Liberalism. It is a credit to the universal appeal and moral clarity of his writing that Tawney can be claimed by socialists from the left to the right of the Labour Party, and all points in between. Tony Benn argued in 1988:
"For some years Tawney has been quoted extensively by the right wing of the Labour Party who have tried to make him appear as the father of their own school of revisionist thought."
And he proceeds to quote approvingly Tawney's views on class struggle, social ownership and what Benn calls 'socialism in place of the weak and woolly liberalism which has so deeply penetrated Labour politics during the last thirty years'.
When some Labour MPs deserted the party onto whose shoulders they had been lifted to create the Social Democratic Party (SDP) in 1980, they took the name of Tawney with them, as the name of the new think-tank to rival the Fabian Society. The Tawney Society, like the SDP, is now long dead; the Fabians are in rude health.
He wrote academic books on subjects from the link between religion and capitalism to economics in China, but his reputation as a writer rests on two main works, The Acquisitive Society (1920) and Equality (1931). The first set out his rejection of the need inherent in capitalism to accumulate wealth, and the values of competition and avarice that the economic system bred. He developed the idea of 'function', establishing that no-one should be rewarded without making any tangible contribution. In 1919 Tawney had served on the Sankey Commission on the future of the mining industry and argued against the idea that mine owners should be paid for owning land under which was coal. He extended this principle to the rest of the idle classes.
Equality (1931) is the classic socialist exposition of the need for a fairer, more egalitarian society. Tawney's foundation was the Christian ideal of equal worth of each human being. Reflecting his own experience of attempting to liberate the working class, rather than simply ameliorate the worst of poverty, Equality argues for a more equal society based on an equitable distribution of assets, wealth and power (the latter firmly linked to the former), so that each person can be self-fulfilled and develop their own attributes and talents. As evidenced by his lifelong commitment to the WEA, Tawney saw education as the great liberator. Greater equality would lead to what Tawney calls a 'common culture' and a state of fellowship between human beings. He dedicated the book to the Webbs, but differed from their faith in mechanisms, structures and cold hard facts to deliver socialism. Nor did he wholeheartedly sign up to the guild socialist agenda of GDH Cole, although he believed in the diffusion of power through society. He wanted cities such as Leeds, Manchester and Birmingham to become 'little republics'. Tawney saw greater equality, not as a leveller, but as the route to new heights of human achievement and attainment:
"The socialist society . . . is a community of responsible men and women working without fear in comradeship for common ends, all of whom can grow to their full stature, develop to their outmost limit the varying capacities with which nature has endowed them."
He taught at the London School of Economics (LSE), which had been founded by the Fabians, and at Oxford. His pupils included Hugh Gaitskell and Evan Durbin, who he outlived by fourteen years. Born in India, with an Empress on the throne, he died in Bloomsbury, a few weeks before the Beatles had their first hit single. Gaitskell, only months before his own premature death, spoke at the funeral. He said,
"I think he was the best man I have ever known."
Next week: GDH Cole
'Labour's Revival' is on sale now.
More from LabourList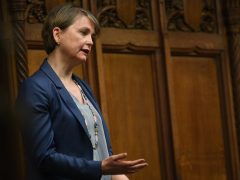 News
Yvette Cooper has declared that the government's announcement of plans to house asylum seekers in military sites as…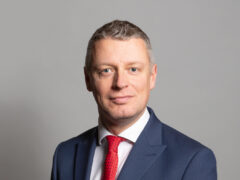 Comment
Labour is the party of housing. A decent, affordable home for all runs in our DNA. We know…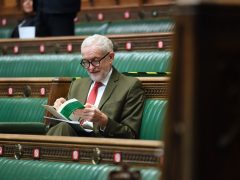 Daily email
The national executive committee yesterday voted to block Jeremy Corbyn from standing as a Labour candidate in the next general…