Ministers intended the police commissioner elections to throw up interesting independent figures, free from party affiliation or baggage. These people were supposed to emerge from the ranks of business leaders, charity workers, former police officers and other areas of public life. I imagine ministers are somewhat disappointed by the crop of applicants as they stand. They certainly thought they'd seen the last of John Prescott.
The idea that 'independents' are the answer to Britain's political malaise has always struck me as odd. I am a party man, no doubt about that. I want the reds to win and the blues to lose. But the value of the political party as a device far outweighs any purely tribal loyalty. It serves as a platform for the individual, it seeks out future leaders. It aggregates disparate views under broad ideological banners. It makes sense of democratic assemblies and parliaments by allowing groups to form, with manifestoes and whips.
In Iolanthe, Private Willis, the sentry guarding parliament, provides the best argument for political parties. Once he has got over his astonishment that nature doth contrive that every boy and girl born alive is either a little Liberal, or else a little Conservative, he makes the case for the party system. The alternative to the party whips is the chaos of everyone voting how they like. Our Victorian guardsman has a point. A parliament of 'independents' would be impossible to organise. Grouplets would emerge around common interests, form common platforms, give themselves names, and within ten minutes would be back to parties. It'd be like one of those sea sponges which always reconstitutes itself, even if you put it through a blender.
'Independents' speak to the British yearning for the gifted amateur. It is the ideal of Harold Abrahams at the 1924 Olympics, or Captain Scott at the Antarctic. We like the idea that people can just pitch up with a bit of pluck and a dose of common sense, and make a decent show of things. The reality is that public administration and the art of politics is quite difficult. Most amateurs, no matter how gifted, would last about a week as a junior minister or leader of the council. If I had a heart bypass, or my car serviced, or ordered a lobster soufflé in a restaurant , I'd prefer to think the person doing it had more than a 'can do' attitude. I'd like to see some experience and qualifications. I don't consider it unreasonable to expect the same from politicians seeking my vote.
Independents are emerging in the police elections. There's a guy in Sussex, another in Essex. A recent poll suggested 85 per cent of the public wanted an independent rather than a politician. This reflects the very low standing of politicians. But surely the act of seeking office, constructing a manifesto, canvassing for support, and going after votes in an election make anyone doing it a politician. The only difference is that we don't know much about their values and views, whereas you can usually guess from a party candidate. My Conservative rival in Sussex is banging on about gypsies in his literature, which tells you all you need to know about his social attitudes to most things. Cameroon he ain't.
The Labour Party discussed whether to stand candidates or support 'independents'. A heroic intervention at the Org Sub by Luke Akehurst and Dennis Skinner ensured that, despite our opposition to the Tories' bill, we would stand Labour candidates. The Lib Dems have gone down the route of backing independents rather than standing candidates themselves. That's a decision I am sure they will regret.
Independents seldom get very far. Martin Bell gave new meaning to the word pompous. Dr Richard Taylor failed to save the Kidderminster Hospital; now they've got a Conservative MP who votes to undermine the whole NHS. Independents elected to councils as 'rate payers' or 'residents' association' usually line up with one party or another. So we shouldn't be too surprised, or too disappointed, if politicians are attracted to a political position. I see from the Newcastle Journal that Vera Baird in Northumberland has put the feelers out, joining Prescott, Tony Lloyd, Alun Michael and other Labour figures who are seeking the nomination in their areas. Good, I say. These are big posts, and need big figures to fill them.
Paul Richards is currently seeking the Labour nomination for police commissioner in Sussex
More from LabourList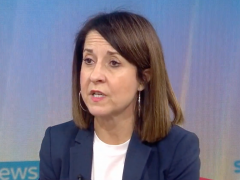 Daily email
Workers vs shirkers, drivers vs eco-zealots Fresh from dusting off their spades to dig out battle lines over…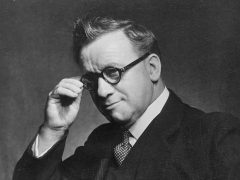 Comment
Imagine waiting for a bus at Marble Arch on a hot summer evening in London in 1921. There…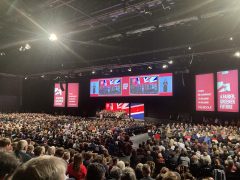 Columnist
The Labour Party's annual conference is the one of the biggest political events in Europe. It is Labour's…