The Labour Party has always been at its best when it is challenging received wisdom. When the Second World War had bankrupted us, Attlee and Bevan found the time to build a 'New Jerusalem'. When the Labour Party found itself criticised for being wedded to the industries of the past, Wilson pledged 'the white heat of technological revolution'. When Thatcher's disciples dictated that a strong public sector was the biggest obstacle to growth, Blair and Brown carved a third way that showed they were inseparable
One Nation Labour should aim to scale the same heights, leaving behind the dogmas of politics before the Crash. The biggest of those is the idea that deregulation is the answer to every problem – and an answer that has no social consequences. It is ever-present in the Treasury papers that float around Whitehall. So axiomatic has it become that our anaemic economic recovery has not prompted a reappraisal if the fiscal policy that is weighing down on growth, but rather more breathless requests to 'unshackle our economy' from the 'burdens' of regulation and red tape.
Britain is, in fact, 7th in the world for ease of doing business – ranking above 181 countries in the World Bank's annual rankings. But no matter. The deregulatory call-to-arms has been met with unbridled enthusiasm from economic liberals that pepper the Tory benches in Parliament. Calls were made to temporarily lower or suspend the minimum wage – from those, it should be noted, who opposed its introduction. Lord Beecroft's government-commissioned report proposed the abolition of unfair dismissal claims entirely whilst Steve Hilton was said to have explored the scrapping of maternity leave altogether.
Worryingly, the latest permutation of these ideas looks likely to make it to the statute books. Today, the government is re-announcing their pledge to extend the right to flexible work to all employees despite the fact George Osborne and the Treasury are plotting to do the exact opposite. The government's 'employee-owner' initiative will see workers exchange their flexible work rights in exchange for a tax break on share ownership (which are meaningless to most employees). But not only will there be no 'right to request' – you could be sacked simply for asking.
In opposition David Cameron promised to make Britain 'the most family friendly country in the world'. In government the Treasury has taken over, with social life and the vision of warm human relationships prized by the 'Big Society' disappearing from view. One Nation Labour must not follow them. Families do not exist in a vacuum. We already work the longest hours in Europe and more than five million Britons exist on wages that are 'insufficient to provide a minimum quality of life'. Access to flexible work is many parents' escape hatch from the cruellest of choices – work long enough to be able to provide for your children or have enough time to care for them. These rights are not for sale.
One Nation Labour has to articulate that the family, far from placing the brakes on our ailing economy, is actually the bedrock on which it can be rebuilt. The family home is where our character and values are formed. It is there that we first learn to speak to others, to feel compassion and forge our first relationships. Get this wrong and we are more likely to drift towards crime, depression and dependency. Get this right and we are on track to lead healthy, successful and productive lives.
Opposing this wrong-headed move points the way for One Nation Labour – making the connection between working and family life, bringing together trade unions and family campaigners, speaking not just about macroeconomics but also to everyday issues that people feel a connection to. The Tories modernisation project has ground to a halt, overtaken by an unreconstructed economism. The opportunity is ours to seize.
David Lammy is the Labour MP for Tottenham
This piece forms part of Jon Cruddas's Guest Edit of LabourList
More from LabourList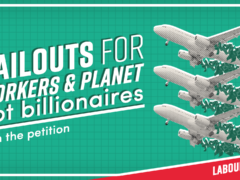 News
Hundreds of Labour activists have signed a petition demanding "bailouts for workers and planet, not billionaires" in a…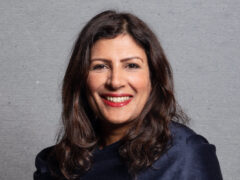 Comment
It is a privilege to have been appointed to the role of Shadow International Development Secretary and to…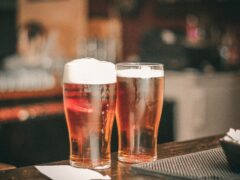 Comment
There is a well-spun political myth that the Conservatives are the party for business. As a small business…