"See up there, the Dome of the Rock shrine and the Al Aqsa mosque, they won't be there in 12 months' time… after successful Israeli elections we'll raze them to the ground."
Four years on and I'm back in Palestine's West Bank to see what's changed and these are the comments of an Israeli passer-by in Jerusalem's old city, said to me and Labour colleagues. It doesn't bode well. It's our second night there and random Israelis are making unsolicited incendiary comments to visitors to the holy land.
"Gas the Arabs" graffiti, expansion of Israeli settlements on Palestinian land, increased Israeli settler violence towards Palestinians, both confirmed by UN agencies; and a whole raft of restrictions placed on Palestinians by the Israeli state which make their lives a misery – all suggest things had clearly got worse.
Faced with this horrific injustice I took some solace from the fact that Labour has supported recognition of the Palestinians at the UN in stark contrast to the Liberal-Tory Coalition who actively opposed it. If One Nation Labour is about anything it's about being on the side of fairness and justice, it's about promoting equality and fighting discrimination. In terms of this conflict, it has to be about helping bridge the gap between a non-existent peace process and a Palestinian Authority which must be finding it increasingly difficult to keep the peace.
Having taken the lead in UK politics in supporting Palestinian recognition, one of the next steps is for Labour to bolster relations with Fatah, its sister party in Palestine.
Fatah run Palestine's West Bank in exceptionally difficult circumstances while it's occupied by the Israelis. And they are responsible for the international community's overwhelming support for Palestine at the UN's General Assembly. They are a secular party of peace, pursuing non-violence and continually pressing for a two state solution, whilst Israel gives the impression it has moved beyond that solution.
Labour can do so much to support Fatah, just as Germany's Social Democratic Party has. We could strengthen links by holding regular meetings between senior representatives so that we're more familiar with what their priorities are. We can provide training and intern programmes which support younger and female Fatah activists so that we're helping renew their base. We can assist with capacity building in administration and local governance. And we can have more exchanges so that Labour activists are aware of the Palestine-Israeli situation and Palestinians understand the context within which the Labour Party operates.
Ed Miliband and Douglas Alexander have made an excellent start on preparing Labour to play a more positive role in the Middle East. They have been in tune with the international community in supporting Palestinian recognition. And they have played their part in signaling to Israel that its behaviour is not acceptable and should not be tolerated.
The next step Labour can take is to forge stronger links with Fatah and re-establish Labour's credentials in the Middle East. Our leadership has started the process of redressing the in-balance that has existed for too long, but we have to do more than just hold a candle for peace. We must support Fatah as the best chance for a peaceful solution. The alternative in Hamas does not bear thinking about.
Simon Danczuk is Rochdale's MP and chair of Labour Friends of Palestine and the Middle East. He was in Palestine with CAABU during December
More from LabourList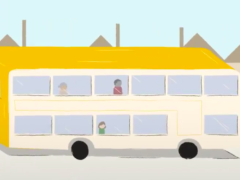 News
Labour has unveiled a new plan to set up a £1.3bn 'bus transformation fund' that will reverse Tory…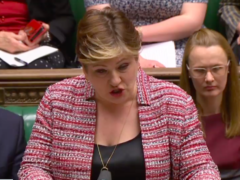 News
Theresa May's de facto deputy David Lidington went up against Labour's Emily Thornberry this afternoon, in the first…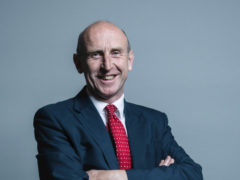 Daily email
The Change UK/The Independent Group/TIG/#Change/The Remain Alliance launch ahead of the European elections dominated news and the politico…