Today at City Hall we will present Labour's alternative budget for London to the Mayor. Boris's record as Mayor is pathetic, he has failed to deliver any meaningful projects and has overseen cuts to London's frontline emergency services. He talks a good game and is adept at making speeches laying the blame for London's problems at David Cameron's door, but he has singularly failed to use the powers and resources at his command to improve life for ordinary Londoners. Our budget amendment has three key aims: protect frontline police and fire services, ease the cost of living crisis, and help young Londoners back to work.
Our key proposals are straightforward, fully costed and could be implemented by the Mayor. 
A Jobs Guarantee for all 16-24 year olds who have been out of work for 1 year or more
Cut transport fares by 1% so they are in line with inflation
Re-allocate business rates to protect frontline police and fire services
Freeze the Mayor's share of the Council Tax
Set up a London-wide lettings agency
As the economy stumbles and splutters towards a triple-dip recession the Mayor needs to help the economy and help ordinary Londoners. Cutting fares by 1% will put £34m into Londoners' pockets and the Jobs Guarantee will put 7,500 long-term unemployed young Londoners back to work. Reallocating business rates will help protect frontline police and fire services to help keep London safe and secure.
Boris may shrug his shoulders and say he is doing all he can, but he is signed up to the government's reckless economic plans. All he has done is said the 'rhetoric should be toned down', but that cuts and austerity should continue. At a time when ordinary Londoners are struggling and the economy is flat-lining he must do more, there is an alternative.
Boris has cut his share of the council tax by 7 pence a week per household, but at the same time has whacked up fares above inflation for the fifth year running. He must be stupid to think Londoners won't notice this wheeze.
We have a simple message for Boris, you are the Mayor of London, a great city of over 8million people with drive and determination. Instead of pining after another job you should be standing up for Londoners and helping them during these difficult times.
John Biggs is the Labour London Assembly Member for City & East London, covering City of London, Newham, Barking & Dagenham and Tower Hamlets.
More from LabourList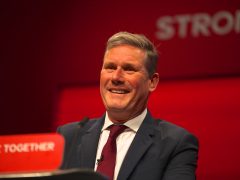 Daily email
Since becoming Labour leader, Keir Starmer has made consistent efforts to show that he is not Jeremy Corbyn…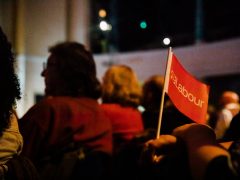 News
New guidance issued by Labour for selecting parliamentary candidates ahead of the next general election is set to…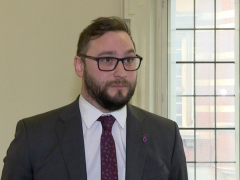 News
Christian Wakeford today defected from the Conservatives to the Labour Party. Some have wondered whether his politics fit…