This week Labour published a report on falling living standards under the Coalition. The report shows that working people will, on average, have lost £6,660 pounds in real terms since 2010 by the time of the 2015 general election. The report also highlights significant declines in living standards region by region in the UK, including a 7.8% fall in inflation-adjusted earnings in the South West where I am PPC for North East Somerset.
By focusing on living standards, Labour has made a good start in framing the debate ahead of the general election.
This week has also seen a debate over zero hours contracts, with a report from the Chartered Institute for Personnel and Development (CIPD) showing that up to one million workers in the UK are on zero hours contracts. For some employees, zero hours contracts may offer desired flexibility, but in many other cases they are a means of exploiting workers by keeping them at the employer's beck and call without paying them a decent wage. My own opponent in North East Somerset, Tory MP Jacob Rees-Mogg, has come out strongly in favour of zero hours contracts, attacking "Lefties" who have the temerity to question these arrangements.
In his defence of zero hours contracts, Rees-Mogg has admitted a disturbing and naive world view on employment rights. He says, "The model of the flint-faced Victorian employer grinding the poor was never particularly accurate but today such an image is even more false". Rees-Mogg is a historian but he must have skipped the lessons at Eton and Oxford on working conditions for the poor in Victorian times. Workers at the bottom end of the pay scale were exploited in ways that we find difficult to comprehend today. For example, in North East Somerset children as young as seven and eight years old were forced to work in coal mines, and between 1774 and 1908 over a hundred children perished in local pits. If that doesn't confirm the reality of the "flint-faced Victorian employer grinding the poor" to Jacob Rees-Mogg then I don't know what will. It took reform of employment law to put an end to abusive practices like this.
And today, unscrupulous employers will exploit employees if given the chance. That is not by any means to say that all employers will do this, but to deny the fact that some employers will exploit employees is to ignore reality. As I pointed out on LabourList last week, employment laws in the United States are weighted too much in favour of employers, and as a result employers like the retail giant Walmart are able to employ thousands of workers on very low wages that do not allow for a decent standard of living. And indeed, Walmart is using hiring arrangements akin to zero hours contracts to get out of providing decent healthcare benefits. To put it another way, excessive deregulation of employment law has harmed living standards for workers at the largest private US employer, and will likewise harm living standards for UK employees, especially those on lower incomes.
Labour should be proud of our accomplishments in government in this area, such as introduction of a statutory minimum wage, increased guaranteed holiday entitlement and stronger anti-discrimination protections. These are concrete achievements which demonstrate how people are better off with Labour. And Labour is right to frame the debate ahead of the general election in terms of living standards. Part of Labour's case should be that the Coalition's assault on workers' rights will contribute to the erosion in living standards that has been taking place since 2010.
Todd Foreman is Labour's Prospective Parliamentary Candidate for North East Somerset
More from LabourList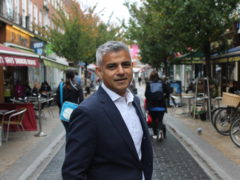 News
Labour incumbent Sadiq Khan has been re-elected in the London mayoral contest that turned out to be significantly…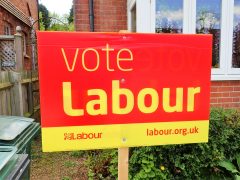 News
The Conservatives have made gains in the North of England in the May 6th elections but suffered defeats…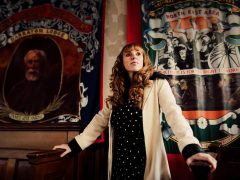 News
Deputy leader Angela Rayner has been sacked as Labour Party chair and national campaign coordinator in a bold move by…