"Nobody knows anything." This was screenwriter William Goldman's considered view on the collective wisdom of entertainment industry executives. But I sometimes think the phrase offers a useful guide to the collected punditry of Westminster watchers too. Sure, we get loud assertions, apparently confident predictions, and unequivocal statements. Authoritative briefings are given, and such briefings are dutifully reported. But the truth is: everyone is guessing. We cannot be certain about the outcome of the next general election. Nobody knows anything.
Focus groups and voting intention polls, however conducted, provide us with a lot of data, but with the best will in the world they are only a partial guide. Yet each margin of error movement in individual polls can cause dramatic over-reaction and wildly inaccurate reporting. The trend is your friend, they say. And trends surely tell us something useful, for now. But they do not really predict an electoral outcome. We cling on to poll numbers because it's what we have, a bit like the person searching for their car keys under a streetlamp. "Is that where you dropped them?" comes the question. "No," replies the keyless one, "but at least there's some light over here."
This far out from the general election, with two budgets, an autumn statement, a Scottish referendum and local and European elections to get through, it is a brave (in the "Yes, Minister" sense) person who says they know what is about to happen. The unknown unknowns include: the performance of UKIP between now and the general election (and what happens to those who currently say they'll vote for them), the health of the economy, the ongoing cost of living crisis, the emergence of the Labour "offer", the disentanglement of the coalition partners, "events", the TV debates (if they happen), the four to five weeks of the campaign proper, and the effectiveness of parties on the ground in getting their vote out.
Nor can precedent or recent history really help us. We have not had a coalition government like this one, or four party politics, for a very long time, and perhaps never before in this form. It is, in case you needed reminding, 2014, not 1970, 1983, 1992, 1997, 2005 or 2010. But this does not stop people telling you that we are about to relive the general election from one of these years in perfect detail. And if only party leader X or Y did today what party leader Z did 30 years ago, victory would be guaranteed. But times, contexts and voters change. This time will be different, in its own way.
So what do we know for sure? That the date of the general election has been set for May 7, 2015, which is now 15 and a half months away. (Even this apparently certain deadline could possibly change in the event of a sudden and violent collapse of the coalition.) And we are in for a long haul, with spin, lies, distortion, exaggeration and the occasional moment of truth.
In 2014 we will also mark the passing of 100 years since the start of World War One. The next year and a bit of constant campaigning with, we are told, a weekly Tory scare story on benefits or immigration to look forward to, puts me in mind of that World War One song "It's a long way to Tipperary". It will be hard and potentially tedious pounding til May next year. There's a long way to go.
More from LabourList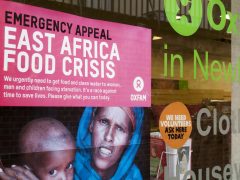 Comment
Someone in East Africa dies of hunger every 48 seconds. This is the result of the imperfect storm…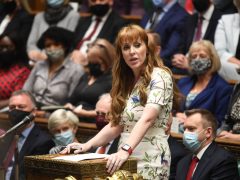 News
Angela Rayner has accused Boris Johnson of "watering down the rules to save his own skin" after the…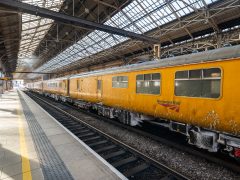 Comment
Network Rail, the company that owns and maintains Britain's railway infrastructure, has recently announced plans to cut over…