Thanks to Mike Wright, John Armitt, Maggie Philbin and Andrew Adonis for their inspiring presentations.
I was with Andrew this Tuesday, in Leeds visiting the Airedale air-conditioning company.
Only a few months ago, their whole factory burned down.
But they're rebuilding.
And even as they remain in a temporary building, they remain a world leader in their field.
It is endeavour, initiative and resilience like that which shows us the way for Britain's future.
And it shows me the spirit of British business.
The resilience you have shown in the last few years, in keeping on producing the wealth our country needs has been a true sign of your strength even in tough times.
There is no way for our country to succeed without you – businesses big and small -succeeding.
So today I want to talk to you about how we can build on that strength.
And build the better country that we all want to see.
We meet here at a time of profound doubt about the established institutions of our country.
Five years on from the expenses crisis, politics is still facing massive problems of trust.
So many people doubt whether any politician can address the country's problems.
And many of you have told me, we also meet at a time when you are worried about the atmosphere in the country when it comes to business.
You feel there is an insufficient appreciation for what business does for Britain.
And I know some of you believe that sometimes politicians contribute to the problems of trust, rather than solving them.
And it is right that politicians celebrate the work of our great business.
But I also know from our conversations that you don't lay the blame solely at the door of politicians.
Because as people like John Cridland and Mark Carney have said recently, seven years on from the banking crisis, there are profound issues that the country is grappling with.
And that is my argument today.
There is something deep which explains the loss of trust facing so many of our institutions.
Established institutions are held responsible for the condition of our country.
And we currently face a generational challenge unlike the normal challenges we face.
It goes far beyond any one business or one industry.
One party, one Government or one election.
And in fact it is a challenge that all countries around the world are struggling with.
My shorthand for it is the cost-of-living crisis.
But it is about much more than the pound in people's pocket.
You see it in your own workforces.
And the lives of your customers.
It is about the nature of work and whether people can make ends meet.
It is about the security and insecurity people feel.
It is about the prospects for the next generation and whether they will do better than their parents.
So many people feel that their children won't.
These deep challenges come from long-standing problems in our economy which have existed for decades but have not been tackled.
The financial crisis represented the moment when the tide went out and those problems were exposed.
So the causes of the discontent we see now began before the recession.
And solutions won't come from recovery alone.
The challenge we face is to tackle these long-standing, deep-seated problems.
That is the central mission I see for the Government I want to lead in ten months' time.
So we can build a prosperity, in which all can share fairly, right across Britain.
To create the high paying, high skilled jobs that are central to improving the condition of Britain.
But the only way we can realise this mission is through your success.
The great, dynamic businesses of our country.
Creating the jobs and making the profits.
Competing, as David Sainsbury said, in the race to the top for high wages and high skills, not a race to the bottom.
Addressing the long-standing productivity and competitiveness challenges facing our country.
So we can pay our way in the world.
And my argument too is we will succeed in this race not by carrying on as we are.
Or with big spending by Government.
But with big reform.
Reform of the way Government works.
And reform of the way markets work too.
It is the way people will succeed.
It is the way business will succeed.
It is the way Britain succeeds.
We have fashioned this agenda for reform based on the work we have done over four years and based on the dialogue we have had with many of you.
And today I want to focus on five central challenges that these reforms must address if we are to win that race to the top.
And restore that trust in our institutions.
Creating a skilled workforce, of all not just some.
Creating an industrial policy for the country which can create the conditions for good, private-sector jobs in every region of Britain.
Supporting a culture of long-termism in Government and business.
Reforming markets so that they work in the public interest.
And ensuring we do not turn inwards but remain an outward-looking country.
The first challenge begins from the central insight that in the 21st century a country's biggest assets are its people.
So many businesses that I have met over the last four years have told me that their central problem is that they can't get the people they need.
For decades Britain has fallen for the idea that we can succeed with just some of the people of this country having the right skills.
We've known for a long time that we lag between countries like Germany when it comes to what are called middle-level skills.
That is why the first big reform we need is of the institutions of our country so that we give proper qualifications and careers to the 50 per cent of young people who don't go on to academic degrees at university.
We need good qualifications for 100 per cent of our young people.
This work has come out of the report of Chris Husbands of the Institute of Education working with business leaders from all over Britain.
We will establish a gold standard qualification for vocational skills so that at age 14 or earlier young people know what they can aspire to in both vocational and academic routes.
We will insist all young people do English and Maths up to age 18.
We will reform our welfare state so that it doesn't say to our young people without qualifications that the right thing to do is sign on for benefits, but instead is to sign up for training.
And we will give employers a leading role for the first time in how money for training is spent.
Giving businesses across each sector the power and responsibility to drive up the number and quality of apprenticeships.
And giving a new role to Local Enterprise Partnerships to make sure the skills being taught locally are what they need.
If you want to know the educational priority of my Government it will be this: every young person deserves a route to good qualifications and a career not just some.
It is right for them, it is right for business and it is right for our country.
And I will do everything I can as Prime Minister to end the culture that says the academic route is always best and vocational skills are second best.
The second challenge is to construct an industrial policy which enables us to support our leading sectors and help you to create high-quality private-sector jobs in every part of Britain.
Central government must do its bit.
With, for example, a stable and secure innovation and science budget to drive investment into the new technological, social and scientific challenges of the future.
This is one of the ways we will win that race to the top.
But again, there is a decades-long problem that no party has yet solved: the centralisation of power and the unbalanced nature of wealth creation across our country.
We know what makes for successful cities and regions.
From Seattle to Singapore, from Stuttgart to Shanghai we see it:
A good infrastructure.
Decent educational institutions.
A clear mission for the city which looks to the future not just the past.
But to make that happen in Britain's cities we need to do something else.
Resolve the question of power and where it lies.
So many businesses have told me that whether it is transport, or skills, or economic development decisions are currently taken a long way away from the people who really know what is needed.
That's why I endorse Lord Adonis' plan, which includes the proposal that we devolve £30 billion worth of funding over a parliament.
With business at the heart of decisions that are made.
The culture of the next Labour Government will be based on the understanding that we cannot simply solve problems by pulling levers in Whitehall.
And as Prime Minister I will champion the idea of devolution of power, championing local businesses and people coming together to create private sector wealth and jobs in every part of Britain.
The third challenge we face to help create those high skill, high wage jobs of the future is to remove the obstacles to the long-term culture you need to plan ahead.
We have a decades-long problem in this country of short-termism.
Short-term decision-making by Government.
And pressures on business to take the short-term view too.
You need long-term commitment from Government.
On economic stability, which is why we will balance the books in the next Parliament, a surplus on the current budget and the national debt falling.
It is why Ed Balls also set out earlier this week that we will maintain a competitive tax system.
Including the most competitive corporation tax rate in the G7.
I know also one of the most frustrating things for you is when new Governments come in and simply overturn what the previous Government has done.
I hope you will take it from our commitment to reform Local Enterprise Partnerships not go back to the past that we will not take this approach.
And in the interests of long-termism, we also need a new approach to infrastructure.
Today I am accepting the recommendation of Sir John Armitt that we establish an independent National Infrastructure Commission to identify the UK's long-term infrastructure needs, from flood defences to transport, and hold Government to account for meeting them.
And I am calling on the other political parties to join us in accepting his recommendation.
Because agreement is vital to delivering the long-term infrastructure we need.
But it doesn't stop there.
I want us to break down all of the barriers you face to long term wealth creation.
And I am very grateful to Sir George Cox, formerly of the Institute of Directors, for the work he has done to help us in this work.
On the basis of his recommendations, we will abolish the quarterly reporting requirement that discourages you from taking the long view.
And we will change the rules on takeovers in our country as well.
We can't cut ourselves off from the rest of the world on foreign investment.
Nor should we seek to.
Tata's takeover of Jaguar Land Rover is just one example of what can be achieved.
But the recent bid from Pfizer for AstraZeneca shows us the need for change.
It was the biggest takeover bid in British history.
Leading voices from British science warned about the long-term effects on our science base.
And what was needed was a proper test of our national economic interest.
But it didn't happen.
The future of our strategic science base is too important not to have such a mechanism in place.
And we will consult on what that test should look like.
This is part of a new commitment to the culture of long-termism that I would champion as Prime Minister.
The fourth challenge is to ensure that no barrier stands in the way of successful companies with new ideas.
Dynamic entrepreneurship is key to our future success.
Competitive markets encourage that dynamism in our economy in a way that is vital.
And it is the responsibility of Government to set the rules of the market to enable that competition to thrive so that businesses can create the profits and wealth we need.
You know that we have long-standing problems of some markets that have not worked as they should.
And I am determined to put that right.
We want a healthy, competitive financial services industry.
Because it is vital to the health of all of our businesses.
I welcome the openness to change that we see from leading figures in British banking.
But I do believe there is further to go.
Over the last four years, so many business people have told me the banking system can do more to support them.
That's why we are determined to reform our banking system.
With more competition on the high street.
A British Investment Bank.
Regional banks serving small businesses in each region.
And we will also reform other markets when we need to as well.
Including energy.
We need successful energy companies that will invest in the future of the country.
And at the same time we need to get the fairest deal for the consumer.
There's been an understandable focus on the immediate action we have proposed for a temporary price freeze.
But as important are the series of long-term reforms in our Energy Green Paper, on which the industry is currently engaging with us.
These are designed to make the market work in its properly competitive way.
So the next Labour Government will be pro-competition.
Reforming markets that don't work, not defending them.
To the benefit of the dynamic businesses our country needs.
And I would be a Prime Minister who champions the rights of the consumer and the rights of businesses to succeed and make profits in a competitive market at the same time.
The fifth challenge we face is to understand that will never win as a country unless we remain an outward looking, open economy.
And make that vision work for all and not just for some.
That means a Government that fights for businesses, large and small, as they look to secure new export markets.
It means standing up for the principle of openness and the benefits of trade, including getting a successful outcome in the EU-US trade talks.
And it also means keeping Britain in the European Union.
So many business people are worried about the drift of our country towards exit from the EU.
I understand your worry.
Let me be clear: I am absolutely convinced that our future lies in the EU.
For jobs.
To tackle big strategic questions from climate change to crime and terrorism.
And because I care about the outward looking character of Britain.
I have no truck with those who say we should cut ourselves off from the rest of the world.
There should be an in/out referendum if there is a further transfer of powers from Britain to the EU.
But I am not going to follow others in saying that we should commit to spending the next three years focusing on an EU referendum in 2017.
When we have so many other things to sort out in this country.
And we need businesses to invest here.
It is not the priority for the country.
Instead we must act now to reform the European Union to make it work for Britain.
That means working with our allies to reform the things that aren't right.
The budget.
Rules on immigration and benefits.
And giving more powers to national parliaments.
And it means building alliances in Europe, not burning them.
But winning the case for openness is also crucially about showing that we can combine an outward looking Britain with a fair Britain.
I believe immigration benefits our country, as business knows.
And we should welcome high skill immigration where it can help our country.
But we must also show that immigration does not mean a race to the bottom in wages and conditions.
That means enforcement of basic standards at the place of work, including the minimum wage.
And doing all we can to boost people's sense of security at work.
Indefinite zero hours contracts, permanently low wages, bad working conditions, as so many of you tell me, are bad for workers and bad for business.
Tackling these things is how we win a race to the top not a race to the bottom.
And a confident, secure working population is vital for an outward looking Britain.
So the Government I want to lead will champion openness to the world.
Because it is in our history.
It is the way we have always succeeded.
And will succeed in the future.
A skilled workforce.
Reforming Government so we will devolve power.
A culture of long-termism.
Reforming competitive markets.
Standing for an outward looking Britain.
Meeting these challenges are the essential building blocks for my mission for Britain: helping businesses like yours create profits in a dynamic economy with prosperity that is fairly shared.
Let me say this in conclusion:
I know we won't always agree on everything.
And I won't just tell you what you want to hear.
What I seek to offer is a clear mission for the country.
A One Nation mission which can tackle the big problems we face.
A mission we can share.
You are vital to this mission because of your entrepreneurship, inventiveness and ability to change people's lives through the power of your ideas and your businesses.
And I believe together we can realise this mission.
To bring prosperity to all parts of our country.
To repair the broken link between hard work and reward.
To earn back the trust of the people of Britain.
To build a better country and a stronger economy.
And I look forward to doing it together.
More from LabourList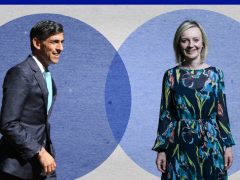 Comment
Rishi Sunak and Liz Truss have now gone head to head in six hustings with Tory members in…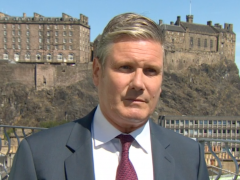 News
Keir Starmer has said that he will set out a "comprehensive set of proposals" to combat the cost-of-living…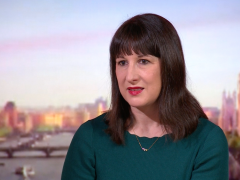 News
Rachel Reeves has urged the Tory leadership candidates to "stop playing to the gallery" and come up with…