Tory HQ have been accused of waging a "dirty tricks" campaign against Labour politicians, after it was revealed that Tory researchers posed as "students" to record Labour policy chief Jon Cruddas.
Last Sunday, a recording of a Compass meeting ended up on the front page of the Sunday Times, but yesterday a second recording emerged – in the Telegraph – that purported to be comments that Cruddas had made to the Fabian Summer conference. However, the comments taped were not those made in the meeting, they were made by Tories posing as Labour supporting "students" who approached Cruddas outside the conference venue. According to the Guardian:
"Labour is considering referring the transcript of the remarks to the Press Complaints Commission, and the former standards watchdog Sir Alistair Graham has accused the Tories of entrapment.
"That is really dirty tricks stuff – that is very nasty stuff," the former chairman of the committee on standards in public life said…. The Labour party was furious with the Tories because it believes their opponents…stepped over an unofficial mark to embark on subterfuge and entrapment."
Which Labour HQ didn't kick up a fuss over the Compass recording (in part because the party has recorded public meetings in the past), there is a feeling within the Labour leadership that the Tories have gone too far. A source said:
"There is a high degree of anger. We are looking at a complaint to the Press Complaints Commission. This goes beyond the bounds of acceptable behaviour. It shows the depths to which the Conservatives are sinking in their desperation."
Indeed, such behavior could breach section ten of the PCC code. Today saw comments from Andy Burnham "emerge" – except he gave them at a Progress conference last month (again, these comments are reported in the Telegraph).
It's a shame that MPs will have to watch carefully who they speak in front of – but it's clear that the Tory machine are not only following and recording Labour MPs, they have a stash of old, as yet unreleased recordings to fall back on…
More from LabourList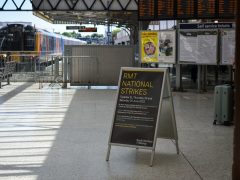 News
Labour metro mayors have argued that the cost-of-living crisis is "forcing" people into industrial disputes and that striking…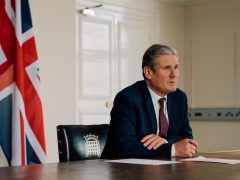 Comment
Below is the full text of the speech delivered by Labour leader Keir Starmer to the Centre for…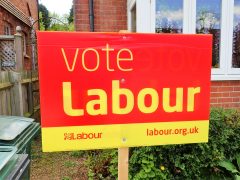 News
The process to select the next Labour parliamentary candidate for Exeter is underway. The constituency has been represented…