The first argument that needs to be cleared up about cutting benefits is that it saves money. As Class's latest election guide shows, the majority of the benefits bill goes on pensions, which remain relatively untouched by cuts. The difference cutting benefits makes to the economy is small, and that's before the amount wasted through the court system thanks to cuts in legal aid, the delayed roll-out of Universal Credit, failed Work Capability Assessments, and so on, are taken in to account. Cuts to social security must be ideological, because the only case for them that makes sense is an ideological one.
It's important to understand the enormous human cost of these cuts. The media's interest in portraying benefit claimants as feckless and lazy belies the fact that, for most people, social security is an absolute necessity at certain points in their lives. Some have disabilities that are simply too severe to be able to accommodate work, some are unable to find work, some have caring responsibilities and some need extra help in leading good, dignified lives. Social security should be an enabling mechanism that allows all people to lead decent lives. Those running it should begin with the presumption of willingness on behalf of those who use it, not fecklessness.
It would be disingenuous to argue that any of the current policies put forward by the parties would create a better social security system. Conservative policies actively demonise and punish those who need a decent social security the most; whilst Labour's fall short in many areas, and are far too wedded to a punitive element of social security – the result of decades of fear that Labour will be seen as 'soft' and a consequent reluctance to make the progressive case for social security. UKIP are determined to strip back the social security system even further than the Conservatives, and Liberal Democrats and Green policies seem poorly thought out and lacking in detail.
Nevertheless there are still differences between the main parties' policies that are significant enough to mean that your vote really matters. Labour's decision to abolish the Bedroom Tax alone will remove the threat of eviction for thousands of families. If there were no other differences between the two main parties on welfare – and there are – this single pledge is important enough to influence voting intentions in May.
And yet recognising there are differences between the parties does not mean settling for policies that need to be improved. To that end, voting in May should be seen as a stepping stone to a better social security system, rather than an end in itself. Progressives who are proud of the British welfare state established in 1945 and want a return to many of the original values, and who want to build a different system from that of recent years that puts compassion, quality of life and support at its heart; must continue putting pressure on the government long after the election has passed.
The current system is fundamentally flawed. Benefits are being cut for those who are most in need while those unable to work are being punished through sanctions and stigma, a stigma encouraged and enabled by the media and the Conservative Party. Yet at the same time the overall benefits bill is growing, with the government's failure to tackle low pay and insecure work a key contributory factor. But with intervention and political will, we can ensure a strong, fair and proud social security system and end the structural crisis within a generation.
There are alternatives and the choice in May is clear. We cannot allow the crisis in social security provision to turn into a disaster; we must create a state that both enables and protects people when they need it most. We need a social security system that prevents poverty, promotes equality, is universal and is society collectively providing security for all.
Ellie O'Hagan is the Media and Communications Officer at Class
More from LabourList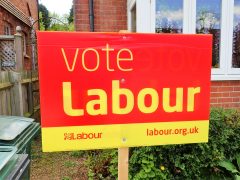 Comment
Rishi Sunak announcing a windfall tax on oil and gas firms this week is a clear vindication for…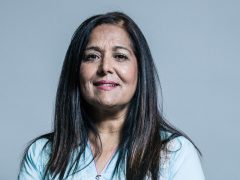 Comment
Boris Johnson's Conservative Party won a mandate to 'level up' the UK at the 2019 general election. The…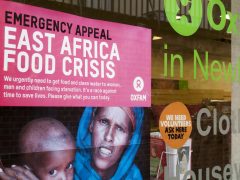 Comment
Someone in East Africa dies of hunger every 48 seconds. This is the result of the imperfect storm…