The General Election has delivered a devastating result for the Labour Party and the prospect of five bleak years ahead for our country.
On Thursday we asked people to choose between us and a government that has presided over a food bank epidemic, inflicted the Bedroom Tax on the most vulnerable, vandalised our National Health Service and failed in its core promise to balance our nation's books.
And yet David Cameron was not only re-elected on Thursday, but returned with an increased mandate from the British people. If that does not make us fundamentally question our future direction as a Labour Party, nothing will.
Now we should take our time to reflect, renew and reconnect.
I'm ready to serve in that rebuilding process as part of the Labour team. But I can't do that as Leader at this moment and I won't be putting my name forward in the coming leadership contest.
It's not the right time for my family. My eldest kids had a very tough time when they lost their mum and I don't want them to lose their dad. I need some space for them, my wife and our youngest child right now, and I wouldn't have it as Leader of the Opposition.
I don't believe we could have worked any harder for a Labour victory – and we owe a great debt to the thousands of people who campaigned valiantly on doorsteps across the country.
Nor do I think our defeat was down to the public discovering a sudden affection for the Conservative Party or what they stand for.
It was a judgment on our failure to move out of the comfort zone of critiquing the Tories and instead set out a positive alternative. The Labour Party has no divine right to expect the support of the British people. We have to earn it.
Our party now faces immense challenges.
In Scotland we have been all but wiped out. We were also rejected across large parts of England. Put London to one side and more people have walked on the moon than the number of Labour MPs elected across the South West, South East and East of England.
And while UKIP only retained one seat, they made a marked impression in our traditional heartlands. They cost us seats we needed to win, contributed to some excellent Labour MPs losing their seats, and they are not going away. We need to take them on.
To overcome these challenges we need to address some fundamentals holding us back.
First, we failed to tap into people's aspirations with a sufficiently optimistic vision for how Labour would improve their lives.
Important issues like education too often fell through the cracks in our messaging – even though it is the best engine of social mobility. We should be asking ourselves what more we could have said about giving every young person the best possible start in life.
Our pledge to re-introduce the cap on class sizes for 5, 6 and 7-year-olds for instance was and is a good policy. But it was the same policy that first appeared on a Labour pledge card 18 years ago.
We need to be a party open to fresh thinking and new ideas. And we need to follow through on the good ones.
Labour began this Parliament leading the debate about devolving power away from Westminster. It ended it having allowed George Osborne to steal our clothing with talk of a Northern Powerhouse. We must never go into an election again giving communities like Carlisle and Pudsey the impression that the Tories were more serious than us about spreading wealth and power across the country.
We should equally ask how we allowed ourselves to be perceived as not on the side of wealth creators. Never again can we allow ourselves to be painted as having a problem with people eager to work hard, get on and succeed. They should know that Labour will always be their champion.
Second, all our promises of change at this election were undermined by doubts about our economic competence.
Was the last Labour Government's investment in schools and hospitals responsible for the global financial crisis? No. And we should have been stronger in rebutting that false charge when it was first made. Our failure to do so left us hamstrung – even when the Tories abandoned fiscal responsibility in favour of unfunded and unbelievable promises.
Labour fought this election with a manifesto costed down to the last penny. We carried out our own zero-based reviews, scrutinising every line of government spending.
Were we this focused on looking after every pound before 2007? Clearly not. Would the last government have been in a stronger position to respond to the financial crisis if we had been? Of course. And we should say so. Only then will we be able to regain trust as safe custodians of taxpayers' money.
Thirdly, we need to revitalise our party and reconnect with the public.
In a rapidly changing world, party politics looks increasingly small and remote from most people's lives. Many understandably feel that our nation's problems have outgrown our politics.
Labour's membership is at its highest level for 15 years – but it is skewed towards particular parts of the country.
We have hundreds of strong and active local Labour parties – but if we are honest with ourselves we know others that have stagnated and failed to reach out to their communities.
We need to reassess everything we do as a Labour Party to help bridge that gap and properly involve people in how we do our politics. It won't be easy, but a party founded to give a voice to working people should not set its ambitions any lower.
Labour has always been at its best when we put our party at the service of the nation. We should be proud of our past. Britain is immeasurably a better place thanks to everything achieved by the last Labour Government – from the National Minimum Wage to Sure Start and equal gay rights.
And as we mark 70 years since VE Day this week, we are reminded of how a country shattered by conflict was rebuilt as a Greater Britain by Clement Attlee's reforming Labour Government.
Now the British people will need us to serve them again, and it falls to this Labour generation to answer. We must not let them down.
Dan Jarvis is the Labour MP for Barnsley Central
More from LabourList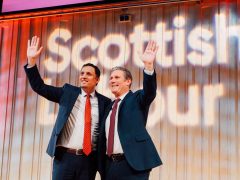 Daily email
Rutherglen: Will Labour win – and would it really signal Scottish revival? Starmer is hitting the campaign trail…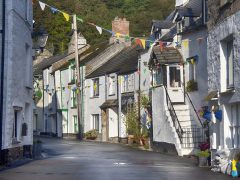 Comment
Labour has promised a 'Take Back Control Bill' in the first King's Speech. Aimed at England, it must…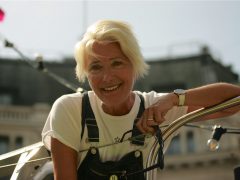 News
Almost 100 climate activists, experts and campaigners from around the world have written to Labour leader Keir Starmer,…