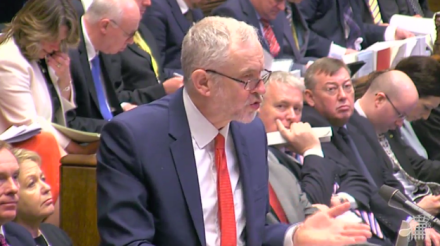 Jeremy Corbyn hated this Budget. Of course, leaders of the Opposition generally don't like Tory Budgets, but the anger was coursing through Corbyn as he delivered his response to the "bully" George Osborne.
That meant it was a good day for the Labour leader – and a bad day for Britain. Osborne's divisive 60 minute speech was missing many of the trademark traps he has previously set for his opponents but it left Corbyn clear to attack the past failures and new injustices being visited upon the British people by this ideologically-driven Chancellor.
Osborne's decision to take £590m next year from disability independence payments and use it to fund a £630m cut in capital gains tax represents a disaster for some of the poorest and most vulnerable people in society.
But there could be no doubt about how Corbyn would respond, condemning a "bully" Chancellor who is "robbing the disabled".
Yesterday was a test for Corbyn, but he got through it. For Osborne, the outcome is more uncertain. Distracted by the looming battle for the Tory leadership, and desperate to avoid adding fuel to the fire of the EU referendum, the Chancellor delivered a typical Tory Budget which will be loved by the right, hated by the left and greeted by a lukewarm reaction in the press.
Osborne announced yet more cuts to public spending, some £3.5bn by 2020 – and Corbyn attacked them as we knew he would.
For the Labour leader, making his first Budget response at the despatch box, there cannot have been many surprises. It seemed he was able to deliver most, if not all, of his prepared remarks – opposition party leaders are given no advance notice of the contents of the Budget – with a keen anger at Osborne's failure to meet his targets and his failing of the poor.
"The Chancellor has failed on the budget deficit, failed on debt, failed on investment, failed on productivity, failed on the trade deficit, failed on his own welfare cap and failed to tackle inequality in this country," Corbyn said.
"It's a Budget with unfairness at its very core paid for by those who can least afford it.
"He could not have made his priorities clearer. While over half a million people with disabilities are losing over £1bn in personal independence payments corporations are being handed billions in tax cuts to the wealthy."
Corbyn was right – and there is enough recent evidence to condemn the Chancellor, from the paltry £130m raised in back taxes from Google covering a decade, to his absence of any meaningful plan to protect the crisis in British steel jobs.
"This is a Chancellor for tax dodgers not tax payers a Chancellor for hedge fund managers, more than businesses", Corbyn raged.
The question, of course, is how much of this righteous indignation can be turned into votes come May.
Ed Miliband used similar lines of attack, delivering comparable diatribes about Osborne's support for hedge funds, which went down well in the Commons chamber but ultimately got him nowhere electorally.
If he stays in post then Corbyn will face many more set pieces like this and will have to lay out what Labour would do differently, and better, and how it would be paid for. But, for now, in the first year of another five-year stretch of Opposition, yesterday Corbyn could afford to simply attack and attack.
He also benefited from a couple of moments of good fortune, at least politically.
Osborne's one real surprise – the introduction of a sugar tax on soft drinks – is something Labour could easily support and will prove relatively uncontroversial on the left.
At the same time, Osborne had to admit to those failures on growth and the deficit, and they are worth repeating: growth revised down this year, next year and the one after, and borrowing forecasts revised up for 2016/17, 2017/18 and 2018/19.
They represent a painful fessing up for a Chancellor who has sought to make a virtue of his hair-shirt economics. But he had little choice if he was to preserve his politically-driven dream of achieving a £10.4bn surplus in 2020 and clear the way for a move into 10 Downing Street.
The result was a mixture of further cuts and statistical jiggery-pokery as he sought to cope with the "dangerous cocktail of risks" from the global economy and the vanishing of much of the £27bn windfall in the public finances of which he was boasting just four months ago.
For Osborne, delivering his eighth Budget, the past is starting to catch up with him.
For Corbyn, a newcomer to this type of set-piece event, the battle is only just beginning. Today felt like a typical Tory Budget and the Labour leader will go home satisfied that he was able to attack his opponent without coming under heavy fire from his own side. He hated the Budget – and so did his backbenchers. Unity, at least for now.
More from LabourList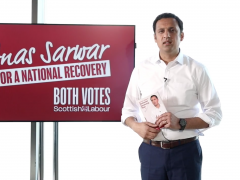 News
Scottish Labour leader Anas Sarwar has warned the 'Progressive Britain' conference today that his party's performance on May…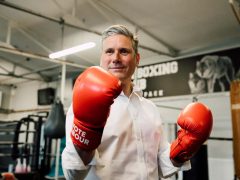 News
Keir Starmer has declared that Labour must "change our party to change Britain" and made the case that…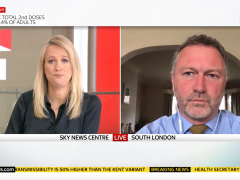 Video
Sophy Ridge on Sunday Shadow Communities and Local Government Secretary Steve Reed backed the easing of Covid restrictions…