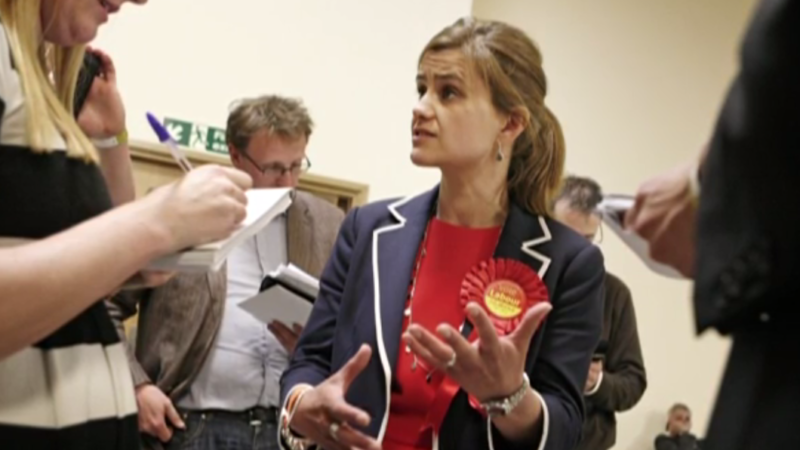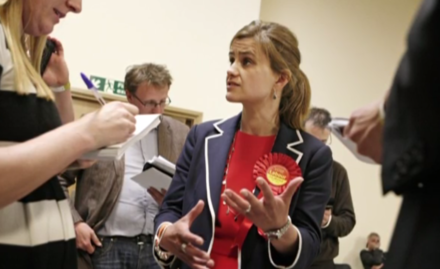 In June 2016, shrouded by the black cloud of grief and shock, thousands of people gathered in Trafalgar Square to remember Jo Cox. Holding placards and hands, we committed to Love Like Jo'.
Many of you will have known and met Jo and recognised how much love mattered to her. The Jo we were privileged to know exuded love – towards her kids, her husband, her friends and countless others she came in contact with on a daily basis. But love wasn't just a warm feeling for Jo. It was a way of living and the basis for her approach to her work. Jo knew how to love but, believe me, she also knew how to work.
Jo was passionate about action. About rolling up her sleeves and doing things, not just talking about them. About actions that produced results – tangible, measurable results. And she was always ready to be held accountable for the work she initiated and what it had achieved.
So, when we – a small group of Jo's friends and others inspired by her example – set up the Jo Cox Foundation a year ago this month, our own commitment became to "Work Like Jo". We believed that to bring people together inspired by Jo's ambition and vision to achieve big world change was the best way to honour her memory.
The kind of things Jo worked on, from loneliness and social isolation to projecting Syrian civilians in conflict zones, will always be work in progress. They are thorny issues that don't have straightforward solutions. That's exactly why she wanted to take them on. But just because there's no obvious endgame, it doesn't mean we can't measure the progress that has been made.
Our driving force has been the goodwill of so many people who have wanted to help create a positive, effective legacy for Jo. From the very start we were blessed with offers of support from hundreds of thousands of people across the UK and around the world – from Barack Obama offering his condolences over the phone, to Labour activists up and down the country through to the 50,000 generous donors to the Jo Cox Fund, raising almost £2m. The lion's share of this money went straight to the causes Jo believed in: strengthening communities through the Royal Voluntary Service, fighting hatred through Hope Not Hate and supporting life-saving humanitarian work through the White Helmets.
I think that were she here today Jo be stunned at how much all the goodwill and hard work has generated. Not because of what has been done in her name – she'd have been bemused by the attention – but delighted that so many people are picking up where she left off and driving forward change in practical ways. Here are just a few:
Closer communities: The Great Get Together was a moment that perfectly and simply expressed the love that she stood for. Up and down the country, over nine million people came together in their communities to celebrate all that we have in common with 80 per cent of those who attended leaving knowing neighbours they didn't previously know and feeling more positive about the future of our country.
Loneliness: The Jo Cox Loneliness Commission, under the cross-bench parliamentary leadership of Seema Kennedy and Rachel Reeves, two close friends of Jo, has been telling the story of loneliness and social isolation in all its forms across the UK. We look forward to reporting the Commission's conclusions at the end of the year.
Female leadership in public life: We've seen women inspired by Jo to take huge steps into public life. Preet Gill and Rosie Duffield have been elected following their participation in the Jo Cox Women in Leadership Programme, with many more now holding council seats. Meanwhile our partnership with Campaign Bootcamp has seen young women gain the critical skills and confidence to take their campaigning to the next levels on issues as diverse as domestic violence and BME rights.
 Overseas action: Her all-important international interests have been kept alive with the publication of her report "The Cost of Doing Nothing", laying out the risks of inaction by international actors and governments in the face of atrocities, crimes against humanity and genocide.
All of this change is down to the energy, commitment and vision of thousands of people who have generously volunteered their time and expertise. And at least once a day the Foundation's small staff team cheer as another email or tweet comes in detailing the ways in which people up and down the country are celebrating her life and example in inspiring practical ways. To each and every one of them we say thank you, and Jo would have been proud of you.
Iona Lawrence is director of the Jo Cox Foundation.
More from LabourList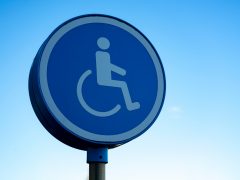 Comment
Disabled people were promised a bold, transformative new national strategy – but what we got was far from…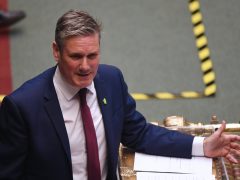 Comment
There is a gaping hole where the government's employment rights policies should be. But while ministers continue to…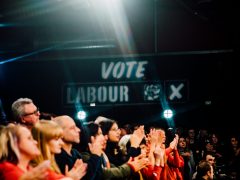 Comment
Of the many tragic missed opportunities over the last five years, the failure to build a political bridge…