One of the things that helped Gordon Brown's rise was a constant desire to modernise. When he was just coming up as an MP, it was his desire to modernise the Labour Party, a task he undertook with Tony Blair and one that led to unprecedented electoral success and 13 years of our party in power.
Now, with frontline politics in his rear-view mirror, Brown continues to look to the future, in spite of the scoffs heard when former Australian leader Kevin Rudd told the Oxford Union that Brown would be remembered as "one of the best prime ministers in the history of these islands."
During his and Rudd's brief appearance at Oxford University last week, Brown argued for fundamental changes to both our national economy and national debate, looking for ways to improve the future for "my children, Kevin's children, and, one day, your children."
Brown's attempts to reform economies for a changing world date back to his time as shadow chancellor. In his 1994 conference speech, Brown argued that "facing new challenges, the next Labour government must take equally tough and bold economic decisions to achieve economic success and social justice."
This link between economics and social justice is something that Brown mentioned while speaking at the Oxford Union, arguing that debates around economics need an "ethical dimension," an understanding of how decisions will affect people in the real world.
The issue that animated Brown's career as chancellor was reform – such as the introduction of the minimum wage and tax credits. On other side of this, however, were more mixed changes, like the private finance initiative (PFI). In one of his first conference speeches as chancellor, Brown said that Labour's economic responsibilities were infused "with moral value, that everyone, and not just the few, should have opportunities in our country," language that sounds like it could have been taken from the 2017 manifesto.
During his time in government, Brown's approach to economic reform would be centred on what he called an "end to Tory boom and bust," but now he looks towards even more fundamental changes in our economy. Brown couldn't abolish boom and bust; the financial crisis was an intense hit, but his leadership prevented a recession turning into a depression.
Brown told the union a story about economist JK Galbraith giving a speech during the 40th anniversary of Austria's independence. In the front row of Galbraith's audience was Friedrich Hayek, and many other neo-liberal thinkers. According to Brown, Galbraith thanked the neo-liberals for going to the US when they did, saying that their absence allowed for Austria to prosper in a way that would not have been possible if guided by their philosophies.
From here, the former PM went on to talk about what he considered the failings of neo-liberalism, such as its lack of an ethical dimension. "Markets may be free, but they can never be values free," he said.
While these attacks on the most common economic philosophy of our time might seem radical, they are views that Brown held while in Number 10. In his final leader's speech at conference, Brown referred to Labour as a "party of restless and relentless reformers," saying that their new economic model would be founded on finance working as "the servant of people and industry and not their master," and that "our future economy must be a green economy."
The latter point is something that becomes more prescient as time goes by, although Brown did engage in a few neo-liberal practices as chancellor.
From his very first steps onto the political stage, Brown understood that economic policy must not exist in a vacuum. In opposition, in government, and beyond, he has argued that the economy must serve to further the causes of social justice and environmentalism, what he called the "shared values" of progressive politics.
His views haven't become more radical since he left office but, as history marches on, and the politicians, pundits, and people of the country remember Brown's contributions to the country, we can only hope they come to realise the increasing necessity with which we should consider his ideas for modernisation and reform.
Sam Moore is a postgraduate student at Oxford University and a freelance writer covering politics, pop culture and LGBT issues.
More from LabourList
Comment
In the week when we celebrate the 75th anniversary of Clem Attlee leading Labour to victory on July…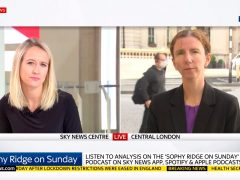 News
Ridge on Sunday Anneliese Dodds discussed the upcoming summer statement from the Chancellor and called on the government…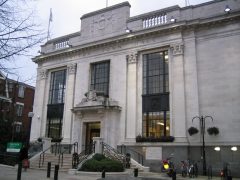 Comment
The government's laissez-faire easing of lockdown restrictions has truly shown whose side it is on – profit over…