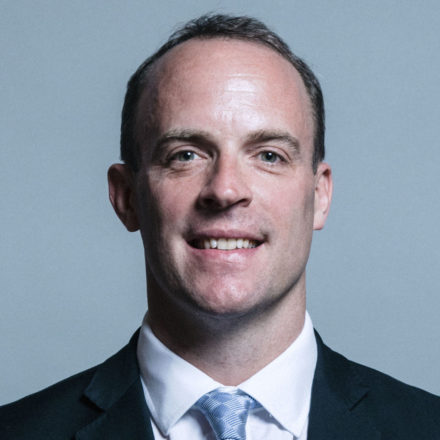 We have a new Brexit Secretary, and yet another departing housing minister. As Kit Malthouse goes through the revolving door of the Ministry for Housing, Communities and Local Government, Theresa May is onto her fourth housing minister in less than two years. This despite declaring housing to be a top domestic priority – one of the "burning injustices" she was determined to do something about.
As Jeremy pointed out in the chamber yesterday, Dominic Raab is on record wanting to dismantle workers' rights after Brexit, which does not bode well. But how did he do in the six months he was responsible for housing? He presided over the failure to deliver more affordable homes, home ownership fell further, the response to the Grenfell fire continued to be woeful and he has actively worked against councils to enable them to build more affordable homes.
Genuine affordable house building at its lowest levels since records began
The number of genuinely affordable homes has been decimated under Tory watch. Last month, new statistics emerged showing that the number of genuinely affordable homes for social rent funded by his government have fallen by 90% since 2010. The lowest level since records began.
Raab and his government have actively pulled out of any attempt to help build genuinely affordable, social rented homes, and focused on a completely bogus definition of affordable housing which includes anything up to 80% of market rent. The idea that 80% of market rents in London or other cities is remotely affordable for people on lowest incomes is a joke.
Home ownership at a 30-year low
Homeownership is now at a 30-year low, and Raab leaves office with a million fewer young households owning a home than his party inherited from Labour in 2010. The Conservatives are failing first-time buyers on ordinary incomes.
In May new figures showed that the average income of those using the government's flagship Help to Buy scheme was £55,000, rising to £72,000 in London. That's three times the national average salary. People on salaries up to £100,000 are claiming Help to Buy and it's rightly been descried as "welfare for the upper middle classes". We shouldn't be surprised if Raab's blinkered approach to helping the select few continues in his new role.
Planning policy lets developers get away with dodgy deals
Raab was the minister for planning, and on his watch land-banking was rife, 'viability assessments' let developers game the system to not build affordable homes and inflated land values underpinned a broken housing market.
Barely half of local authorities have an up-to-date local housing plan. Without a plan, the government's vague national planning policy takes precedence, letting unscrupulous developers essentially bypass local councils and bypass local affordable housing targets. Some councils are failing to spend their Section 106 funding, allocated for things like affordable housing, including Raab's local authority, which has £8m unspent since 2014.
Council housebuilding blocked by Tory policies
Raab has done nothing to help councils to build the affordable homes we desperately need. In March, the government admitted that they had broken their promise to replace homes sold under the right to buy – only one new home is built for every five sold.
Combined with a continued failure to allow councils to borrow sensibly (against existing housing stock) to build, Raab's role as housing minister hasn't simply been ineffective at helping councils, he's been actively working against them.  Over the last six months Raab has failed to publish the social housing green paper – one of his responsibilities. Labour on the other hand has published a detailed green paper now out for consultation.
Grenfell survivors let down time and again
Perhaps the biggest failing of Raab's time was his response to the Grenfell Tower fire. Along with his former boss Sajid Javid, Raab was off the pace in his response at every stage. Particularly when faced with the plight of Grenfell residents who had already been homeless for six months by the time he took office. By the time of the one-year anniversary of the fire last month, only 82 of the 209 households who had lost their homes in the fire had moved into permanent accommodation.
At the silent march to commemorate the anniversary of the disaster, I met a woman who had lived at No.2 Grenfell Tower and had been forced to live in temporary accommodation for eight months – with much of that time in a single hotel room, which she had to live in with her 12-year old son with autism. How is this an acceptable way to treat survivors of such a terrible event?
Lack of action on fire-safety to learn the lessons on Grenfell
Under Raab's watch, last month the government was forced to admit that over 500 buildings are covered in Grenfell-style cladding and only 10 have had the cladding removed. We still don't know how many other blocks are affected because the testing regime has fallen short at every turn. Only with the arrival of a new secretary of state did the department offer to help councils with the £400m cost of removing dangerous cladding from their blocks.
Leaseholders in private blocks face bills of tens of thousands of pounds because the government won't act to make freeholders pay. Raab has refused to fund the retrofitting of sprinklers in high-rise blocks.
Housing crisis? What housing crisis?
Raab is a right-wing politician with, to say the least, a strong focus on his own career. His poor judgement saw him trying to blame immigrants for the housing crisis created by his own government's policies. He didn't use his time as housing minister to build more homes, or tackle the wholly broken housing market. And the past 48 hours have shown us that May's only priority is stopping her party imploding over Brexit – 'to hell with the housing crisis'.
Sarah Jones is the MP for Croydon Central and shadow housing minister.
More from LabourList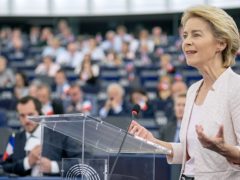 Comment
Given all the energy and words spent on Europe in both Britain and the Labour movement, it's often…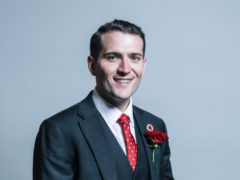 Comment
In the days after the 2016 vote, it was already clear that there was little agreement on how…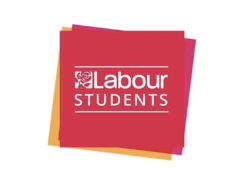 Comment
Growing up and seeing the devastation that Tory austerity was causing my community, I knew that I wanted…