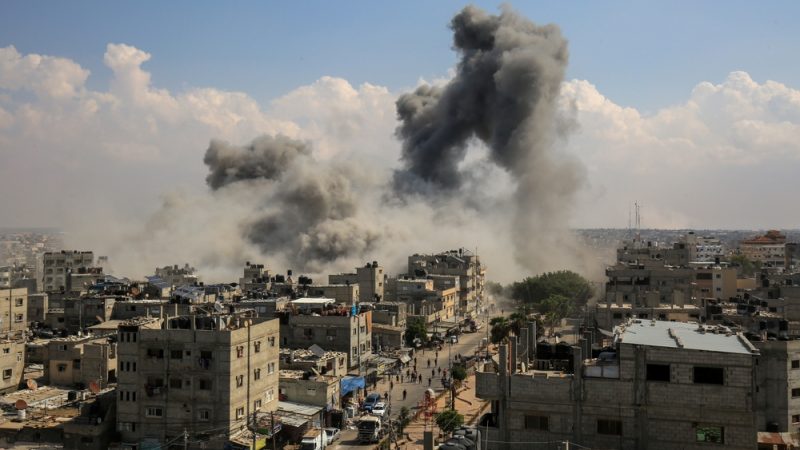 Sign up to LabourList's morning email for everything Labour, every weekday morning.
Good morning. This evening, we expect a vote on the SNP amendment to the King's Speech which calls for a ceasefire in the conflict in Gaza and Israel. A large number of Labour MPs have publicly committed to a ceasefire, including numerous frontbenchers. We have a rolling list of names here.
A party spokesperson says it won't engage with SNP "political game playing", and its MPs won't be taking part in the SNP vote. It is generally expected that any frontbench Labour MPs who beg to differ and back the SNP amendment will be relieved of their roles or step down. This could well be a significant number; Imran Hussain has already stood down as a shadow minister over his support for a ceasefire. Other figures to watch if reports are to be believed include Afzal Khan, Paula Barker, Navendu Mishra, Naz Shah, Sarah Owen and Yasmin Qureshi. Labour has its own amendment, which it will be hoping can diffuse the rebellion, calling for longer humanitarian pauses in the fighting but not a ceasefire. Zarah Sultana MP has also filed an amendment calling for a ceasefire.
This morning, it has been reported that the fighting in Gaza has reached the inside of the al-Shifa hospital, which Israel says is being used as a Hamas base. Keir Starmer has consistently asserted that he understands but does not support calls for a ceasefire. When the party votes tonight it will do so under the long shadow of events unfolding in Gaza, and under the shadow of the party's own fraught history of foreign policy votes where MPs weigh up consciences and constituency demands as well as the party line. Most famously such votes came to define Tony Blair's leadership; votes over intervention in Syria also greatly marked Ed Miliband's time as leader. Britain's potential influence is clearly far smaller here, and Starmer would likely prefer to avoid today's vote being spoken of in such terms, but if large numbers break rank and quit or face the chop, it may not escape such future categorisation by Starmer's critics at least.
Rwanda decision day 
Also later today, we can expect a decision from the Supreme Court on the legality of the government's plan to send asylum seekers to Rwanda. The plan was termed "unworkable, unethical and extremely expensive" by Shadow Home Secretary Yvette Cooper and has been roundly condemned by refugee and human rights organisations, not to mention the PCS trade union.
The Rwanda plan will ruin lives if it goes ahead and should be perhaps the most profound source of shame for this government. It has also been made into a bargaining chip in the ongoing battle between the Prime Minister and the as-of-Monday-former-Home Secretary Suella Braverman, which amped up a notch yesterday evening with the release of a bizarre and interminable letter by Braverman. We can expect the ruling from 10am, and histrionic pronouncements from Braverman shortly thereafter. The Rwanda plan is an area where Labour's language of criticism has strayed out of the pragmatic and into the moral; how far that is the case today should give an indication as to where they think the public lie on this issue.
In other Labour news…
INFLATION: It's down, according to new figures out today, which means Rishi Sunak can claim to have met one of his five pledges. Shadow Chancellor Rachel Reeves said the news would come as "some relief for families struggling with the cost of living", but argued that "Rishi Sunak is too out of touch and his party is too divided to help people". The IPPR's George Dibb said: "Inflation coming down doesn't mean lower prices – it means that prices are still rising, just not as fast. Today's data doesn't herald the end of the cost-of-living crisis by any stretch of the imagination."
VICTORY IS CHEAP: The SNP reportedly out-spent Labour in October's Rutherglen by-election. Labour are said to have secured victory on a budget of £81,877, while the SNP reportedly threw £95,997 at keeping the seat formerly held by Margaret Ferrier. Labour, if you will recall, won by a landslide (Daily Record).
DISABILITY PAY GAP: New analysis by the TUC finds "zero progress" on closing the disability pay gap, with non-disabled workers earning around a sixth more than disabled workers on average. TUC general secretary Paul Nowak said: "We all deserve to be paid fairly for the work we do. But disabled people continue to be valued less in our jobs market.  It's shameful there has been zero progress on the disability pay gap in the last decade."
MAIDEN SPEECH: And, finally, congratulations to new MP Alistair Strathern, who made his maiden speech in the Commons yesterday, and in your author's opinion, smashed it. After many hours on the doorstep there myself, I can confirm he wasn't misleading the House when he said there was absolutely nothing mid about Bedfordshire.
Sign up to LabourList's morning email for everything Labour, every weekday morning.
More from LabourList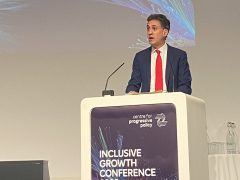 Daily email
With the Tories doubling down on anti-green attacks, Ed Miliband gave Labour's 'green jobs and lower bills' messaging…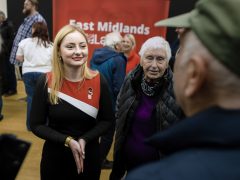 Comment
I was on day four of my honeymoon in Suffolk when I got the call to say Peter…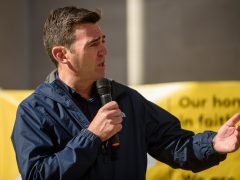 News
Andy Burnham has said "there is an argument for a basic income" and proposed overhauling inheritance tax to…