Full Name: Jonathan Neil Reynolds
From: I was born in Sunderland, but now live in Mottram-in-Longdendale.
PPC for: Stalybridge and Hyde
Twiter: @jonnyreynolds
Website: www.jonathanreynolds.org.uk
Selection Result: 120:53:41 – first round victory
Member of the Labour Party since: 1998
CV:
I was born and brought up in the North East before moving to the North West in 1998 to attend Manchester University. I attended my local comprehensive school and FE college where one of my teachers inspired me to join the Labour Party. After University I worked for a council and for an MP before enrolling in law school and beginning to train as a solicitor.
I was elected to represent the Longdendale ward of Tameside Council in 2007 and became a Cabinet Secretary in 2009. I was previously the Youth Representative on the Labour Party's National Executive between 2003-2005. I have held almost every role in the Party and am currently the Tameside LGC Secretary, where I have worked with my colleagues to make the Labour Group more representative and help deliver one of the biggest Labour Groups in the country.
I am married with one son and have another baby on the way.
I was inspired to go into politics because:
The treatment of the area I grew up in under the Tories was appalling. Not only did they refuse to help, so often they weren't even willing to acknowledge the problem. I'm not naïve enough to think a Labour government could have protected our mining and shipbuilding industries entirely, but industrial change on that scale requires careful planning with support and retraining for the people affected. The Tories just threw people on the scrapheap and looked the other way.
The active role the government has played in this recession to mitigate the worst effects is in stark contrast to the Thatcher and Major years.
My main policy interests are:
Employment, transport, education and constitutional reform.
Three things I think should be in the next Labour manifesto are:
1 – Support for our manufacturing and engineering base: Double the national average of people in my constituency still work in manufacturing, and the credit crunch has brought home just why our economy cannot solely be based on financial services. Supporting this sector will involve reform of capital allowances, export insurance, and the capital gains tax regime.
2 – Affordable housing: Registered social landlords like New Charter Housing in Tameside have done a superb job and could deliver quality new housing if given the finance and land to do so. The government has taken steps to ensure the supply of funds to business in the recession and housing could benefit in the same way.
3 – Urban transport: Light rail systems like Metrolink in Greater Manchester naturally involve large capital costs but if we want to reduce road journeys and carbon emissions we must be willing to expand and increase these networks. Investment in transport systems like Metrolink has a huge impact on land values and we need to find a way of using this increase to help fund the up-front costs. Specific to my constituency, I would like one day to see a Metrolink line constructed which would run through Hyde and connect to stations at Stockport and Ashton.
I think people should vote for me because:
I am a genuine and authentic local representative who is committed to this area. The things I am pledging in the election are not just things designed to look good on a leaflet – they're the things that matter to me and my family. The faith of many people in our political system has been seriously eroded by events over the last year. We need people who live and work in the areas they are seeking to represent and who would be accountable to their friends and neighbours for their actions in Parliament.
More from LabourList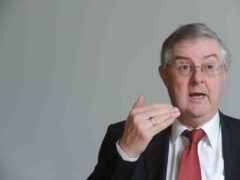 News
Welsh Labour leader Mark Drakeford will use his conference speech to call for a new union to reunite…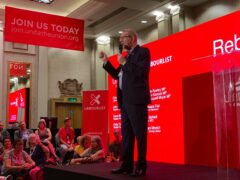 News
"I often think to myself if Jeremy hadn't been knifed in the back by some of our own…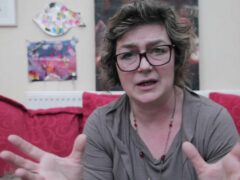 News
Dinah Mulholland, a town councillor in Lampeter, has been selected as Welsh Labour's parliamentary candidate for Ceredigion. Mulholland…