By Alex Smith / @alexsmith1982
Ed Miliband is "the candidate with the most momentum in the race" for the Labour leadership, according to Ladbrokes.
Ed M has had his odds cut from 5/2 a month ago to to 9/4 today, while David Miliband's have lengthened slightly to 4/9 from 2/5 a month ago. In spite of the changes, David M still remains remains odds on for the leadership, however.
The latest odds are as follows:
July 17th
David Miliband 4/9
Ed Miliband 9/4
Ed Balls 12/1
Andy Burnham 25/1
Diane Abbott 50/1
David Williams of Ladbrokes said:
"Some of our canniest political punters reckon Ed might pick up enough second and third preferences behind his brother to stand him in good stead for the final round of voting."
On May 19th, at the beginning of the leadership election, David Miliband was 1/2 and Ed Miliband was 5/2, with Ed Balls behind on 8/1. Balls odds have lengthened substantially during the course of the campaign, as have Andy Burnham's. Burnham, in particular, is now seen as a rank outsider to Ladbrokes' punters.
May 19th
David Miliband 1/2
Ed Miliband 5/2
Ed Balls 8/1
Andy Burnham 16/1
Harriet Harman 20/1
May 25th
David Miliband 4/6
Ed Miliband 9/4
Andy Burnham 8/1
Ed Balls 11/1
Diane Abbott 25/1
John McDonnell 100/1
July 17th
David Miliband 4/7
Ed Miliband 5/2
Ed Balls 8/1
Andy Burnham 16/1
Diane Abbott 25/1
More from LabourList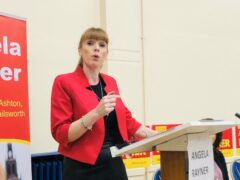 Comment
Our party was formed by organised workers who wanted political power to match their industrial might. Organising is…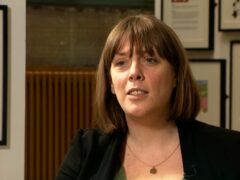 News
Ridge on Sunday Ridge interviewed leadership candidate Jess Phillips, who talked about Labour's election defeat, her candidacy for…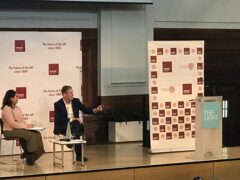 News
Labour Party members have been left uncertain over leadership candidate Keir Starmer's stance on The Sun newspaper after…