By Lisa Nandy MP / @lisanandy
With so much happening it's hard not to be distracted into spending too much time on issues considered important in the closed world of Whitehall and Westminster, which too often don't chime with the concerns of people in Wigan. My constituency mailbag can be a good indicator of where to focus, though there is a risk of focusing on those who shout the loudest.
This month, with jobs, homes and public services under threat I was struck by the volume of correspondence about the closure of public libraries – of major concern to people right across the age range and income scale.
I responded this week by initiating a Westminster Hall debate on the future of public libraries. With an estimated 400 currently under threat, and the final number of closures predicted to run into thousands, it is easy to see why people are worried. Worse still, communities are being pitted against each other to try to save their own libraries. In Wigan the library service is being cut by £1.1m as part of a staggering £55m budget cut, and all 18 libraries are currently under consideration. It is just typical of this government that they have caused such strife under the banner of the Big Society.
The minister Ed Vaizey argues local authorities can choose to keep libraries open – either by running them without infrastructure or librarians, or by cutting spending elsewhere. With budget cuts of such magnitude, frontloaded so allowing no time to find 'efficiency savings', his argument is entirely disingenuous.
Many of the Tories spent the debate accusing Labour of playing politics but the roots of this go far beyond the current party political divisions. The Liberals fought hard to establish free public libraries, against their Tory opponents who, amongst other things, thought free public libraries might 'agitate' the working classes. It is ironic then that a Liberal-Tory coalition is presiding over the destruction of free public libraries, unravelling 160 years of advancement in the process.
Perhaps it didn't help my case that I pointed out to the minister that Marx and Engels researched part of the Communist Manifesto in Manchester, in one of the oldest free libraries in the English speaking world, or that on opening Manchester Central Reference Library the Tory politician Edward Bulwer Lytton said 'books are weapons, whether for war or self-defence'. Regardless, Mr Vaizey was clearly rattled and I hope those of his Tory and Liberal colleagues with a social conscience will privately press him on this.
If they won't, this week I met just the group who will. On Monday Civitas brought a group of six and seven year old girls into parliament as part of a scheme trying to encourage more girls to become involved in politics. It was chaotic, exhausting and exhilarating trying to keep up with the raft of questions, and the laws they wanted me to pass.
Amongst the highlights were: free taxis when you go to the supermarket with your mum if it's raining, free haircuts because it's not fair that some people can't afford them, and free tuition fees because they all wanted to go to university but thought the cost was frightening.
When we asked them how this would work, one girl patiently explained to me that she was going to learn how to be a hairdresser so she could cut people's hair for free if they couldn't afford it. The thread running through their manifesto might be handily summed up by the phrase: 'from each according to his abilities, to each according to his needs', a line from one of Marx's later texts and one that might not have been written without the existence of libraries.
More from LabourList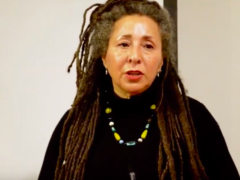 News
Jackie Walker's disciplinary hearing begins today. Over two days, a panel of three members from Labour's national constitutional…
Daily email
Has the House of Commons has finally come to the end of its tether and taken control of…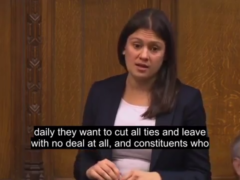 Video
Speaking in the Brexit debate on Monday, Lisa Nandy told the Commons that she had seen a "hardening"…