Over the weekend I was in Blackpool (or, as Ed Miliband and everyone else described themselves over the weekend, 'proud to be back in a Labour Blackpool'), at the regional conference of Labour North West and North West Young Labour. Here is what I believe the kids call 'the lowdown'.
My best bit: the North West Labour Women's fringe, with Kate Green, Maria Eagle, the legend in her own lifetime that is regional office's trainee organiser Debbie Caine, and a few dozen women MPs, councillors, trade unionists, members and activists. We talked about how some people think that voting Labour is the same as being a member and some novel ways for Labour women to make a noise. (We were thinking something like this.) We ran out of time, wine and flipchart paper but couldn't stop talking.
My worst bit: I never got any doughnuts. I was in Blackpool. There was a pier. I was promised doughnuts. I didn't get a donkey ride either.
Hot topics: the TU delegates were out in force, so public sector pensions were top of the agenda, although with well over a hundred Young Labour members also in attendance there were also a lot of questions on education for Stephen Twigg – and Lisa Nandy revealed by a show of hands that the main hall was almost unanimously in favour of votes at 16.
Usdaw delegates and Kev Peel both spoke in opposition to the police cuts – Usdaw with reference to the safety of shop workers, Kev with regard to the violence in Manchester and Salford over the summer.
Over in the NWYL conference Luciana Berger demonstrated how she's getting to grips with her post-reshuffle brief by answering questions from young members about the Tories' broken green promises – and about fracking, of course. Always the fracking. Meanwhile the impact on disabled people of cuts, welfare reforms and Atos Origin – that unholy trinity – was coming up everywhere.
Best twitter-related moment: Either Ed Miliband's mention of @BendyGirl  – as in, he actually referred to her as 'BendyGirl', which caused a little bemusement among the unbetwittered – when he was asked about his support for disabled people; or the moment when someone hijacked the Twitterfeed on screen during the MPs' Q&A to ask if anyone had seen a pink scarf. Stephen Twigg, Lisa Nandy, Tony Lloyd, Maria Eagle and Kate Green all regretted that it was a 'no' from them on the scarf issue.
Best speech: Ed's, actually. It was basically a version of his speech to national conference – including that video with the weird Alex Ferguson bit at the end – only shorter, and with almost all of the stuff for the South taken out. Gone was 'benefits are too easy to come by' and 'we were wrong to oppose right to buy': instead we had an exhortation to get behind Labour's plan for jobs and growth, and some very welcome animation and ire on public sector pensions.
Best 'correctly judging your audience' moment: Ed had some good lines. "Tories want to make it easier to fire people," [pause for cries of 'shame', which were duly forthcoming], "we want to make it easier to hire people!" He also brought up his policy of having an employee representative on every remuneration committee – another repeat from national conference, except that this time he used the phrase 'ordinary worker', which goes down well with our crowd. And he said "the media myth is wrong: this is not a Conservative country", which is a sensible thing to say in the North West. We know it isn't. We live here.
However, this imaginary trophy (I should have had trophies made! Why didn't I think of this? I could have had the Grace Awards during the lull on the final afternoon of the conference. I could have given out actual trophies filled with chips) goes to Tom Watson, who rocked up to Blackpool with kids in tow to speak at the delegates' reception. He got a standing ovation on the way to the microphone and the way back – people were queuing up to buy him a pint, or possibly just to touch him – and earned it by giving a shout out to campaigning legend Peter Wheeler, and pointing out that the North West really needs someone to represent us on the NEC. (We really do.)
Worst 'misjudging your audience' moment: unfortunately, Ed lost points for leaving the phrase "a lot of things were done in the 1980s, and maybe some of them were necessary" in his speech. There's no 'maybe' about it when you're in a room full of trade unionists and people from Liverpool (and trade unionists from Liverpool). The volume of "oh, no they weren't"s from the audience distracted me for a minute or so with thoughts of how much we could raise for the party if we put on a Labour panto. (Coming soon to a hashtag game near you this Christmas.)
My proudest moment: having to stand up throughout the North West Young Labour elections because there were a hundred and ten people in the room. North West Young Labour hasn't been going that long, so that's a good turnout. And I had to stand up for a long time because of the number of candidates – almost every position was fiercely contended, including Women's Officer and Under-19s Officer. As I've written before, Young Labour is more important than ever, and I'm excited by the enthusiasm of the young people taking us forward.
Best lasting impression: we got given homework from the women's fringe. Debbie Caine has put together a brilliantly all-inclusive factsheet about the impact of government policies on women in the North West, and I'm very happy to have been told to share it around. It's up on the Make Ends Meet Facebook page – please do have a look, like the page and share it around.
After the enjoyable chipfest that is a regional conference, next weekend we'll be back out on the doorsteps. Another good line from Ed at the weekend was that Labour's plan for jobs and growth is the antidote to the argument that all political parties are the same – the info up at Make Ends Meet is full of more examples. Print them off, stick them on your clipboard, and I'll see you out there.
More from LabourList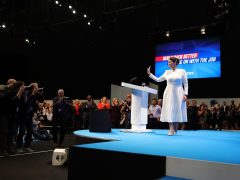 Comment
MPs have returned to parliament this week, and it is expected that they will soon be considering the…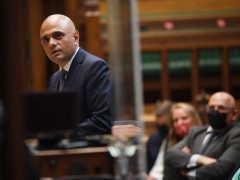 Daily email
Daily new Covid cases could reach 100,000, Sajid Javid has warned. The seven-day average is currently 38,000. "This…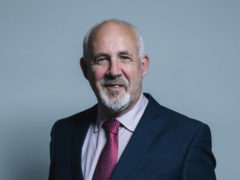 Comment
When you sit down and think about it, there is quite a difference between wealth on the one…