Labour Party Leader Ed Miliband hits the nail on the head when he says the greatest challenge facing Labour is how to create social justice and fairness in tough times.  Conservative parties are in power almost everywhere in Europe, as if people considered a vote for the Left as a risk worth taking only when the economy is booming. Which prompts the question:  if there's no money to transfer through taxation to fix the ravages of capitalism, where does the Left fit?
This question is very relevant to women. As polls show us, women's votes remain a battleground, even though they are the ones being hit hardest by the Tories' cuts. Stating that women are bearing the brunt, being pushed out of the workforce, while cuts to legal aid make them more vulnerable to violence, is essential, but not enough to gain their trust.
The Labour Party ought to shape a new deal with women, mapping the way forward to gender justice in tough times. Furthermore, it needs to say that gender justice is not an appendix to the broad agenda of fairness, but the guiding principle for reforming the welfare state and making choices in public spending.
It is seventy years since the Beveridge report, and the reality is that while British society has changed, the welfare state has remained mostly as it was back then, revolving around the figure of the male breadwinner, with women keeping the home fires burning.
The New Labour government did make enormous headway, with notable successes including SureStart, but what we need now is a completely fresh approach.
The welfare state is key to achieving gender justice and to uncapping economic growth. The Institute of Fiscal Studies says that between 1968 and 2009, over a quarter of all growth in household wealth came from women working, compared with 8% from men: this means that women in the UK have been the main driver of the rise in living standards over the last 40 years.
With childcare costs going up, many women  are now realising they are better off on benefits that in employment, as the IFS revealed last week. How much is this really costing the economy?
Labour has got an immense opportunity ahead: to set out the framework for a reform of the welfare state rooted in women's needs and aspirations, as the way forward to economic growth.
The basic tenet of a modern welfare state ought to be responsibility: its purpose is not to discourage people from taking risks or initiative but to encourage them to take control of their life so they can fully contribute to the economy. Responsibility is a concept inherent to feminism, as women's responsibility generally encompasses responsibility for others, usually starting from their children.
The second element ought to be long-termism. Labour's long term strategy should be universal flexible childcare, to enable women, the greatest untapped resource in the UK, to work and realise their potential.
It is a cost that will pay for itself. As IPPR has shown in Making the case for universal childcare, 'universal childcare for preschool-aged children would pay a return to the government of £20,050 over four years in terms of tax revenue minus the cost of childcare for every woman who returns to full employment after one year of maternity leave'.
There will need to be much debate about how to shape a British model of childcare provision, one firmly meshed into the nature of our society and the strength of our communities, in a partnership between women and the state. This partnership can no longer be sustained by simply transferring money to families. It now requires a commitment to fund services and creative solutions which are built around women's real needs.
It is a debate Fabiana magazine and the Fabian Women's Network are keen to take forward, starting from the current Winter 2012 issue of Fabiana.
Labour has a long track record of fighting for and with women. Ed Miliband writes in Fabiana that Labour and Feminism stand side by side. It is now time they linked arms to put feminism at the very heart of welfare reform and economic growth.
More from LabourList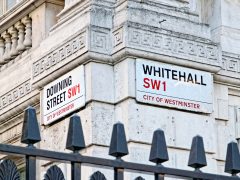 Comment
New governments need to make a splash, to make changes, to make their mark. The first 100 days…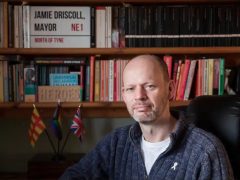 News
The Labour mayor for the North of Tyne region Jamie Driscoll has been blocked by the party from…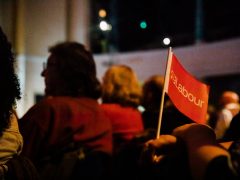 News
Labour Party membership has fallen by almost 170,000 since 2018 and by approximately 19,000 since last summer, despite…