Ed Miliband is speaking at the Google "Big Tent" event this morning, and as we noted earlier this week, he's picking a bit of a fight with them over their tax affairs. Understandably, most of the press coverage in advance of Miliband's speech (and presumably afterwards too) is about Google's tax affairs. That's in part due to David Cameron's unwillingness to challenge his adviser, Google Chairman Eric Schmidt, when the two met earlier this week. The Downing Street media team certainly didn't enhance their reputations yesterday…
But it would be wrong to see Miliband's speech as entirely about tax and tax avoidance – it's going to be about much more than that. In reality this is a return to the "Responsible Capitalism" agenda that Miliband raised back in 2011 at conference and used most effectively during the Libor scandal last year.
Tax avoidance is clearly, as far as Ed Miliband is concerned, an example of irresponsible capitalism. It's not just about the lost funds from Google and other major firms that could be ploughed into the exchequer, it's a more of a moral point about everyone "playing their part" and "paying their fair share". Happily, this is also an argument that resonates with the public, who appear dubious, to say the least, about corporate ethics in a post-crash climate.
Yet an analysis of the role of Google – and other large corporations – requires a more nuanced analysis than was perhaps portrayed by the use of language like "Predators and Producers". Because if we're completely honest, there are many companies who are guilty of both productive and predatory behaviour. Miliband is known, for example, to admire the decision by Google to make their Android software "open source" when it was released (although of course there are market benefits for the internet giant in that too – nothing is ever completely black and white). And of course any organisation willing to invite a politician to upbraid them about their tax affairs at the own event deserves credit for having the debate and the awareness of the issue, if nothing else.
Although it appears it is as yet uncertain whether Eric Schmidt will be attending Miliband's speech, despite the fact that he's spending all day at the Big Tent conference…
Today's speech is likely to be used by Miliband to try and broaden the responsible capitalism thesis by trying to nudge businesses in the direction of a more ethical approach. There's a pretty big stick there (the threat of a unilateral tax avoidance crackdown) but there's also the (admittedly less pronounced) carrot of praise too.
Essentially Miliband wants corporations to adhere to Google's basic mantra – Don't Be Evil.
And yet as Google has shown themselves, evil is a subjective concept…
More from LabourList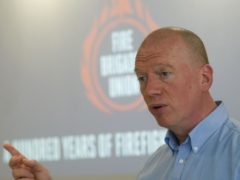 News
The Fire Brigades Union has called on the TUC to lead a "mass movement of non-compliance" with the…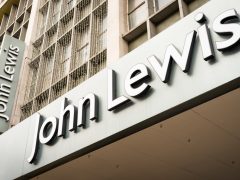 Comment
Nearly 100 years ago, the John Lewis Partnership was created after the founder's son, John Spedan Lewis, saw…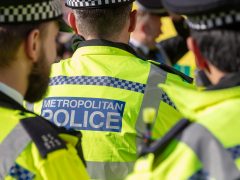 Daily email
"Fighting crime is a Labour cause," Keir Starmer declared in a speech setting out the second of the 'missions' that…