The Daily Mail has managed to humanise Ed Miliband in a way the Labour Party has failed to do for the last three years.
When he has tried to talk about himself it has often not felt quite real, and because of that he seems not to connect. Watching him you always feel there is a desire not to reveal and to distract from the very personal with a generalisation. There have been clunky personal interviews – a recent example being in Now Magazine where he talked about what clothes he wears  and taking his kids to parties like other dads.
Earlier this year Ed talked about being English to Krishnan Guru-Murthy in a way that felt slightly detached – and he was challenged by Krishnan who said Miliband's immigrant family talk about being British as his did.
He's paid a price for the clunkiness, from the first Cameron jibe in 2010 that the Labour leadership contest was like a Star Trek convention, to the accusations of being a geek, a panda and a plasticine puppet.
But his battle with the Daily Mail has shown us an angry Ed who is all too human, and this helps him connect with the wider public in a more visceral way.  Many of us hoped he would hit back and to our delight he has done so.
It is about defining himself on his own terms, and not pandering to what he is expected to be. The conference speech started to do that with his commitment to hit the big energy companies by freezing energy prices for 2 years. His lack of fear last week when asked if he was creating socialism was striking. It is this growing self-definition which has compelled the brutes at the Daily Mail to stick the knife in, and go for him where they think he is most vulnerable.
Instead they have given him an opportunity to have the necessary row – and that is something Ed Miliband is good at. In households like Miliband's having the row is important. It's how you have the conversation and understand what you think and believe. It is something we do all too rarely in public life in Britain. Arguments often feel synthetic which is one of the reasons the public is so fed up with politics.
But this is a real argument. And it feels real. Ed is not going go off afterwards and have a cosy dinner with Lord Rothermere, as the public suspect all members of the ruling class do after arguing in public.
We are seeing a new Ed, a more confident Ed, an Ed who is saying to the country – this is what I am, take it or leave it. I am from an immigrant family, I am proud of my Dad and I won't let the Daily Mail besmirch my family. Any decent person can empathise with that.
There is a wider point. Ed has shown that he won't let himself be intimidated by the rich and powerful. This is a decent man who will stick up for us too. His outsider status gives him strength. It defines him against David Cameron, the favoured son of the establishment who will sell us all down the river given half a chance.
Sally Gimson is Ed Miliband's local councillor in Highgate, Camden
More from LabourList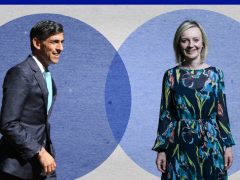 Comment
Rishi Sunak and Liz Truss have now gone head to head in six hustings with Tory members in…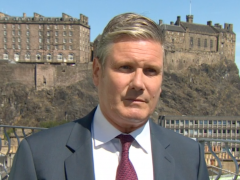 News
Keir Starmer has said that he will set out a "comprehensive set of proposals" to combat the cost-of-living…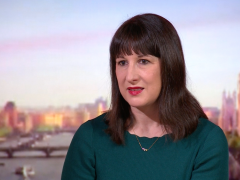 News
Rachel Reeves has urged the Tory leadership candidates to "stop playing to the gallery" and come up with…