Last night Labour MPs marched through the lobbies of the House of Commons to vote in favour of a freeze in families' energy bills only to be defeated by Conservative and Lib Dem MPs who voted against. Labour wants to see bills frozen while the energy market is reformed to make it work in the interests of consumers for the long-term, yet this government still refuses to take action to support those struggling to pay their bills.
On behalf of my constituents I was angry last night because, complacent and out of touch, this government is not acting in their interests. I was aghast, therefore, when I learnt that the Prime Minister has in fact had his bills reduced. No wonder he doesn't understand how hard-working people feel.
Today's Daily Mirror says that the Prime Minister "will actually pay less on the running costs for his Downing Street flat – including the cost of heating".
The running costs on Mr Cameron's Downing st flat are classed as a "benefit in kind", valued at 10% of his salary, on which he must pay tax. Given that one of the first acts of David Cameron's government was to cut the top rate of tax for the most wealthy – including the Prime Minister himself – the amount he pays for his household bills has come down by £400 a year.
This is simply staggering hypocrisy. The Prime Minister has refused to back our price freeze, rejected our plans to make the energy market more competitive and dismissed our proposals to create a tough new regulator with the power to force these companies to cut their prices when wholesale costs fall. He hasn't got any answers for taxpayers' bills and yet all the while seems to content to cut his own.
We knew that the Prime Minister's energy policy had two primary features: standing up for the energy companies over consumers and removing what they call 'policy costs' from consumers' bills, which are in fact policies they themselves introduced to support the poorest pensioners and provide energy efficiency measures to people in fuel poverty and hard to treat homes. Now we know there is a third pillar: while standing up for the wrong people he's also looking after himself.
This winter could be tough for British families and pensioners. Amidst an A&E crisis already, with prices rising faster than wages in 39 or the 40 months the Prime Minister has been in power and with energy bills soaring, people will be looking to David Cameron to take a lead. Unfortunately, as shown in the vote last night, only Labour is standing up for working people, rather than a privileged few, as David Cameron does.
Sheila Gilmore is Labour MP for Edinburgh East
More from LabourList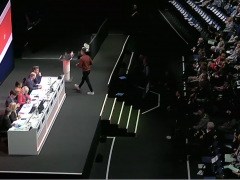 News
Labour passed a number of constitutional amendments, known as rule changes, at its party conference this year. We…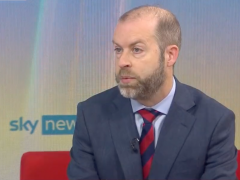 Video
Jonathan Reynolds has denounced the government's economic policy as "unsustainable, dangerous, reckless and a gamble with people's futures"…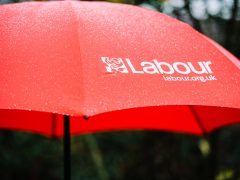 Daily email
YouGov published explosive findings last night. According to the pollster, Labour has a 33-point lead over the Conservatives – which…