By Seema Malhotra and Ivana Bartoletti
Today marks the launch of Cracks in the Glass Ceiling – the report of the Fabian Women's Network Mentoring Scheme by Birkbeck College, University of London. In the month that marks the 9th anniversary of the Fabian Women's Network, we are incredibly proud of the success of the mentoring programme since its inception 3 years ago.  Birkbeck's report found that the FWN mentoring scheme is "an exemplar of best practice in the UK", and calls for more mentoring and training to close the gender gap in politics and public life.
We'd like to thank Dr Rosie Campbell and Dr Joni Lovenduski for their work on the report and for their interest in the programme since its launch in 2011, and all the MPs, Peers and supporters who have helped so much with the programme. Particular thanks also go to Meg Munn MP, Chair of the Advisory Group, and Christine Megson and Caroline Adams who now co-ordinate the programme's activities.  It's a programme that continues to inspire us too, and to share the learning's in ways we hope will help other programmes and public policy.
The Fabian Women's Network mentoring scheme was conceived at an FWN Summer Reception in 2008, and saw two years of discussion and development before it opened to its first intake in 2011. It combines mentoring with political education to give women across Britain, from all walks of life, the confidence to participate in public life. We ask mentees to self assess against a political skills framework and pair them with high profile mentors with interests similar to their own. Over the 10 months the training interventions cover progress in a range of skills necessary for public life.
Why do we do this? Because women make up 51% of the UK's population but remain chronically under-represented in politics and public life. The Labour Party has the highest proportion of female MPs, with 86 or a third of Labour MPs being women. The Conservatives on the other hand have 48 women MPs and the Lib Dems have just 7. As a result, women make up just 23% of MPs. In the European Parliament Britain has just 24 female MEPs, and is ranked 17th out of 27 Member States for female MEP representation. Women form 31% of councillors. Just 8% of Supreme Court Justices are women, one in five university professors, and 35% of senior civil servants. It's a situation we can't just sit back and do nothing about.
The reasons for women's under-representation are of course complex. However a recurring theme is that women can feel less confident and less qualified to be politically active, or to believe that there is no place for women like them in politics. Our own stories reflect much of this sentiment. Much of the deep engagement in politics has to be about creating a culture of belonging – a principle that guides every step of the scheme. The truth is also that you can teach the processes of selection, but you need to build understanding, knowledge and networks in more structured ways.
An important part of this is giving women access to political spaces. Having events in Parliament, Labour Party HQ, the Fabian Society and the European Parliament is vital to help create a sense of belonging and a relationship with those places of power. From our own experiences, we know that being in these places changes your sense of connection. Being in the right place with training, confidence and support allows you speak out, take part in political debate, and learn how to make your views and campaigns have an impact on your community and on the world.
The findings from Birkbeck's research suggest some key ways in which the programme has helped women on the programme develop their skills and confidence.  Some of this will have been through our training, and some interventions through training we encourage the mentees to participate in like Labour Women's Network weekend school. Women reported an increase in political and policy understanding, an increase in understanding the process of running to be a candidate or for appointment to a public board, and what it takes to be a good representative. Perhaps most interesting was an increase in understanding of how the party works at constituency and national level. It lends food for thought for how local parties need to reform themselves to help engage women better and how the national party needs  to help make the work of local parties more open and transparent.
It is promising that Labour has 57 women selected across 104 key winnable seats (including 3 alumni of the FWN mentoring scheme) – something which has recently embarrassed David Cameron and the Tories where less than a third of selected candidates are women. What has started to help women going for selection is understanding of how to build a campaign team, and how to seek advice. An important factor has been the programme's alumni, the active development of which has been identified as a distinguishing feature of the scheme. It is quite incredible to witness how the alumni has started to take on a life of its own, with new mentees having access to a "buddy" as well as a mentor.
The Fabian Women's Network has always aspired to see the progress of women in all areas of public and political life. Today's Birkbeck report is a proud moment for the Fabian Women's Network, and we have a real belief that there is so much more that we have to do. As we look to our second decade beginning next year, the report and its recommendations give impetus to a new sense of ambition about where we want the FWN to be in the next ten years, and what role it can play in public life in Britain and across the world.
Seema Malhotra MP is the Co-founder and President of the Fabian Women's Network, and Member of Parliament for Feltham and Heston.  Ivana Bartoletti is Chair of the Fabian Women's Network, and a London Labour Candidate for the 2014 European Elections
More from LabourList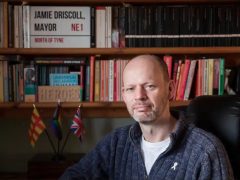 News
The Labour mayor for the North of Tyne region Jamie Driscoll has been blocked by the party from…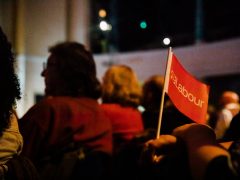 News
Labour Party membership has fallen by almost 170,000 since 2018 and by approximately 19,000 since last summer, despite…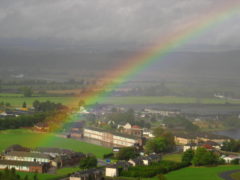 Daily email
Good morning. Parliamentary recess continues, so we thought we'd turn our attention to an under-reported story following the…