"All faith schools are Trojan horses. Let's ban every single one of them," said the never understated Dan Hodges. "Faith schools are divisive. Let's get rid of them," said Alice Thomson in The Times. "Forget Trojan Horses. The real issue is faith schools," said Catherine Bennett, who managed to identify and then dismiss the real issue before her Guardian article had even begun.
The broadsheet commentators are angry. Really angry.
You can tell, because their headlines all have two short sentences in them.
It's not just them though. There are swathes, worrying numbers, across the left who are using the Trojan Horse allegations to attack faith schools. It doesn't matter that many of the schools at the centre of these allegations aren't faith schools at all – the meeting of faith and schools within the same story is enough for them to jump to the conclusion they'd already arrived at.
There is, of course, a certain irony that many of these self-styled "rationalists" have followed the same logical route they regularly admonish religious people for: ignoring the evidence to push their agenda.
But forget the straight down the line hypocrisy: there's nothing progressive about suggesting we ban faith schools (except for the fact that the Kneejerk Left's immediate reaction to anything is to propose some sort of ban).
First of all, many faith schools serve poor areas. This may be less true of Anglican schools, but it is for immigrant faiths like Catholicism and Islam. When you're building schools for the benefit of these communities, you are de facto building them for the poor.
Not only do these serve the poor, they serve them well. Catholic primaries are more likely to be rated good or outstanding by Ofsted and Catholic high schools outperform other schools by 5% in GCSEs.
It is not difficult to see why faith schools produce good results: they place a greater importance on the idea a shared ethos in school based upon mutual respect, and they stress the role the students have to play in the wider communities. These attitudes are more likely to lead to better behaviour in classrooms, and better behaviour in classrooms almost always produces a better learning environment.
If you want to see the positive results this can make in our society, look no further than the new Muslim school in my hometown of Blackburn – the first school in the country where the students run their own foodbank. Forgive me if I'm not appalled by the values they are instilling in the young people there.
Often the attacks on faith schools from the left concern selection in schools. Let's get this out the way: yes, they are selective. But for the extent that they are subsidised by the religious bodies who set them up, they have a right to be. And moreover, they are less homogenous than many believe – around a third of pupils at Catholic schools are not from Catholic families, and they are more ethnically diverse than state schools.
Fundamentally then, the argument for banning faith schools is wrong. When it comes to practicality, the argument is worse.
As I wrote above, religious schools are subsidised by religious bodies. If you stopped them being faith schools, the state would be left with an enormous increase in education spending simply to match what investment there was before. So enormous that it wouldn't manage. These schools' budgets would be cut. These schools, that were set up in poor areas to make up for the shortcomings of the state, would have less funding to educate children from disadvantaged backgrounds.
Not that many of the schools would still exist – the state does not own the land on which these schools are built. Ban them from being faith schools and then, what? The state buys all that land? We simply can't afford that.
Schools that had served poor communities, that had achieved good results, that had promoted diversity and community, would close. Ideologically, closing faith schools is a terrible idea. In practice, it is barbarism.
More from LabourList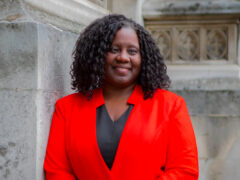 News
Marsha de Cordova has criticised the race and ethnic disparities report published last month as a "shoddy, point-scoring…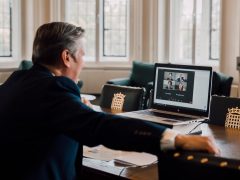 News
Keir Starmer has declared that the plan for a 'European super league' breakaway competition is a "money-grabbing endeavour"…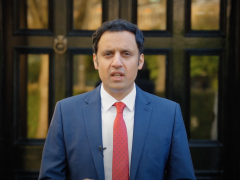 News
Scottish Labour has pledged to introduce a 'minimum income guarantee' as part of a broader plan to lift…