The first televised debate of the Scottish independence referendum campaign airs tonight, as Alistair Darling takes on Alex Salmond at 8pm.
Ahead of the debate, leaders of all three major parties in the UK have signed a joint letter, supporting the devolution of further powers to Scotland, including in "fiscal responsibility and social security". Ed Miliband, David Cameron and Nick Clegg have all signed the letter, along with their Scottish counterparts Johann Lamont, Ruth Davidson and Willie Rennie. It's understood that the plans for these powers, which would be drawn up fully following a "No" vote, will include the ability for Holyrood to set levels of income tax.
The debate will be televised solely by Scottish station STV, so viewers outside of Scotland will have to visit their website to watch the debate live. The most recent poll gives the Better Together campaign a lead of 6 points over the independence campaign – 46% to 40%.
The full letter is here:
Power lies with the Scottish people and we believe it is for the Scottish people to decide how Scotland is governed. 
We believe that the pooling and sharing of resources across the United Kingdom is to Scotland's benefit in a partnership of nations in which distinct national identities can flourish and be celebrated. 
We believe that Scotland and the United Kingdom as a whole have been strengthened since the advent of devolution. 
We support a strong Scottish Parliament in a strong United Kingdom and we support the further strengthening of the Parliament's powers. 
The three parties delivered more powers for Holyrood through the Calman Commission which resulted in the Scotland Act 2012. 
We now pledge to strengthen further the powers of the Scottish Parliament, in particular in the areas of fiscal responsibility and social security. We believe that Scotland should have a stronger Scottish Parliament while retaining full representation for Scotland in the UK Parliament. That can bring people together from all of Scotland, from civic society and every community. 
The Scottish Labour Party, the Scottish Conservative and Unionist Party and the Scottish Liberal Democrats have each produced our own visions of the new powers which the Scottish Parliament needs. 
We shall put those visions before the Scottish people at the next general election and all three parties guarantee to start delivering more powers for the Scottish Parliament as swiftly as possible in 2015.
This commitment will deliver a stronger Scottish Parliament in a stronger United Kingdom.
Signed by:
Johann Lamont, Leader of the Scottish Labour Party
Ruth Davidson, Leader of the Scottish Conservative & Unionist Party
Willie Rennie, Leader of the Scottish Liberal Democrats
Ed Miliband, Leader of the Labour Party
David Cameron, Leader of the Conservative Party
Nick Clegg, Leader of the Liberal Democrats
More from LabourList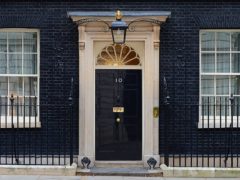 News
Labour MP Barry Gardiner has written to the Metropolitan Police commissioner urging her to investigate reports that Christmas…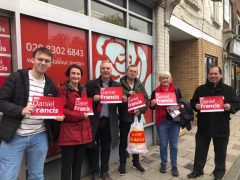 Daily email
The Old Bexley and Sidcup by-election result is in: the Tories held the seat. This should not be a surprise to…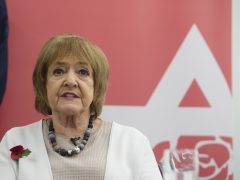 News
Below is a rolling list of Labour MPs who have announced that they will not be seeking reselection…