With just over 6 months to go until the next General Election, one would expect there be to a lively debate across the political spectrum mapping the key battlegrounds of the election campaign over the coming months and presenting some of the major policy ideas of each party. Instead there appears to be a general mood of helplessness among both the Conservatives and Labour.
Numerous commentators have highlighted a fundamental disconnect between the political class and the electorate; an insidious loss of trust in the motivations and actions of politicians, seen increasingly less as public servants and more as power hungry individuals. This crisis of public trust in the political establishment has been brewing for some time perhaps since the MP's expense scandal in 2009 and the outcome of yesterday's by-election in Rochester and Strood was just the latest event to trigger commentators to argue that many voters largely perceived politicians as distant and unable to relate to their daily lives and challenges.
There are of course no easy answers to address the widespread disillusionment with politics among voters and to build new faith in the political class. Any such effort needs to grapple with a range of factors in order to be successful. One of the principal issues that needs to be addressed as part of this effort is perhaps particularly challenging because it requires politicians to be honest and frank about the limits of politics.
Naturally no leader of a political party would want to turn to the public and explain to them just how difficult it is to achieve some of the key issues people are most concerned about: sustainable economic growth that is benefiting not just a small elite but lifts the living standard of everybody, the delivery of high-quality and affordable public services, a fair and effective immigration policy and the list goes on. A successful general election campaign should be run based on a positive vision for the future of the country, proposing a concrete plan of how this could be achieved.
However it is equally necessary to be open and honest about the limits of politics. With the rise of populists such as UKIP, there has been a temptation for both Labour and the Tories to compete with UKIP on offering seemingly simple and straightforward answers to complex issues such as reform of the EU and to some extent immigration. This is understandable given the popularity UKIP appears to have enjoyed at recent by-elections. Yet it is only a short-term solution.
Frankness and honesty are often not rewarded in politics. Politicians try to avoid at all costs to admit that tackling many of the key issues the country faces may take substantial time and effort and won't happen overnight. It is not what people want to hear but what they need to hear and a party ready to govern needs to be able to explain the limits of politics.
More from LabourList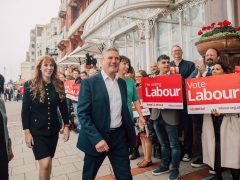 News
Keir Starmer's Labour Party is on track to secure a 56-seat majority in the House of Commons, exclusive…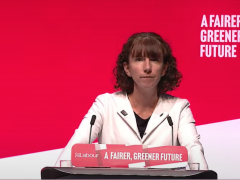 Comment
Below is the full text of the speech delivered to the Labour Party conference by deputy leader Anneliese…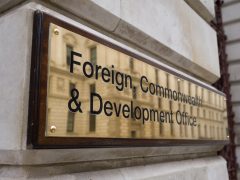 News
David Lammy will announce to Labour conference delegates a new "green dimension" to its foreign policy as he…