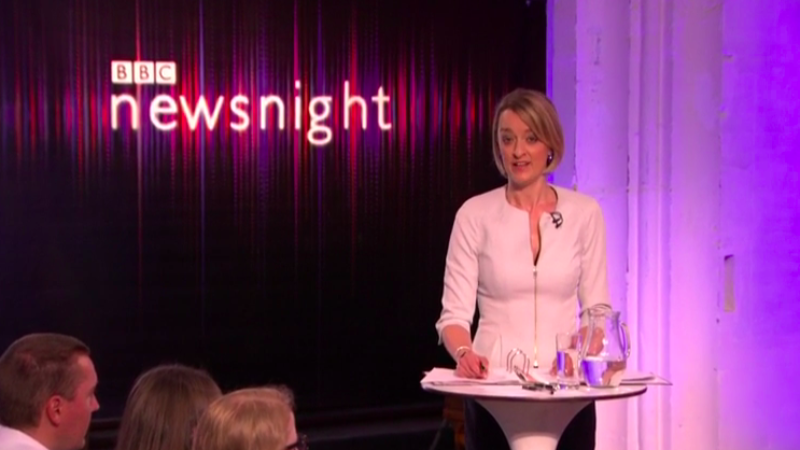 What the papers say
The Telegraph's Ben Riley-Smith appear to be the only commentator today willing to declare a winner of last night's leadership debate on Newsnight. He says "Far-Left MP Jeremy Corbyn has emerged the clear winner in Labour's first major leadership hustings", noting that "the veteran socialist won repeated cheers from the audience as he called for an anti-austerity economic policy". The other candidates, by contrast, "struggled to connect".
His colleague Rosa Prince is more equivocal – she says "none of them felt like they possessed a universal appeal." She adds: "none of the candidates messed up royally, but nor did anyone really dazzle either."
The Mirror's Kevin Maguire came to a similar conclusion, saying that he received a spam message during the debate from Harriet Harman asking him to sign up as a supporter, but ignored it. "I suspect tens of thousands, perhaps hundreds of thousands, of others would've received and deleted it immediately", he writes. "She's wasting her time unless Labour raises the debate."
The Guardian's line rings this same bell. They said there was no clear winner, saying a  "sceptical audience also expressed frustration at the lack of specifics from the four-strong panel."
A characteristically blunter observation can be found in The Sun's editorial this morning. They give a not exactly ringing endorsement of Liz Kendall – she's unlikely to be changing her campaign slogan from "fresh start" to "only prayer" anytime soon: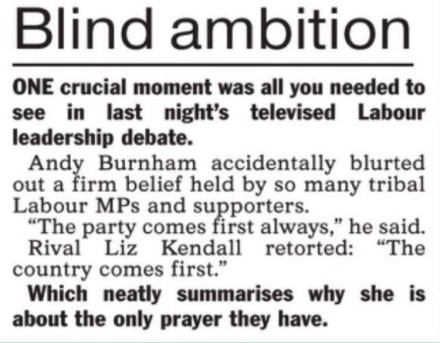 Kendall is the main focus of The Independent's coverage too, they concentrate on her "fresh start" pitch: "Liz Kendall appealed to Labour members to elect her as leader to give the party a 'fresh start' as she declared that her main rivals Yvette Cooper and Andy Burnham had 'baggage' from serving as Cabinet ministers." Columnist John Rentoul blogged that Kendall "has the right instincts" but overall the event "was the sort of thing that gives pedestrians a bad name".
Finally, The Times sees the main moment as when three of the candidates supported the idea that it should be easier for Labour to remove leaders: "Speaking at the first televised hustings in the Labour leadership race, Liz Kendall, Andy Burnham and Jeremy Corbyn backed the idea of a simpler mechanism to remove the leader."
What the campaign teams say
Which moment do the candidate's teams think was the biggest? The official campaign Twitter accounts are now one of the easiest way of finding out what their main messaging from these events is.
Yvette For Labour highlights her belief that the party's focus should be on "holding the Tories to account".
Andy For Leader goes on "secure jobs and more homes".
https://twitter.com/Andy4Leader/status/611245252108754944
Liz For Leader pick up on Kendall's "the country comes first" quip at Andy Burnham.
And Corbyn For Leader emphasised Corbyn's call to bring democracy back to the Labour Party.
"Bring back democracy in the Labour Party," says Jeremy Corbyn. #LabourDebate

— Jeremy Corbyn for PM #VoteLabour 🌹 (@JeremyCorbyn4PM) June 17, 2015
Future debates
Last night's hustings was just the first of a series of broadcast debates scheduled for the campaign. Yesterday, Labour confirmed the chairs for five other high-profile aired hustings:
Adam Boulton, Sky News
Nicky Campbell, BBC Radio 5 Live
Victoria Derbyshire, BBC Victoria Derbyshire show
Krishnan Guru-Murthy, Channel 4 News
Andrew Neil, BBC Sunday Politics
They also revealed which journalists would be chairing the party's regional hustings, being held in target seats that Labour failed to gain in May. They are:
Anushka Asthana, Sky News
David Clegg, Daily Record
Matthew d'Ancona, The Guardian
Isabel Hardman, The Spectator
Gaby Hinsliff, Political Editor, Grazia
Chris Lloyd, Northern Echo
Mary Riddell, Daily Telegraph
Tim Shipman, The Sunday Times
Jim Waterson, Buzzfeed UK
Paul Waugh, HuffingtonPost UK
More from LabourList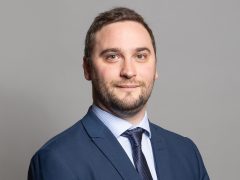 News
Former Conservative MP Christian Wakeford, who defected from the Tory Party earlier this year, has joined Labour's frontbench…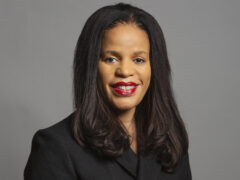 News
Former Labour MP Claudia Webbe has lost her appeal against her conviction after being found guilty last year…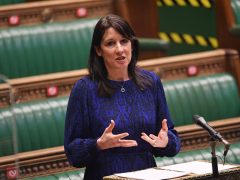 News
Rachel Reeves has declared that there is "no doubt" the Labour Party is "winning the battle of ideas"…